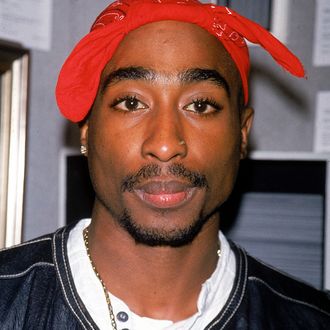 Photo: Time Life Pictures/The LIFE Picture Collection via Getty Images
FX has green-lighted a docuseries following mother and son Afeni Shakur and Tupac Shakur. Outlaw: The Saga of Afeni and Tupac Shakur will be a five-episode docuseries directed by Emmy-nominated Allen Hughes. Per the release: "Outlaw is an intimate wide-angle portrait of the most inspiring and dangerous mother-son duo in American history, whose unified message of freedom, equality, persecution and justice are more relevant today than ever." The premiere date will be announced in the coming months.
Until her death in 2016, Afeni Shakur was an activist who created the Tupac Amaru Shakur Foundation to support kids' interests in the arts after her son's assassination in 1996. But before Tupac was born, she was a prominent figure in the Black Panther Party and was arrested for allegedly conspiring to bomb New York landmarks (she was later acquitted). Both Shakurs will be highlighted for their work in Outlaw.