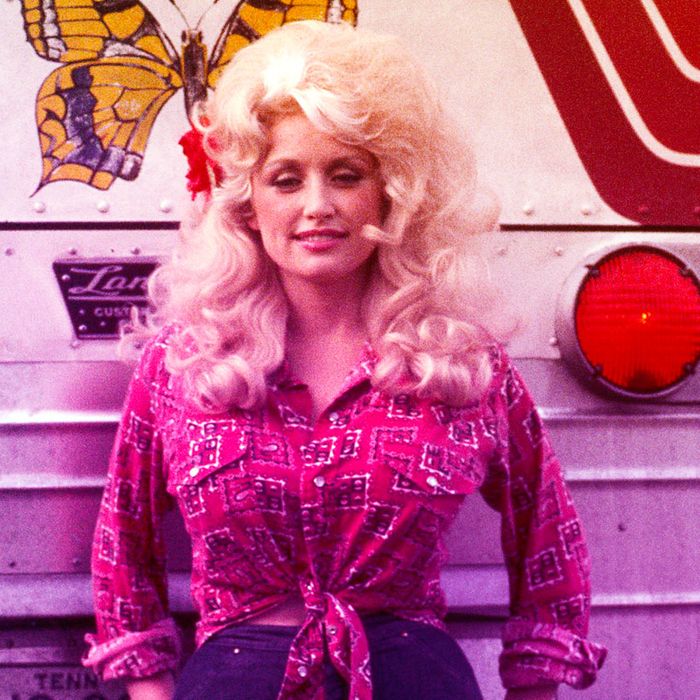 After a relatively quiet summer, the fall season promises a solid suite of new audio shows worth adding to your podcast queue. Our preview picks include new entries from a few consistently interesting publishers, the return of a wildly entertaining series that revolves around scams of epic proportions, a formally experimental independent-fiction podcast that will lean heavily on a bilingual structure, and Dolly Parton. Add a dash of science-related podcasts to this bunch, and you've got yourself a healthy listening diet for the weeks to come.
August
Patient Zero (New Hampshire Public Radio; 8/15)
Fresh off Bear Brook, its thoughtful exercise in true crime, New Hampshire Public Radio's narrative project is switching gears. With Patient Zero, host Taylor Quimby and producer Sam Evans-Brown will explore Lyme disease.
October
Scam Goddess With Laci Mosley (Earwolf; 10/1)
Scams, scams, scams: It's true crime without the bodies (mostly). In each episode of this weekly podcast, Laci Mosley — a.k.a. Scam Goddess — will pair up with special guests to break down some of the world's oldest and most enduring scams. The nature of humanity and human history — that's a lot to go through.
Moonface (Independent; 10/9)
Created and directed by James Kim, the co-host of the wonderfully quirky The Competition, Moonface is a bilingual serialized audio dramedy that tells the story of Paul, a second-generation Asian-American who can't speak Korean and must learn the language in order to have an honest conversation with his mother, who struggles with English, about his sexuality.
Dolly Parton's America (WNYC Studios; 10/15)
It's always a treat when Jad Abumrad cooks up something new. The nine-part series Dolly Parton's America will look at her life and appeal.
Bad Batch (Wondery; 10/23)
Laura Beil and the team behind Dr. Death are back with another journey through the nightmare that is the American health-care system. Bad Batch will follow Beil's investigation into Liveyon, a start-up that claims to use stem cells to treat pain, autoimmune diseases, infections, and even autism. The company was hailed as a success — until several of its stem-cell customers started falling critically ill.
November
The Dream: Season Two (Little Everywhere and Stitcher Originals; 11/4)
The first season of Jane Marie and Dann Gallucci's The Dream explored the bizarre world of multilevel-marketing schemes and their grip on American society. The series returns with more dirt on more charlatans.
Hunting Warhead (CBC; 11/5)
A brand-new project from our crime-obsessed Canadian siblings, Hunting Warhead is a series that follows the story of an international team of police officers as they attempt to track down the people behind a massive child-porn site — and the ethically complicated lengths authorities will go to to do so.
TBA
Short Wave (NPR; fall)
Following in the footsteps of The Indicator, Planet Money's daily spinoff, Short Wave, a daily podcast soon to launch by NPR, will draw on the strength of its science desk to help listeners see the world a little differently. It will be hosted by Madeline Sofia, who previously led a special series called Maddie About Science.
*This article appears in the September 2, 2019, issue of New York Magazine. Subscribe Now!