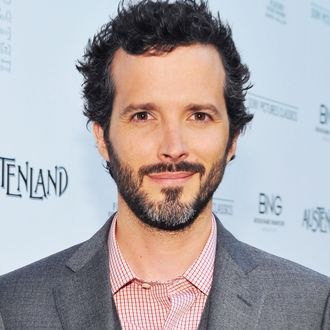 Photo: Angela Weiss/Getty Images
If you're an aquatic mammal who loves traditional American music and celebrating the birth of Jesus Christ, have we got a remake for you. According to Variety, Bret McKenzie has signed on to write the screenplay and music for a new adaptation of Jim Henson's Emmet Otter's Jug-Band Christmas, based on the titular book by author Russell Hoban. For those who haven't seen it, the 1977 ABC special follows the (furry, water-resistant) tale of Emmet and Ma, an impoverished otter family who decides to enter a Christmas talent show in the hopes of taking home the contest's cash prize, provided the Riverbottom Nightmare Band doesn't steal the show. Kermit the Frog also makes an appearance as the omniscient narrator.
McKenzie is no stranger to the extended Muppet Cinematic Universe, having worked as the musical supervisor for 2011's The Muppets and 2014's Muppets Most Wanted, winning him a Best Original Song Oscar for Muppets' "Man or Muppet." Per Variety, the Flight of the Conchords member also has the option to direct, which, if we're talking Muppets, he absolutely should take. If nothing else, this is Bret McKenzie's chance to have the second cutest blooper reel on the internet.