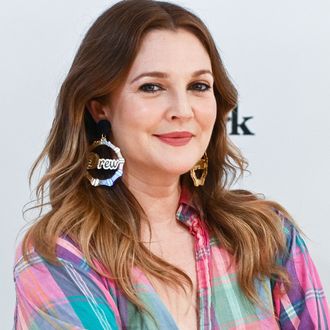 Move over, Dr. Drew — there's a new talk show host in town.
Photo: Mike Pont/Getty Images
Looking for your Drew Barrymore fix now that Santa Clarita Diet has ended? Look no further than CBS, which announced the actress will host a daytime talk show for the network beginning next fall. Barrymore, an icon of rom-coms and Charlie's Angels who has spent the last few years of her career focused on Santa Clarita, will also be an executive producer. "It is beyond my wildest dreams to have this opportunity for a daily talk show," she said in a statement. "I'm truly thrilled and honored to be creating this show with CBS." The show is currently set to run on CBS-owned and operated TV stations, which cover close to 40 percent of the country. When it comes to stars joining the daytime world, Barrymore can count Kelly Clarkson, Keke Palmer, and RuPaul among some of her competition. But she ought to be able to intimidate them with her ability to eat fake human flesh, as perfected on the Santa Clarita set. Now, the only question is: Can she get SZA to join the house band?