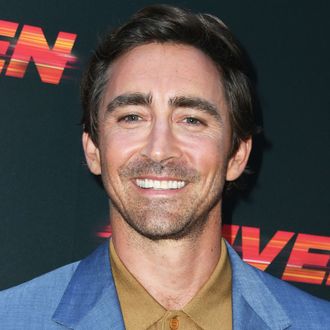 Photo: Jon Kopaloff/Getty Images
The last time we saw Lee Pace, he was scene-stealing in space in Captain Marvel, reprising his evil thirst trap role of Ronan the Accuser. He's headed back! Apple has cast Pace, along with Jared Harris, for a series adaptation of Isaac Asimov's Foundation. The sci-fi book series is about the fall and rise of the Galactic Empire. Harris will take the role of Hari Seldon, a math genius who predicts the fall of the Empire, and Pace will play Brother Day, the Emperor of the Galaxy, which feels so right.
Foundation is a formative science-fiction text that explores a crumbling dominion and the preservation of human civilization and a combination of math and historical study and sociology called psychohistory, so there's a lot going on in this hugely influential saga, but based on reports from Variety, the show will focus on "a band of exiles who discover that the only way to save the Galactic Empire from destruction is to defy it." Whatever lets Lee Pace play another pseudo–space god, baby!