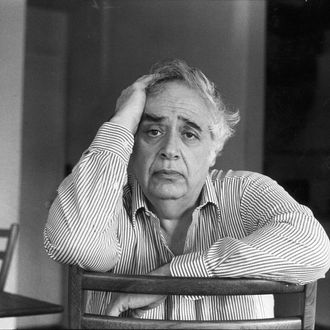 Photo: Jim Wilson/The New York Times
Harold Bloom, literary critic and author of over 40 books, has died at age 89 at a New Haven hospital. His wife, Jeanne, confirmed the news of his death to the Associated Press, noting that although his health had been deteriorating, he was still teaching at Yale University last week.
Bloom was one of the most influential and controversial critics in his field, publishing withering takes on everything from Harry Potter to Marxism to feminism. He was also a passionate defender and champion of those literary works that he regarded as essential to the Western canon, particularly Romantic poetry. Bloom taught at Yale for 64 years and leaves behind a formidable bibliography and legacy. He is survived by his wife and two children.