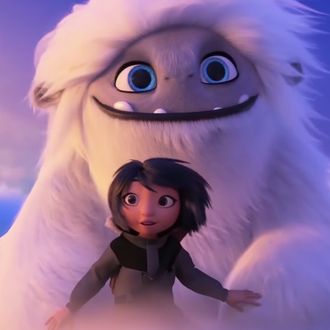 Photo: DreamWorks/Pearl Studio
This weekend, Malaysia became the latest country to join the growing list of nations refusing to screen the film Abominable, due to a scene that depicts a historically controversial line on a map. Coproduced by DreamWorks Animation and China-based Pearl Studio, the animated film follows the adventures of Everest, a yeti longing to return to his mountain home, and Yi, the Chinese girl committed to getting him there. At one point in the film, a map of the South China Sea is shown bearing the "nine-dash line," a boundary China has unilaterally declared to lay claim to most of the sea. However, parts of that same body of water are claimed by Malaysia, Brunei, Vietnam, the Philippines and Taiwan, and the movie's decision to depict that line of demarkation has lead to a growing release nightmare for the film.
Malaysia's censorship board initially agreed to permit Abominable to premiere on November 7, if the image of the map was removed from the version screening in their country. However, Universal Studios, which is distributing the film everywhere but China (Pearl Studio is Abominable's Chinese distributor) has refused to make the cut. "Universal has decided not to make the censor cut required by the Malaysian censor board and as such will not be able to release the film in Malaysia," a spokeswoman told Reuters on Sunday.
Meanwhile, Vietnam pulled the film from theaters over the same scene on October 14, ten days after its release in the country, with the Philippines following suit soon after. Back in 2016, an international tribunal at the Hague determined China had no legal standing to claim rights to most of the South China Sea. China subsequently rejected the ruling.