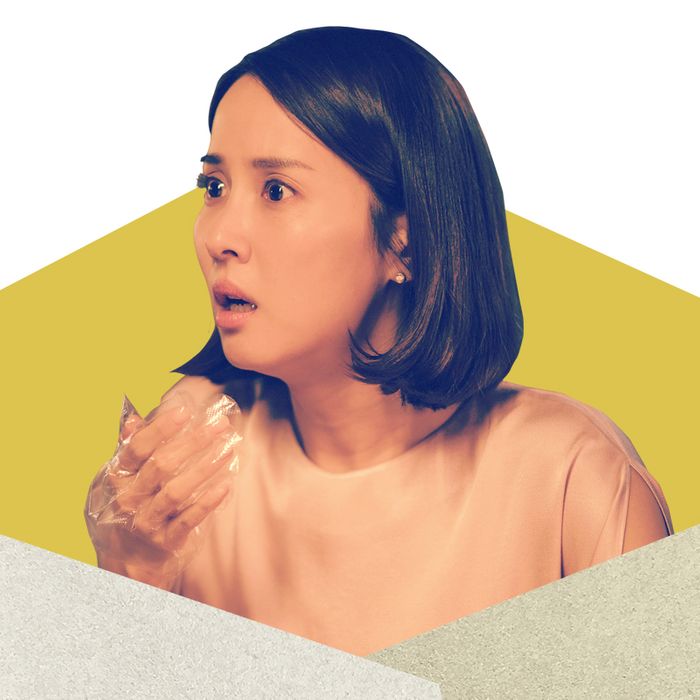 Team
Parasite
will have to hope that Neon, an indie distributor that has never cracked Best Picture, can handle the gauntlet.
Photo: Vulture and Neon
Every week between now and January 13, when the Academy Award nominations are announced, Vulture will consult its crystal ball to determine the changing fortunes of this year's Oscars race. In our "Oscar Futures" column, we'll let you in on insider gossip, parse brand-new developments, and track industry buzz to figure out who's up, who's down, and who's currently leading the race for a coveted Oscar nomination.
Best Picture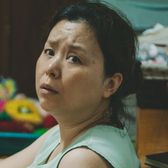 Parasite
After winning the Palme d'Or, becoming a box-office sensation in South Korea, and thrilling festival audiences at Telluride and TIFF, Bong Joon-ho's class satire hits theaters in New York and Los Angeles this week, and American viewers finally get to see what all the fuss is about. With Bong's film boasting a nearly immaculate 99 percent fresh rating and dozens of sold-out showings, hopes are high that Parasite will be able to compete in all the major categories. Last year Roma reconfigured the conventional wisdom on what a foreign-language film could accomplish, though that movie had the full weight of Netflix's resources behind it. Team Parasite will have to hope that Neon, an indie distributor that has never cracked Best Picture, can handle the gauntlet.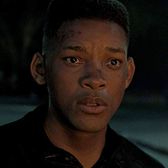 Gemini Man
Turns out there's only room in the awards race this year for one film by an Oscar-winning director about an assassin played by a de-aged actor from Shark Tale, and unfortunately it's not Gemini Man. Ang Lee's clone thriller opens today to scathing reviews, with Vox's Alyssa Wilkinson calling it a "confounding, deeply unsatisfying movie." The negative reaction even exceeds the one that greeted Lee's previous high-frame-rate experiment, Billy Lynn's Long Halftime Walk, a notorious bomb that nonetheless introduced the world to Joe Alwyn, who, as we all know, went on to inspire the two most recent Taylor Swift albums. Here's hoping Will Smith's 23-year-old digital doppelgänger enjoys a similarly exciting tabloid afterlife.
Current Predix
A Beautiful Day in the Neighborhood, Ford v Ferrari, The Irishman, Jojo Rabbit, Little Women, Marriage Story, Once Upon a Time in Hollywood, Parasite
Best Director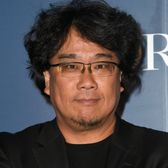 Bong Joon-ho, Parasite
Our recent profile of Bong noted the director's exacting visual sense — he storyboards every sequence, and never shoots coverage — and Parasite has critics raving about his self-confident filmmaking. "Bong's command of the medium is thrilling," writes Manohla Dargis at the New York Times. "He likes to move the camera, sometimes just to nudge your attention from where you think it should be, but always in concert with his restlessly inventive staging." The director's branch enjoys rewarding this kind of assured technical achievement, and Bong could be an enticing dark horse in this category.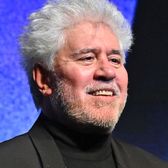 Pedro Almodóvar, Pain and Glory
Right now, the trio of Martin Scorsese, Quentin Tarantino, and Noah Baumbach show up in most pundits' predictions for this category, with Bong a popular choice as the fourth. Who gets the fifth spot? Greta Gerwig, Sam Mendes, and Taika Waititi all have their supporters, but for the moment I'm slotting in Almodóvar in recognition of his slyly meta take on his own legacy — our own Bilge Ebiri calls Pain and Glory "at once the gentlest and most emotionally naked movie [he] has ever made" — as well as the steadily international bent of this branch.
Current Predix
Pedro Almodóvar, Pain and Glory; Noah Baumbach, Marriage Story; Bong Joon-ho, Parasite; Martin Scorsese, The Irishman; Quentin Tarantino, Once Upon a Time in Hollywood
Best Actor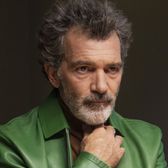 Antonio Banderas, Pain and Glory
Pain and Glory opened last week to solid box-office in limited release, with critics praising Banderas's finely tuned transformation as the film's Almodóvar stand-in. Since winning Best Actor at Cannes, he's been making the media rounds with gusto, but his time on the circuit is limited: He'll soon return to Spain to direct and star in a production of A Chorus Line. Though Banderas is surging now, his absence in the season's prime weeks could open up a spot for someone else to slide in.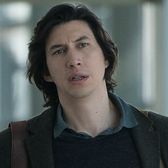 Adam Driver, Marriage Story
Marriage Story played both the New York and London Film Festivals this week, and the reception at each was so effusive that some pundits have started pegging Adam Driver as the early Best Actor front-runner, ahead of Joaquin Phoenix. Driver's performance is plenty forceful on its own, but it would also be slightly hilarious if his turn in Marriage Story, a movie that would seem to have no immediate political valence, wound up becoming a rallying point for anti-Joker sentiment.
Current Predix
Antonio Banderas, Pain and Glory; Robert De Niro, The Irishman; Leonardo DiCaprio, Once Upon a Time in Hollywood; Adam Driver, Marriage Story; Joaquin Phoenix, Joker
Best Actress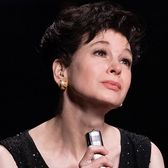 Renee Zellweger, Judy
That'll do. Judy has performed well in its early release, already earning more in its first two weeks than The Wife, a film to which it's frequently been compared, made in its entire run. The movie's critical reception seems to be ticking slightly upward as well. However, as AwardsDaily's Sasha Stone noted this week, Zellweger's status as the clear early-season front-runner comes with hazards: "The more out front you are, the bigger of a target you are … It's a long, long road to the finish." It may be a blessing in disguise, then, that this week another strong contender started making waves …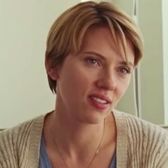 Scarlett Johansson, Marriage Story
As with Driver, festival viewers have come out of Marriage Story praising its lead actress. "Johansson's charisma is used to such an effortless degree, but her most affecting work is also delivered with such gusto that it never feels theatrical," writes the Daily Mirror's Lewis Knight, who calls it "a career-best performance." During the press rounds, Johansson gave a series of interviews about reading the Marriage Story script while working through her own recent divorce — a small measure of openness for an actress whose public image can sometimes feel slightly remote.
Current Predix
Cynthia Erivo, Harriet; Scarlett Johansson, Marriage Story; Lupita Nyong'o, Us; Saoirse Ronan, Little Women; Renée Zellweger, Judy
Best Supporting Actor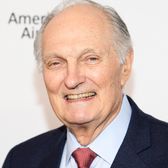 Alan Alda, Marriage Story
Could Marriage Story become the first film since American Hustle to pull off acting nods in every category? To do so, it'll have to hope that voters cotton on to Alda as Driver's charmingly direct divorce lawyer, who's been through the process too many times to get worked up about it. He gives a winning comic performance, but this category is stacked with weightier contenders. Alda's best shot is riding in on a wave, Marina de Tavira style.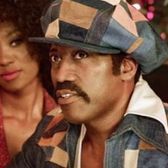 Wesley Snipes, Dolemite Is My Name
Dolemite is Eddie Murphy's big comeback vehicle, and before release, there were hopes that it might also be Wesley Snipes's, too. As D'Urville Martin, the hoity-toity artiste who directs the film within the film, Snipes earns plenty of laughs, but the part is probably too slight for Oscar.
Current Predix
Christian Bale, Ford v Ferrari; Tom Hanks, A Beautiful Day in the Neighborhood; Al Pacino, The Irishman; Joe Pesci, The Irishman; Brad Pitt, Once Upon a Time in Hollywood
Best Supporting Actress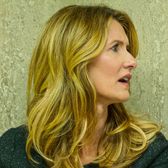 Laura Dern, Marriage Story
Marriage Story is packed with potent performances, but its strongest contender may be Dern, who continues to be singled out for her force-of-nature turn as Johansson's attorney. There's a risk that voters may consider the part too similar to her Emmy-winning role in Big Little Lies, but Dern has been working to dispel those notions. While BLL's Renata is always on the verge of a highly GIF-able breakdown, the actress told THR, her Marriage Story character "will never lose her cool. She will always be flawless." In a way, she's not dissimilar to Dern's biggest competition in this category …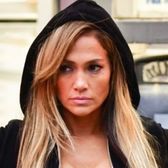 Jennifer Lopez, Hustlers
In its fifth weekend in release, Hustlers is on the verge of crossing $100 million domestic. It's a long season, but the film has done what it needed to at the box office, and audiences agree that Lopez is the standout. The film hasn't yet announced which category she'll run in, but at the moment the supporting-actress field is not exactly packed with star power. Competing there would be playing with house money, something Lopez's Ramona knows quite a bit about.
Current Predix
Jennifer Lopez, Hustlers; Laura Dern, Marriage Story; Scarlett Johansson, Jojo Rabbit; Margot Robbie, Once Upon a Time in Hollywood; Meryl Streep, Little Women