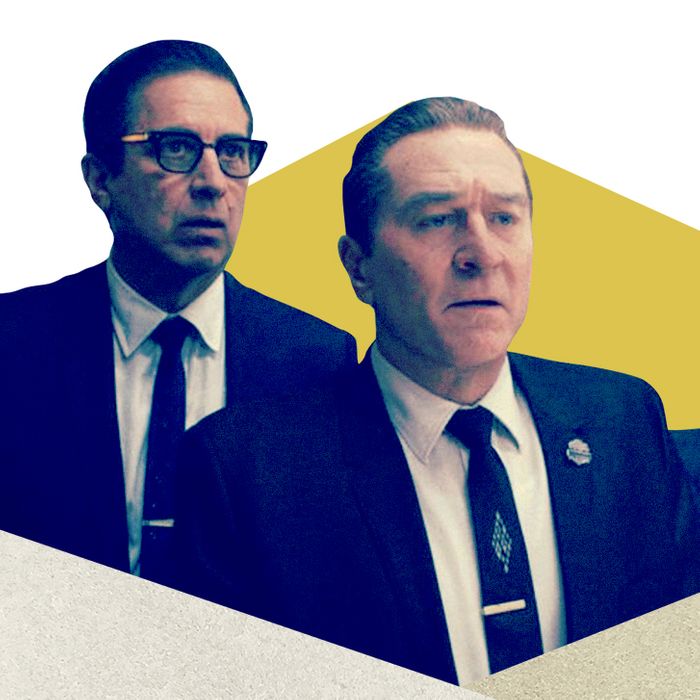 Every week between now and January 13, when the Academy Award nominations are announced, Vulture will consult its crystal ball to determine the changing fortunes of this year's Oscars race. In our "Oscar Futures" column, we'll let you in on insider gossip, parse brand-new developments, and track industry buzz to figure out who's up, who's down, and who's currently leading the race for a coveted Oscar nomination.
Best Picture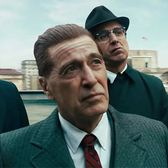 The Irishman
Martin Scorsese's gangster epic was probably always going to play well at the New York Film Festival, but even considering the venue, the movie made an impressive debut. Critics came out of last Friday's premiere hailing The Irishman as an unusually quiet and ruminative crimeland flick that feels shorter than its three-and-a-half-hour run time. Amazingly, Scorsese even pulled off the controversial CGI de-aging of stars Robert De Niro and Al Pacino. (Mostly — the guys' torsos remain resolutely septuagenarian.) As the crown jewel of Netflix's Oscar hopes this year, it's a shame the film is getting only a token theatrical release, but Scorsese can content himself with being the beneficiary of the streamer's seemingly unlimited awards budget.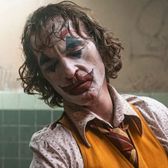 Joker
This is me at the beginning of the Joker promo cycle. This is me at the end of it. But after the five longest weeks in human history, the film is finally hitting theaters, and reviewers who saw it outside the festival bubble seem unconvinced that there's anything actually there underneath all the controversy. "To be worth arguing about, a movie must first of all be interesting: It must have, if not a coherent point of view, at least a worked-out, thought-provoking set of themes, some kind of imaginative contact with the world as we know it," writes A.O. Scott of the New York Times. A concurring opinion comes from Dana Stevens at Slate, whose review is headlined "The Real Reason to Skip Joker Is That It's Boring."
Current Predix
A Beautiful Day in the Neighborhood, Ford v Ferrari, The Irishman, Jojo Rabbit, Little Women, Marriage Story, Once Upon a Time in Hollywood, Parasite
Best Director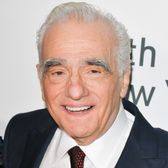 Martin Scorsese, The Irishman
Do we have a new Best Director front-runner? Besides being universally acclaimed (it currently sits at 100 percent on Rotten Tomatoes), Scorsese's long-awaited dream project features many of this branch's favorite things: It's both a showcase for boundary-pushing technical achievement and a somber reflection on aging from a lion-in-winter auteur. "There's a faint suggestion here that he regrets some of his past pyrotechnics, that he sacrificed depth for momentum," says our own David Edelstein, who calls The Irishman "one of Scorsese's most satisfying films in decades." Already the director has earned a hearty co-sign from one fellow Oscar winner, and I suspect it won't be the last.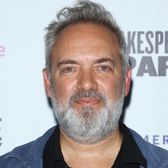 Sam Mendes, 1917
Not to be outdone on the technical front, Team 1917 this week released a behind-the-scenes featurette boasting about how Mendes and cinematographer Roger Deakins shot the upcoming WWI film as if it were one single take. In other words, it's Dunkirk meets Birdman, catnip for a certain slice of male Oscar voters. The movie remains one of our few unseen contenders, so we'll have to wait to find out how the single-take conceit plays. Regardless, Universal has successfully drummed up crucial early buzz for this late-December release.
Current Predix
Pedro Almodóvar, Pain and Glory; Noah Baumbach, Marriage Story; Bong Joon-ho, Parasite; Martin Scorsese, The Irishman; Quentin Tarantino, Once Upon a Time in Hollywood
Best Actor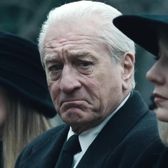 Robert De Niro, The Irishman
The de-aging on De Niro's face isn't perfect — he looks perpetually 53 years old, even when he's supposed to be in his 20s — but otherwise critics have been effusive in their praise of the actor's spare, enigmatic performance. As Variety's Owen Gleiberman puts it, "he plays Frank as a guy who's at the center and on the sidelines at the same time, taking orders and reacting, mostly keeping what he believes behind his mask of a face." Other entrants in this year's tough Best Actor field may have showier scenes or more dynamic characters, but De Niro's got the gravitas to make a strong showing.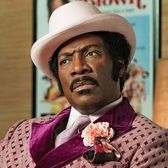 Eddie Murphy, Dolemite Is My Name
Thirteen years after Norbit exploded his Best Supporting Actor hopes, Murphy returns to the Oscars race with this biopic of blaxploitation parodist Rudy Ray Moore. The part of a failing vaudevillian remaking his career through insult comedy has poignant echoes with the actor's own career, and as an older and wiser Murphy mulls his return to stand-up, a committed performance like this serves as the perfect comeback vehicle.
Current Predix
Robert De Niro, The Irishman; Leonardo DiCaprio, Once Upon a Time in Hollywood; Adam Driver, Marriage Story; Eddie Murphy, Dolemite Is My Name; Joaquin Phoenix, Joker
Best Actress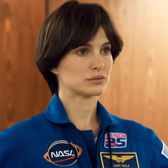 Natalie Portman, Lucy in the Sky
This astronaut drama sees Portman once again employ bold choices and strong accent work in service to a movie that never takes off. Making his feature debut, TV auteur Noah Hawley throws all sorts of shifting aspect ratios and stylistic flourishes into the mix, but the overall effect is leaving critics cold. "One is reminded that what passes for visionary direction on the small screen might not look quite as revelatory on the big one," sniffs The A.V. Club's A.A. Dowd. In truth, this movie may have been doomed from the moment Hawley decided to cut the most memorable element from the real-life story it's based on. There should be more horses, more cameras, more diapers!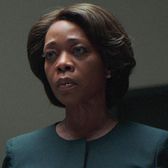 Alfre Woodard, Clemency
I finally caught Clemency this week, as the Sundance winner attempts to reintroduce itself ahead of its late-season release. Woodard turns in a characteristically excellent performance as a death-row warden coming apart at the seams, but the film has a difficult awards journey ahead of it: Clemency's premise doesn't exactly catapult it to the top of screener piles, and it opens with a harrowing scene of a botched execution that practically dares viewers to walk away.
Current Predix
Cynthia Erivo, Harriet; Scarlett Johansson, Marriage Story; Lupita Nyong'o, Us; Saoirse Ronan, Little Women; Renée Zellweger, Judy
Best Supporting Actor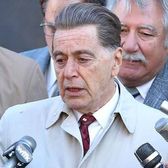 Al Pacino, The Irishman
Pacino gets the plum role of Jimmy Hoffa in The Irishman, and he makes an absolute meal of it — strutting around, puffing his chest, annihilating countless ice-cream sundaes, and, in one memorable scene, insulting Robert F. Kennedy with a quip that recalls his most famous from Heat. Critics agree it's Pacino's strongest performance in years. "He's fabulous here, hitting the sweet spot between great and hambone," writes Time's Stephanie Zacharek. "Come to think of it, that's always Pacino at his best." Furthermore, while Irishman talkbacks can get a little sleepy, Pacino has been by far the movie's most energetic pitchman. He should be considered a formidable candidate.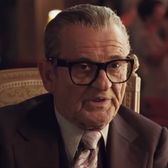 Joe Pesci, The Irishman
While the crowd at NYFF ate up Pacino's performance, they reserved their largest cheers for Pesci, who makes his return to the screen after a nine-year absence. He is no stranger to mobster parts, but the role of De Niro's mentor gives him a different set of notes to play: He's "almost supernaturally focused and watchful, always hypersensitive to other peoples' rhythms," raves Edelstein. "I thank the gods of acting that he came out of retirement to do this." I can't see the taciturn Pesci doing anything even approaching a campaign, but if The Irishman proves to be an across-the-board contender, that won't matter.
Current Predix
Christian Bale, Ford v Ferrari; Tom Hanks, A Beautiful Day in the Neighborhood; Al Pacino, The Irishman; Joe Pesci, The Irishman; Brad Pitt, Once Upon a Time in Hollywood
Best Supporting Actress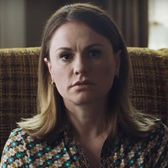 Anna Paquin, The Irishman
Word that Paquin would be playing De Niro's daughter in The Irishman got the Oscar winner onto a few Supporting Actress long lists over the summer. Turns out, she's in only a handful of scenes, and when she is onscreen, Scorsese curiously keeps her almost entirely mute. It's a nothing part.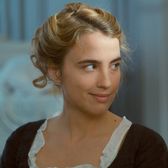 Adèle Haenel, Portrait of a Lady on Fire
After Portrait took home the Queer Palm at Cannes, there was a thought among fans that the film could be this year's Cold War, the junior-varsity international contender that cracks a few key Oscar categories. Those hopes were seemingly stifled when France selected the police thriller Les Misérables as its Best International Film submission, leaving Portrait with the tough task of mounting a campaign without a familiar foothold. However, the period romance played like gangbusters at its NYFF premiere, and I want to plant a flag for Haenel, who's brilliant as the titular lady on fire. If Oscar nominations were solely about the work, she'd get in for the film's bravura closing shot alone.
Current Predix
Jennifer Lopez, Hustlers; Laura Dern, Marriage Story; Scarlett Johansson, Jojo Rabbit; Margot Robbie, Once Upon a Time in Hollywood; Meryl Streep, Little Women