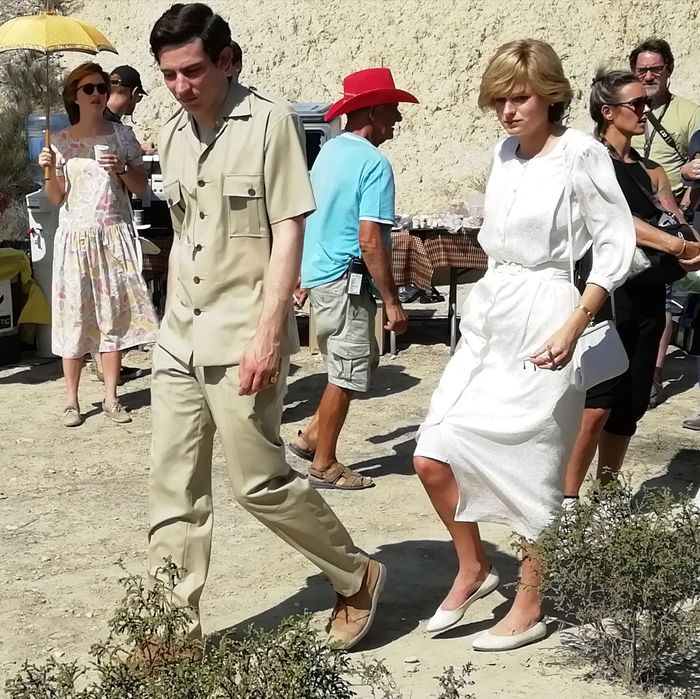 Photo: Enrico Borra/SplashNews.com
Not that we're unappreciative of everything The Crown has thrown our way for its upcoming third season, but, c'mon, we needed this photo of Princess Diana from season four. The people's princess! Lady Di! Icon of haircuts and sweaters! As alerted to us by Today, Crown actors Josh O'Connor and Emma Corrin were photographed filming the series in Spain over the weekend as Prince Charles and Di, respectively, as they re-created a visit from the couple's 1983 royal tour of Australia. (Cheaper to shoot there than halfway around the world, we suppose.) Their wardrobes are replicas of what the duo wore when touring Uluru at Ayers Rock — right down to the khaki suit, windswept bangs, and dissolution-of-marriage-pending frowns.
As mentioned above, Corrin —who amazingly got offered the part of Princess Diana fresh out of drama school — won't make her Crown debut until season four. Until then, we can look forward to Emerald Fennell's Camilla Shand (later, Parker Bowles) sexually confusing our young prince.