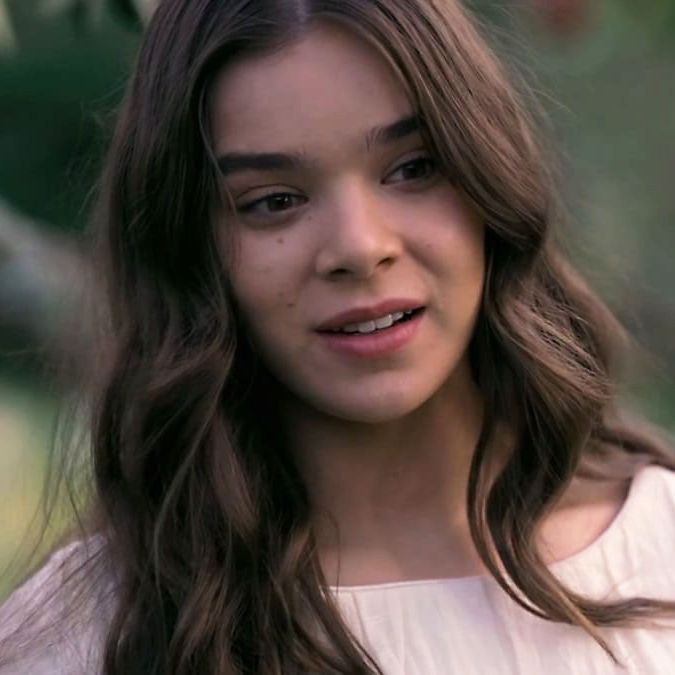 The first time Dickinson creator Alena Smith imagined Emily Dickinson walking angrily through the Amherst woods, she heard Kendrick Lamar rapping. Smith was writing the pilot for her genre-busting Apple TV+ series in which she uses recent scholarly research to erase the image of the famous writer as a fragile, virginal recluse. Smith's Emily is whip-smart and rebellious, sassy and queer, and more than anything, laser-focused on becoming the country's best poet, despite society's expectations that she marry and raise a family.
If the real Dickinson was in fact planning for her future legacy, Smith figured the show's music needed to be contemporary with masculine undertones, full of swagger and attitude. She wanted to juxtapose the period drama's mid-19th-century setting with today's sensibilities to establish parallels between modern times and the pre–Civil War era. So, in Smith's view, if Emily Dickinson has no choice but to fetch water for her household at 4 a.m., she's going to do it to the tune of Noga Erez's gritty dance song "Off the Radar." When she experiences her first orgasm with her best friend Sue, Mitski's indie-rock anthem "Your Best American Girl" sets the mood. Lizzo's "Boys" hilariously plays over Emily and Sue dressing up like boys to get into a males-only college lecture.
"I wanted to tell the story of Emily Dickinson's coming-of-age as a radical young female artist who was misunderstood, who was ahead of her time, but who fundamentally wasn't letting anything stop her," Smith said. "This was not going to be a bunch of wilting, floral, perfumy songs. I wanted it to be in-your-face, badass, rager songs because I feel like Emily is raging inside."
Smith had included the Kendrick Lamar reference, among other songs, in her pilot script so that Apple executives could picture the scenes more fully. The idea worked so well that they asked her to do it for the whole season. "It was important for people reading the scripts to be reminded that it was going to have this soundtrack," she said. "But it actually became frustrating at a certain point because I was basically being asked to be my own music supervisor, which wasn't really a job I wanted."
So, Smith hired someone who did want the job: Devoe Yates, who had worked on Eastbound & Down with Dickinson executive producer and director David Gordon Green. Yates worked with Smith on selecting the ideal needle drops — he made a mixtape of the music Emily would put on her playlist today so that Smith could get a feel for his interpretation — while composers Drum & Lace and Ian Hultquist wrote music and scored the series.
Like so much else about Dickinson, the soundtrack was designed to relate Emily's story to current times. "We have hip-hop, pop, rock, punk — it was all created out of Emily's mind space," Yates said. "What's interesting is that some of the same issues are still happening today. Hopefully what this show does is get you into Emily's life and poetry." Below, Smith and Yates reveal why they chose 12 songs that soundtrack key moments in Dickinson.
"Praise the Lord (Da Shine)" by A$AP Rocky
This was on Yates's mixtape, which Smith loved immediately for the pilot. "My favorite thing is that A$AP Rocky says, 'Get it,' over a picture of a red barn," Smith says and laughs. "That's when I was like, This is very special. I grew up in the Hudson Valley in a very rural landscape. It was barns, farms, people riding horses, and I grew up listening to hip-hop. For me, to get through a rural landscape listening to Wu-Tang blasting is a completely normal experience and actually very evocative of my own adolescence. That's why it felt just right."
"Bury a Friend" by Billie Eilish
For Emily's carriage ride with Death (rapper Wiz Khalifa) in the pilot, Smith had originally envisioned pairing the scene with XXXTentacion's "Sad!" "It's a really haunting song, but he had died, and probably, intelligently, people pushed back and said he was too problematic," Smith said. Then, about a month before the world discovered Billie Eilish, the head of Apple Music sent Smith a few of the singer-songwriter's unreleased tracks. "I couldn't believe it! It sounded like Emily Dickinson had written it. I was like, Holy shit, this actually works better. And it was a female artist, which was fantastic."
"Your Best American Girl" by Mitski
Writer Rachel Axler gets the credit for pairing "Your Best American Girl" with the intimate moment in episode two when Sue (Ella Hunt) gives Emily her first orgasm. "Rachel asked her husband, who is a musician, and he suggested it," Smith said. "So we put that in the script and we also played it on the set really loudly over and over again. It was so emotional. Ella and Hailee were actually acting as the song played. When we went into edit, it was like, "Yeah, we are definitely using this song.'"
"I'm So" by Andrew Applepie
In the third episode, as the house party kicks off at the Dickinson house, this poppy Andrew Applepie song plays while everyone passes around opium. "This was my favorite episode for music," Yates said. "I like it when they start taking the opium and the track comes on. It puts me in that moment where I'm realizing I'm gonna miss those kinds of parties."
"I Like Tuh" by Carnage
When Smith was writing the third episode, she and her husband downloaded a ballroom-dancing video from YouTube, set it to A$AP Rocky's "Wild for the Night," and sent it to Apple executives with a message: "This is Dickinson." For a while, producers thought they'd actually use it in the show, until Yates found "Carnage" and that became the song that launched a thousand twerks at the Dickinsons' opium bash. "We had this brilliant choreographer Danny Medford and we played the song on set many, many times," Smith said. "It was so incredibly fun. Lavinia's twerking is pretty much iconic."
"Give It Away" by Andrew Bird
As Emily and her father (Toby Huss) have a sweet moment of reconciliation by her sacred tree in episode four, we hear "Give It Away," a folk song that Smith selected herself. "This was our country episode and that's what I wanted," she said. "I love Andrew Bird. His sound just breaks my heart. I don't think we could have used it in any other episode besides that one. "
"Fever for You" by Michael Holland
In the sixth episode, Emily jumps in a lake with her father's dashing legal assistant, Ben (Matt Lauria), after pretending all day that she's near death so her family will leave her alone to write. Smith had selected Hailee Steinfeld's own "Starving" as the song for the scene, but the Oscar nominee singer-songwriter thought it might break the concentration of viewers, so Yates chose "Fever for You" instead. "Devoe just broke my heart sending me that song," Smith said. "I loved that feeling of them being so free and exploring their emotions together and jumping in the lake."
"Carnival of Souls — Theatre Organ & Calliope" by Verne Langdon
When Dickinson's circus came to Amherst in the seventh episode, it created a lot of work for producers to get the soundtrack right. Smith said she obsessively drew diagrams so everyone on the team would know where she wanted each kind of sound to be used. "Verne Langdon was a cult horror guy," Yates said. "He made all kinds of horror music that his widow was nice enough to let us use," Yates said.
"The Carnival Is Over" by Nick Cave & the Bad Seeds
This was the brainchild of editor Jane Rizzo, who had been dying to use the song in a project for years. In the scene from episode seven, Papa smacks Emily across the face during an argument, provoking her to hallucinate being in the circus herself. "It was the darkest emotional part of the whole show and it was very important that it sound a certain way," Smith said.
"In the Bleak Midwinter" performed by Ella Hunt
Sue dedicates this Christmas carol to Emily in the eighth episode, as the Dickinson children try to salvage the yuletide without their father, who is in Washington, D.C., as a newly elected congressman. "I had picked a different Christmas carol, but Ella Hunt, who is a very intelligent singer and musician, asked if we could do this one," Smith said. "I had never heard of the song. I went and listened to it and thought it was perfect because it had that slightly unexpected feeling of being rooted in another time. It conveys so much of the emotion that I wanted Sue and Emily to be feeling."
Based on an 1872 poem, "In the Bleak Midwinter" was released 20 years after Emily Dickinson's death. "It's dark," Yates said. "It hits you in the heart a little bit." The piano that Hunt plays was actually from the 1850s and completely out of tune. "We had to tune it, which was expensive," Smith said. "But that really was Ella playing."
"All the Good Girls Go to Hell" by Billie Eilish
When Austin bans Emily from his and Sue's wedding in the season finale, Emily copes by throwing a fantasy funeral for herself where Death calls her a "basic bitch" and she corrects him by calling herself the "greatest poet that ever lived." This Billie Eilish song was one of the tunes that Apple Music's David Taylor sent to Smith before it had been released. "As Emily is having her imaginary funeral, that song magically slips in, and honestly lifted the whole scene up and made it work so much better," Smith said. "Billie Eilish is definitely the biggest musical discovery for me of Dickinson."
 "Afterlife" by Hailee Steinfeld
Smith doesn't remember if she asked Steinfeld to contribute a song or if Steinfeld volunteered. But when Dickinson's star played "Afterlife" for the finale, everyone was blown away. "That song was really Hailee, as her own artist, responding to the work of Emily Dickinson," Smith said. "It was very important to me and to Hailee that the song wasn't coming from the character, that it was coming from Hailee Steinfeld. That interdisciplinary quality was really nice because, ultimately, I hope that a lot of people will find inspiration as artists from Emily."