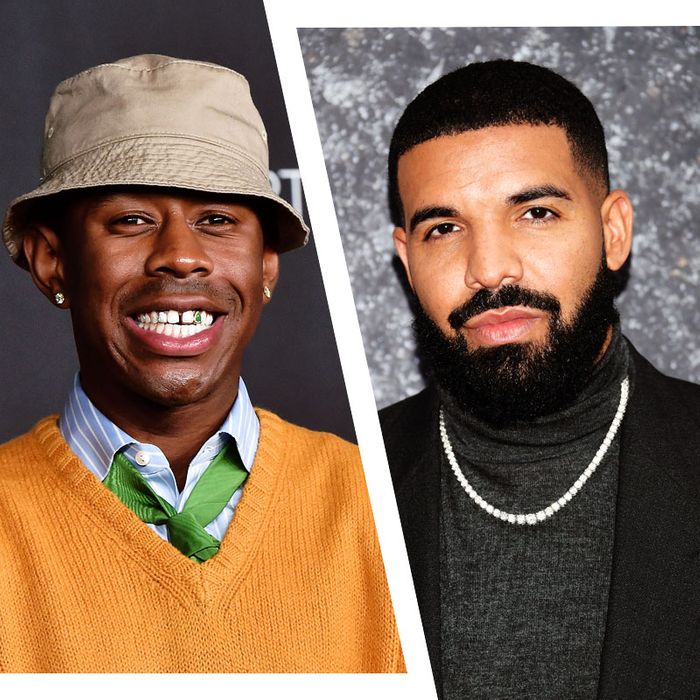 Groupthink is getting bad if we're chastising audiences at shows we didn't go to for heckling live sets we haven't heard.
Photo: Getty Images
The last time I heckled a musician at a concert, I was visiting a friend in Maine while in college in New England. We picked up tickets to see Tool on the Lateralus tour at the Civic Center in Augusta to make the most of the trip. I was 20, and a smart-ass, and a prankster. Meshuggah, a band it would take me a few more years to appreciate, was the opener. I waited until it got quiet between songs, and then yelled for them to get off the stage until, three or four songs in, I got a response from the lead singer, Jens Kidman, who croaked back something to the effect of, "I fucked your mom." Honored, but not impressed by the clapback, I quieted down. I made my point, and it was heard. There was strange satisfaction in that.
There are always going to be assholes like that in the crowd. I saw Lana Del Rey at Terminal 5 a few years back and couldn't concentrate for the drunk and distractingly rowdy group stumbling around me on the ground level; same goes for the incredible Sturgill Simpson show at Music Hall of Williamsburg a few weeks back, where the audience was into it but also noticeably shithoused, running for beers and knocking into people throughout the Kentucky country-rock legend's marathon three-hour set. I've seen a mosh pit at a Hot Chip show, the last place that kind of energy is needed. I've seen fights break out at almost every type of gig. I saw a guy completely spaced on God knows what drugs in the parking lot of the Dead & Company show in Nassau last week quite literally barking at anyone who came too close. People come to concerts to cut loose, and some get too loose. There were fights at the rap shows in the '90s, at the punk shows in the '70s, and in the honky-tonks in the '50s. People get drunk and act up.
The people who booed Drake at Camp Flog Gnaw last night sound tame by comparison, but the morning after the festival, you'd think some historic meltdown happened. Tyler, the Creator, who runs the annual Los Angeles event, said, "That shit was like mob mentality and cancel culture in real life." Many are criticizing the Odd Future fandom for entitlement, since what they were responding to during the surprise Drake set was ostensibly their disappointment at not getting Frank Ocean instead, when neither artist was ever promised by name. There's talk about hypebeasts ruining hip-hop. All of this comes from a place of generalized disbelief that there could be a crowd somewhere that loves rap but doesn't unilaterally love Drake. It's strange logic, since we've all had the internet long enough to meet fully formed adults with different taste. Groupthink is getting bad if we're chastising audiences at shows we didn't go to for heckling live sets we haven't heard.
Everyone needs to relax. A little smoke from a few people at one gig won't blow Drake's millions away. If anything, he got out of work early last night. People still complaining that they think Odd Future is weird and unlistenable after ten years should know when to abandon a losing battle. Don't go out the way DJ Khaled did, complaining that no one listens to Tyler's music the week IGOR beat Father of Asahd to top the Billboard album chart. The Golf Wang fandom needs to simmer down because Frank moves how he pleases, and that often means relative silence. There's no overarching, philosophical teachable moment to be teased out of this story of people overreacting to other people overreacting to a nonissue, but I'll leave you with a warning: Old age comes for everyone, but the hardest heads go first. Be easy.