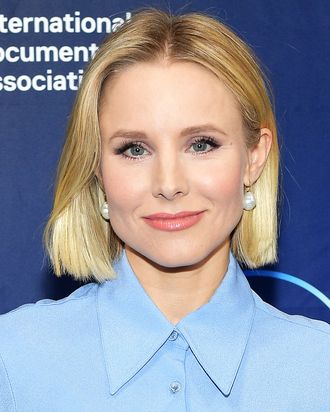 Photo: Matt Winkelmeyer/Getty Images for Disney+
Greetings Upper East Siders, Vulture here. Spotted: HBO Max's Gossip Girl reboot going back to prep school and being saved by the Bell. According to TVLine, Kristen Bell "has signed on to reprise her role as Gossip Girl's omniscient narrator in HBO Max's forthcoming reboot." Executive producers Joshua Safran, Josh Schwartz, and Stephanie Savage commented, "Kristen Bell has always been and will always be the voice of Gossip Girl." When HBO Max first announced the new series back in July, its press release clarified that it will be about "a new generation of New York private school teens" who "are introduced to the social surveillance of Gossip Girl" in the context of social media, which honestly makes much of GG's all-seeing powers a bit more believable. Whether or not Bell's return means that a 30-something Dan Humphrey is spying on high schoolers, or if this is just the eternal voice bestowed unto anyone who takes up the GG mantle, remains to be seen. There's no premiere date for Gossip Girl TNG yet, but we know that HBO Max launches May 2020.
If you can't wait until then to find out more, you can always see EP Joshua Safran at this year's Vulture Festival in LA. —XOXO.