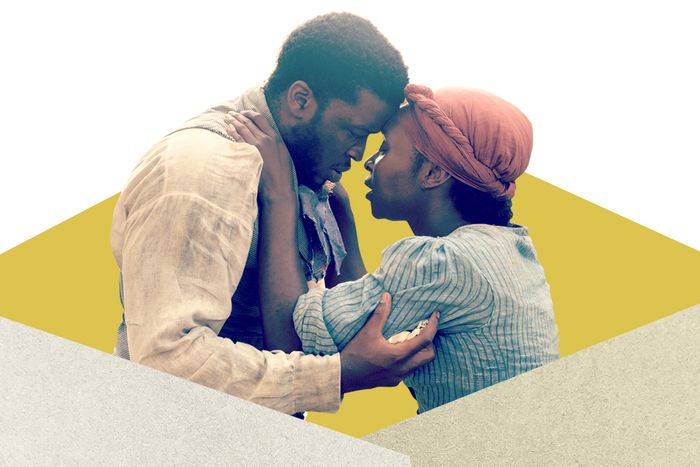 Photo: Vulture and Focus Features
Every week between now and January 13, when the Academy Award nominations are announced, Vulture will consult its crystal ball to determine the changing fortunes of this year's Oscars race. In our "Oscar Futures" column, we'll let you in on insider gossip, parse brand-new developments, and track industry buzz to figure out who's up, who's down, and who's currently leading the race for a coveted Oscar nomination.
Best Picture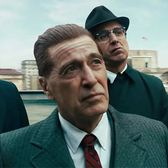 The Irishman
Sure, The Irishman got ecstatic reviews out of the New York Film Festival, but that was the New York Film Festival, where you'd sooner see a Trump voter than a Scorsese pan. How would the film play outside the friendly confines of the Upper West Side? With The Irishman embarking on its limited release this weekend, the national reviews are in, and they've plummeted the film's RottenTomatoes rating all the way down to a measly 98 percent. The crowd at the film's Los Angeles premiere, filled with many people who probably have worn shorts for a meeting, seemed to dig it just as much, though I did overhear some murmurs that it wasn't quuuiiite as good as Goodfellas or Casino. But that didn't hurt The Departed!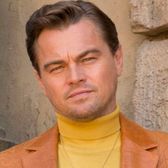 Once Upon a Time in Hollywood
Last Friday, THR revealed this season's Golden Globes category submissions, and wouldn't you know it, most of the borderline contenders decided they wanted the added gravitas of running in Drama. The big exception was Once Upon a Time, which will slug it out in the Musical/Comedy section. I've heard some minor hullabaloo from industry types about this placement, but I think that grumbling misses just how much of Quentin Tarantino's film, including that infamous third-act setpiece, is played for laughs. If The Irishman and Once Upon a Time both triumph on Globes night, get ready for an auteur-on-auteur slugfest the likes of which Film Twitter has never seen.
Current Predix
A Beautiful Day in the Neighborhood, Bombshell, Ford v Ferrari, The Irishman, Jojo Rabbit, Little Women, Marriage Story, Once Upon a Time in Hollywood, Parasite
Best Director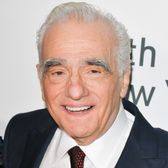 Martin Scorsese, The Irishman
The comments on the latest Irishman clip are full of film buffs bemoaning the fact that they don't make 'em like this anymore. You know who does make them like this anymore? Martin Scorsese!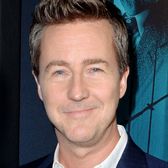 Edward Norton, Motherless Brooklyn
Norton got his big GQ profile this week, which is all about the single-minded commitment it took to finally bring his passion project to the screen. The story also includes one of my favorite long-form caveats in some time: "I don't mean to overstate the greatness of Motherless Brooklyn — but I also don't mean to understate the ambition" — glossy-mag speak for, "The movie's not the best, but bear with me."
Current Predix
Noah Baumbach, Marriage Story; Bong Joon-ho, Parasite; Greta Gerwig, Little Women; Martin Scorsese, The Irishman; Quentin Tarantino, Once Upon a Time in Hollywood
Best Actor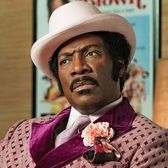 Eddie Murphy, Dolemite Is My Name
With Marriage Story, The Two Popes, and Ford v Ferrari all choosing to submit in Drama, only Leonardo DiCaprio and Taron Egerton are standing in Murphy's way at the Globes. (Technically Adam Sandler is too, but I'd like to meet the sadist who decided Uncut Gems was a comedy.) He's doing his part on the trail, too; a recent meet-and-greet with Murphy was so crowded that upon sidling up to the star, your Oscar Futures correspondent found himself being pushed slowly into a bush as if he were Homer Simpson.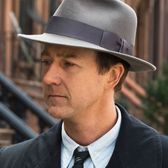 Edward Norton, Motherless Brooklyn
Playing a Tourette-stricken 1950s detective in his own adaptation of Jonathan Lethem's novel, Norton seems to have fallen prey to an affliction that hits many actors who direct themselves. As A.O. Scott puts it, his character "is clad in a righteousness that is ultimately hard to distinguish from vanity."
Current Predix
Robert De Niro, The Irishman; Leonardo DiCaprio, Once Upon a Time in Hollywood; Adam Driver, Marriage Story; Eddie Murphy, Dolemite Is My Name; Joaquin Phoenix, Joker
Best Actress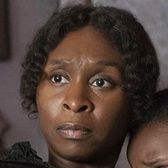 Cynthia Erivo, Harriet
Harriet premiered to a muted reception during the dog days of TIFF, and critics who've seen the Harriet Tubman biopic with fresher eyes largely agree: Erivo turns in a good central performance in a movie that's only okay. The British actress "catapults her star potential to greater heights," writes RogerEbert.com's Robert James, who notes that "Harriet might be the least visceral slavery narrative ever filmed." Best Actress is open enough that the much-awarded Erivo could still get her first career Oscar nomination for the film — justice for Widows — but a marketing push intent on making Harriet feel like vegetables won't help her chances of getting that EGOT. What might is the film's frequent musical interludes, which ensure that a Best Original Song nod remains in play.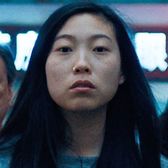 Awkwafina, The Farewell
All of a sudden, things seem to be breaking Awkwafina's way. With the top Best Actress contenders submitting in Drama at the Golden Globes, the Best Actress in a Musical/Comedy trophy appears to be hers for the taking. (As a foreign-language film, The Farewell is ineligible for the Musical/Comedy Globe, but its actors can submit where they choose.) Adding in love from the Gothams, which handed her a Best Actress nod last week, and voters could be getting a lot of Awkwafina at the podium during the season's home stretch. Will they like what they see?
Current Predix
Awkwafina, The Farewell; Scarlett Johansson, Marriage Story; Saoirse Ronan, Little Women; Charlize Theron, Bombshell; Renée Zellweger, Judy
Best Supporting Actor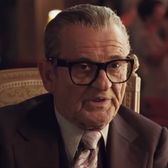 Joe Pesci, The Irishman
Which supporting actor in The Irishman has more juice? At the movie's L.A. premiere, it was Pesci's performance that garnered the most acclaim, with one female audience member loudly announcing her love for the actor. (Pesci, as you might expect, did not respond.) I still think both he and Al Pacino get in, but consider this food for thought.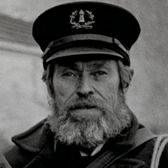 Willem Dafoe, The Lighthouse
I've been bearish on The Lighthouse's chances at breaking out past the A24 crowd, but the film has expanded well, and last weekend I met a pair of Oscar voters who raved about how much fun Dafoe was having tormenting Robert Pattinson with his farts. A handy reminder that there's room for many types of performances in the awards conversation.
Current Predix
Tom Hanks, A Beautiful Day in the Neighborhood; Anthony Hopkins, The Two Popes; Al Pacino, The Irishman; Joe Pesci, The Irishman; Brad Pitt, Once Upon a Time in Hollywood
Best Supporting Actress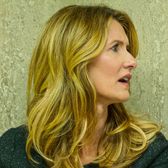 Laura Dern, Marriage Story
How well-calibrated is Laura Dern's performance in Marriage Story? In a recent industry screening, she had the audience cracking up before she even uttered a word. At the reception afterward, Dern proved an effusive physical campaigner, pressing the flesh with an enthusiasm most Democrats in Iowa would struggle to match. She was born into this life; bet against her at your peril.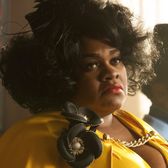 Da'Vine Joy Randolph, Dolemite Is My Name
Sasha Stone at AwardsDaily has been beating the drum for Randolph since the season began. The actress gives a warm, vulnerable performance as Murphy's protégé, and though it's a smallish role, it comes with significantly more heart than Wesley Snipes's comic turn. It's always tough to tell how popular Netflix movies really are, but Google Trends data suggests Dolemite is finding its audience.
Current Predix
Laura Dern, Marriage Story; Scarlett Johansson, Jojo Rabbit; Jennifer Lopez, Hustlers; Florence Pugh, Little Women; Margot Robbie, Bombshell