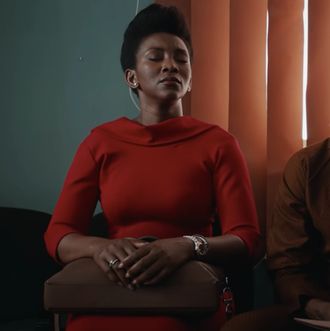 Photo: Genevieve Nnaji's Lionheart
According to The Hollywood Reporter, the Academy has rejected director Genevieve Nnanji's Lionheart, Nigeria's entry for this year's Best International Feature Film award, for its predominantly English dialogue. However, as many on social media have pointed out, including When They See Us director Ava DuVernay, English is Nigeria's official language. In its attempt to encourage foreign-language films, they ask, is the Academy penalizing international filmmakers operating in their country's most commonly spoken language?
This April, the Academy changed the name of their "Foreign Language Film Award" to the "International Feature Film Award," effective as of the 92nd Academy Awards. The name change, however, did not reflect a change to the category's rules, which require "a feature-length motion picture produced outside the United States of America with a predominantly non-English dialogue track." Per The Hollywood Reporter, Lionheart reportedly contains approximately 12 minutes that feature Igbo, with the rest of the film in English.
Director Nnaji, who also stars in the film, took to Twitter Monday night to defend Lionheart, which is Nigeria's first-ever submission to the Academy Awards. "It's no different to how French connects communities in former French colonies," she pointed out in one tweet. "We did not choose who colonized us. As ever, this film and many like it, is proudly Nigerian."