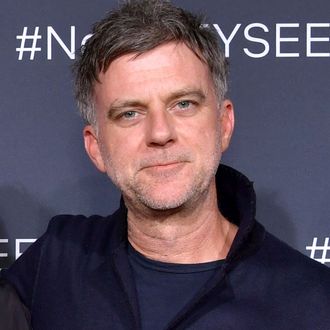 Paul Thomas Anderson.
Photo: Emma McIntyre/Getty Images for Netflix
Noted hungry boy Paul Thomas Anderson has been keeping himself busy with Haim music videos as of late, but now the director is readying his next ditty. Per The Hollywood Reporter, Anderson's next movie will be a 1970s-set story focusing on "a high school student who is also a successful child actor." It's said to be an ensemble piece, or at least "intersecting in nature." The movie is set to go into production in February 2020, and will be set in the San Fernando Valley, where Anderson's previous movies Boogie Nights, Magnolia, and Punch-Drunk Love took place. Do you hear that? That's the sound of Lucas Hedges, Timothée Chalamet, and Ansel Elgort dialing their agents and clearing their calendars!