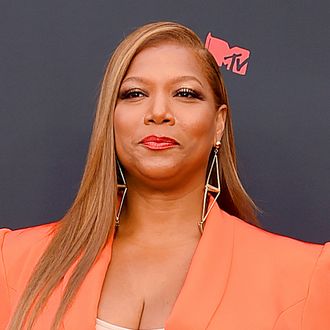 Photo: Jamie McCarthy/Getty Images for MTV
Whether you're a fan of the original 1985 CBS series starring Edward Woodward, the 2014 Denzel Washington cinematic remake, or the 2018 Denzel Washington cinematic sequel, one thing's for sure: You'll probably also be a fan of Queen Latifah swinging a sledgehammer at a Russian mafioso hell-bent on oppressing her neighborhood. According to Variety, a new potential reboot of The Equalizer reportedly received a pilot production commitment from CBS. Queen Latifah is set to star as the titular Equalizer, a former special-ops agent who, as in each previous version, doles out vigilante justice in defense of the downtrodden.
Castle duo Andrew Marlowe and Terri Miller will write, showrun, and executive produce the new Equalizer, which, for better or for worse, will likely be up-front about what the series has to offer an audience. None of this network drama "let's spend 13 episodes slowly unpacking what exactly needs to be equalized" baloney here. Just going straight for the sledgehammer and vengeance, hopefully.