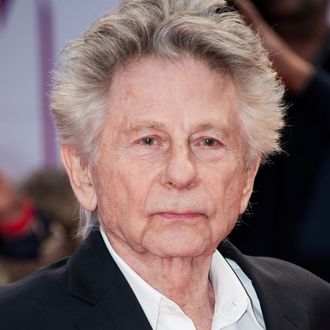 Roman Polanski.
Photo: Francois G. Durand/Getty Images
The French actress Valentine Monnier has accused director Roman Polanski of raping her in 1975 when she was 18 years old. Monnier spoke about the incident to Le Parisien, and (as translated in Variety) said that she didn't know the director personally before agreeing to go skiing at his chalet in Gstaad, Switzerland. "Life had not trained me to be suspicious," Monnier said. She claims he called her upstairs one evening, attacking and hitting her, and ripping off her clothes before raping her. The French newspaper spoke with several people who said Monnier had told them about the alleged incident shortly afterward. The actress said she wanted to speak out given the imminent release of Polanski's film An Officer and a Spy (J'Accuse) in France next week. "Rape is a time bomb," Monnier said. "The memory does not fade. It becomes a ghost and it follows you, and it changes you insidiously."
Polanski fled the U.S. for France in early 1978 before he could be sentenced for his conviction for unlawful sex with then-13-year-old Samantha Geimer in 1977. Polanski has continued to make movies since — often with high-profile talent — and was only expelled from the Academy recently, in May 2018 alongside Bill Cosby. Polanski has since tried to sue for his readmittance. Polanski's French attorney also denied Monnier's allegations to Le Parisien and said that he deplored the publication of these allegations 44 years after the fact so close to the release of Polanski's latest film.