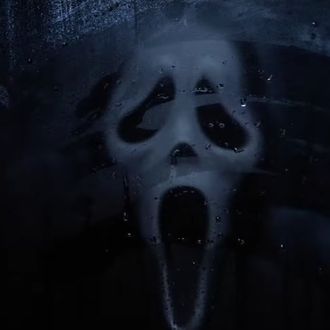 Just because Courtney Cox is cutting her bangs again does not mean you have to make a new Scream movie. A fifth Scream movie is in the works at Spyglass, according to multiple outlets. This Scream would be without the participation of Wes Craven (deceased) or Kevin Williamson (disinterested), which begs the question: so then what makes it a Scream movie? Meta humor? Every movie has that now. The ghostface mask? MTV's Scream show didn't even have that for the first two seasons. The inclusion of "Red Right Hand" would certainly help, but turning the Scream tetralogy into a pentology is a tricky proposition.
A new Scream would have to maintain the series' oddly prescient gender politics that saw #MeToo coming. These movies are horror, but also mystery, because you truly don't know which man in your life is secretly trying to murder you. Sidney Prescott famously defied Final Girl rules by losing her virginity in the first film. And Scream 3 hinted at Harvey Weinstein's misdeeds before even Courtney Love was talking about it.
There are no details yet on whether the potential Scream 5 would be a revival, reboot, or prequel. It is also not known whether any OG cast members will return, or if the movie would have anything as funny as the Sarah Koenig-esque podcaster from the MTV series. Here's hoping.