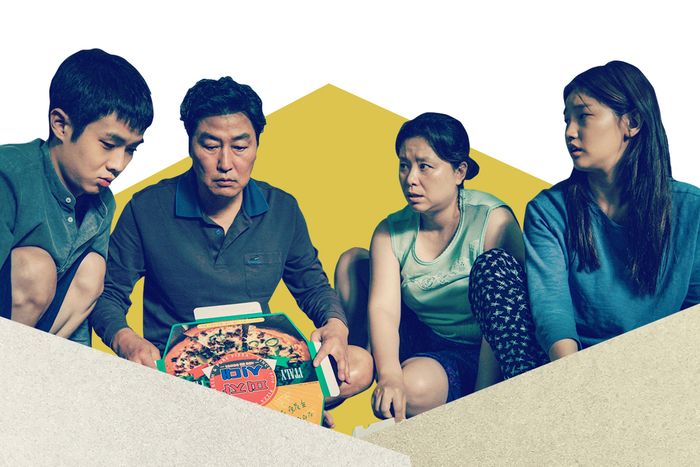 Photo-Illustration: Vulture and Neon
Every week between now and January 13, when the Academy Award nominations are announced, Vulture will consult its crystal ball to determine the changing fortunes of this year's Oscars race. In our "Oscar Futures" column, we'll let you in on insider gossip, parse brand-new developments, and track industry buzz to figure out who's up, who's down, and who's currently leading the race for a coveted Oscar nomination.
Best Picture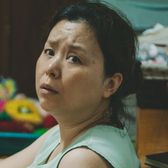 Parasite
Parasite proved its bona fides in a major way this week, and it didn't even need to Photoshop a resume to do it. At Monday's Golden Globe nominations, Bong Joon Ho cracked both the directing and screenplay lineups, which typically portend success in the Best Picture race. Then, lest you think it was just a film-nerd pick, the movie also received a Best Ensemble nomination from SAG — proof that actors, the Academy's largest branch, are onboard, too. At the moment, Best Picture appears to be a three-way race between The Irishman, Once Upon a Time in Hollywood, and Parasite, and the industry seems to consider the Korean Palme d'Or winner a major threat: I've noticed Oscar strategists who make a habit of casually daggering competitors start sending a few shivs Parasite's way.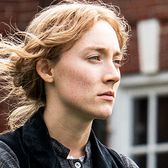 Little Women
It was the best of times, it was the worst of times. Wait, wrong book. Little Women only managed Best Actress and Score nominations at the Globes, and then things went downhill from there. The literary adaptation got completely shut out at the SAG nominations, where you might have imagined its big, starry ensemble cleaning up. (Voters in search of a film that passed the Bechdel test seem to have gravitated toward Bombshell instead.) I'm not going to start digging its grave just yet, especially as BAFTA could give it new life. Still, things are looking dicey.
Current Predix
1917, Ford v Ferrari, The Irishman, Jojo Rabbit, Joker, Little Women, Marriage Story, Once Upon a Time in Hollywood, Parasite
Best Director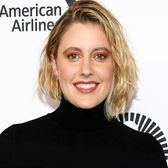 Greta Gerwig, Little Women
It can be hard to tell when AMPAS voters will try to steer away from a controversy, and when they'll decide to follow their truth even if it leads to a Green Book Best Picture win. But after seeing the furor kicked up by the Globes once again failing to nominate a female director, I imagine a healthy segment of the Academy may feel emboldened to push hard against another all-male directing lineup. A Gerwig nomination now feels like a capital-c Cause, though as we saw last year, sometimes voters resent being told to eat their vegetables.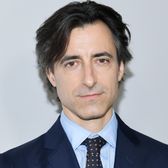 Noah Baumbach, Marriage Story
Marriage Story had a good-but-not-great week all around, picking up nods in most of the places everyone expected it to, but that big miss in SAG ensemble seemed to bump it down to the second tier of contenders. Baumbach's mostly here, because … well, can you even imagine the shitstorm that would ensue if he got in and Gerwig didn't?
Current Predix
Bong Joon Ho, Parasite; Greta Gerwig, Little Women; Sam Mendes, 1917; Martin Scorsese, The Irishman; Quentin Tarantino, Once Upon a Time in Hollywood
Best Actor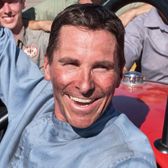 Christian Bale, Ford v Ferrari
With 1917 stealing its thunder in the crafts categories, could Ford v. Ferrari find enough love from the acting branch to make a strong Best Picture push? Indeed it could, as Bale made the grade in the brutal Best Actor category at the SAGs, and the Globes, too. (Taron Egerton did as well, and should be considered Eddie Murphy's biggest challenger for the Musical/Comedy Globe.) It's ow'right, innit?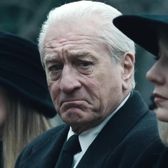 Robert De Niro, The Irishman
After seeing The Irishman, I wondered if De Niro's understated performance was at risk of being overshadowed by his flashier co-stars. That appears to be precisely what's happened, as voters left him out of the Globe and SAG Best Actor lineups while recognizing Pacino and Pesci in Supporting. There may also be some ballot triage at work: Voters could feel The Irishman has enough juice elsewhere for them to go in another direction here.
Current Predix
Christian Bale, Ford v Ferrari; Antonio Banderas, Pain and Glory; Leonardo DiCaprio, Once Upon a Time in Hollywood; Adam Driver, Marriage Story; Joaquin Phoenix, Joker
Best Actress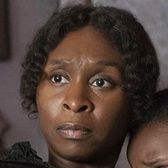 Cynthia Erivo, Harriet
Critics not falling in love with Harriet seems not to have dinged Erivo's chances one bit. Thanks to an accessible role that plays to her strengths, to say nothing of some crack campaigning, the British actress looks to have real heat in this race, earning nominations this week from both the Globes (where she also got a Song nod) and SAG. She's pulled ahead of Saoirse Ronan, who no longer feels like such a lock.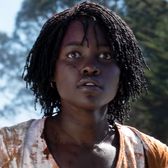 Lupita Nyong'o, Us
Also making waves is Nyong'o, who followed up last week's critical love with a nomination from SAG. Is it a three-way race between Nyong'o, Ronan, and Awkwafina for the final spot? My general rule in an open race is to go with the actor from the movie with the most Best Picture buzz, but with Little Women fading and The Farewell not finding much traction, Nyong'o could pull off the upset.
Current Predix
Awkwafina, The Farewell; Cynthia Erivo, Harriet; Scarlett Johansson, Marriage Story; Charlize Theron, Bombshell; Renée Zellweger, Judy
Best Supporting Actor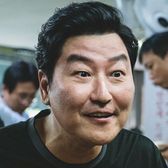 Song Kang-ho, Parasite
This category seems to have gelled around a quartet of past Oscar winners: Hanks, Pacino, Pesci, and Pitt. (The latter got his for producing, which is one reason why he's the front-runner.) Two other past winners, Anthony Hopkins and Jamie Foxx, got the fifth spot at this week's nominations, but where's the fun in predicting them? With Parasite showing such good form, I'm going with Song, the kind of lily-gilding supporting nomination voters have been throwing Best Picture heavyweights recently.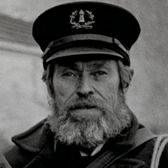 Willem Dafoe, The Lighthouse
Hark! Dafoe missed the cut at each of this week's nominations, as The Lighthouse proves to be simply too weird for squeamish awards voters. Arr, it be a disappointment.
Current Predix
Tom Hanks, A Beautiful Day in the Neighborhood; Al Pacino, The Irishman; Joe Pesci, The Irishman; Brad Pitt, Once Upon a Time in Hollywood; Song Kang-ho, Parasite
Best Supporting Actress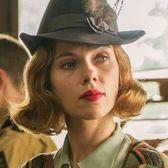 Scarlett Johansson, Jojo Rabbit
Scarlett Jorabbit lives! With Jojo not quite making the impact everyone thought after TIFF, it was tempting to downgrade the actress's chances in this category: She'd never even gotten one Oscar nomination, now she's getting two at once? But that appears to be the way the Plätzchen crumbles, as Johansson did indeed get double nominated at SAG. Jojo Rabbit appears to be steadying, too, managing some key noms at this week's precursors.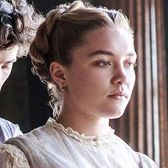 Florence Pugh, Little Women
As part of voters' general apathy toward Little Women, Pugh was nowhere to be found in the nominations this week. Is this dream dead, or can a strong opening help LW pull off a Phantom Thread–style turnaround?
Current Predix
Laura Dern, Marriage Story; Scarlett Johansson, Jojo Rabbit; Jennifer Lopez, Hustlers; Margot Robbie, Bombshell; Zhao Shuzhen, The Farewell