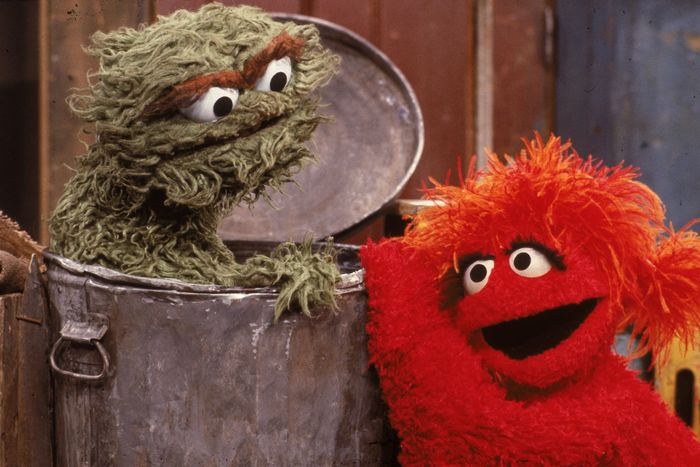 Sesame Street
.
Photo: Children's Television Workshop/Getty Images
The onslaught of streaming services is already hard enough to pick through if you're just looking for adult programming. When you're a parent, deciding what services to subscribe to comes with a whole additional layer of complexity. What streaming service has better original kids stuff, Hulu or Prime? Where the heck is Sesame Street? I should note that this guide is for parents of smaller children. By the time your kids are old enough to care so deeply about a handful of particular shows that their social lives will be ruined if they can't watch, my understanding is that they'll all be on Snapchat or YouTube anyhow.
Netflix
If you want to keep your kids in a constant state of access to children's programming, and especially if yours are kids who want to watch new stuff all the time, you should subscribe to Netflix. It has the best mix of big titles from elsewhere (Octonauts, Magic School Bus, PJ Masks) and actually good original kids' programming. (Of particular note: True and the Rainbow Kingdom, Puffin Rock, and Ask the Storybots.) Netflix is one of the apps that will let you download episodes for offline viewing, a crucial feature for entertaining kids while traveling.
Amazon Prime
If you're a parent, odds are decent that you may have already subscribed for the shipping perks alone. If that's the case, Prime does have a lot of useful offerings. It has an add-on subscription for PBS shows, including several gems including Daniel Tiger's Neighborhood, Peg + Cat, and Wild Kratts. There are also some original shows worth checking out, especially Tumble Leaf for younger kids and Gortimer Gibbon's Life on Normal Street for older kids. Plus, like Netflix, Prime is a useful go-to for offline viewing options.
Disney+
If you do not subscribe to Disney+, I promise you that at some point you will end up spending much more money to watch all the Disney movies through other platforms. The annual price for Disney+ became worth it for my family based on what we'd been spending to rent Pixar movies alone. The TV available on Disney+ is not as impressive, especially given that the platform still lacks some major, obvious user-interface elements that makes it particularly kid unfriendly. (Where is the bar that tells me what I've already watched, Disney+!) Still, Mickey Mouse Clubhouse and the reboot of Muppet Babies are worth checking out.
Hulu
Children today do not appreciate or understand lengthy commercial breaks, which means the current best deal on Hulu, an ad-supported bundle of Hulu and Disney+ together, is not actually a great deal on the Hulu end. That said, Hulu is the only place you can watch all of the animated Curious George series right now and has the older seasons of Sesame Street.
Apple TV+
Although Apple does have some original kids shows, and its puppets-teach-your-kids-coding series Helpsters is perfectly fine, nothing about the platform makes it worth subscribing to on the basis of children's programming alone.
HBOGo/HBOMax
While HBOGo doesn't make much sense to subscribe to on the basis of children's programming alone (it has the newest episodes of Sesame Street, but older episodes are also available on Hulu), that math may change when the new HBOMax service launches in May. In addition to Sesame Street and some as-yet-unseen original kid shows, HBOMax will also be the only place to stream Studio Ghibli movies like My Neighbor Totoro and Spirited Away.
*A version of this article appears in the December 23, 2019, issue of New York Magazine. Subscribe Now!