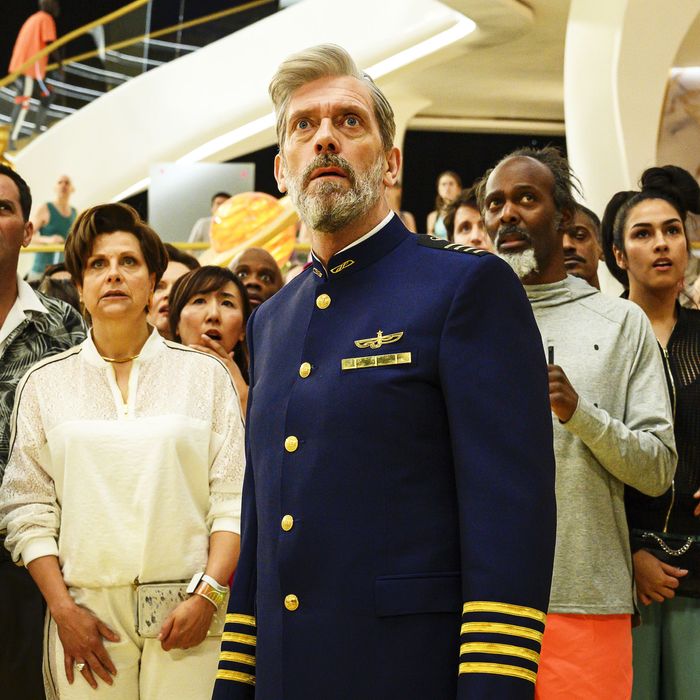 The morning after Steve Jobs died in 2011, the Onion offered a brief obit under the headline, "Last American Who Knew What the Fuck He Was Doing Dies." In the body of the piece, President Barack Obama solemnly considers the ramifications, saying, "This is a dark time for our country, because the reality is none of the 300 million or so Americans who remain can actually get anything done or make things happen."
It's a funny bit, in part because the world Jobs helped create contributed to our current sense of helplessness. When we cede so much to the convenience of automation — even the sleek aesthetics of an Apple product are reassuring — we naturally have to wonder what might happen when technology breaks down and we have to call upon practical skills that have either atrophied or never been developed at all. Who's ready to use a map when GPS breaks down? Or adjust to day-to-day life without cell phones or the internet? Or get basic information to support a recap of the first episode of Avenue 5? (I started writing reviews in college, pre-internet, and have no memory of how I pulled that off, other than relying on press kits and reference books.)
That's the central joke of Armando Iannucci's science-fiction comedy, in which the last person who knew what the fuck he was doing on a space cruise ship dies when some inexplicable catastrophe knocks it off course. That he dies trying to do the impossible — "fixing" the 26-second communications delay on account of ship being millions of miles from Earth — underlines the point. People are so accustomed to technology that brings order to their life that basic physics become a confounding inconvenience. The speed of light in a vacuum is 186,282 miles per second. Why is it so fucking slow? Fix it!
The first episode of Avenue 5 suggests this may be a one-joke premise, but it happens to be a very funny joke and Iannucci seems capable of spinning it into endless satirical japes. His interplanetary ship of fools becomes a floating allegory for what the breakdown of a tech-bro society might look like if we were ever forced to go from digital to analogue again. Our faith in 21st-century geniuses has been shaken constantly as of late, from the exploitable algorithms of Mark Zuckerberg's Facebook to Elon Musk's disastrous unveiling of the CyberTruck, with its conspicuously brittle shatterproof windows. The sleekness of these technologies implies a level of evolution and hyper-competency that covers up the mistakes that humans are naturally inclined to make, and Avenue 5 blows that phenomenon up to a massive scale. One of the best design touches on the show is the fact that the engineering room is as crude as it would be in the bowels of a coal-fired, preindustrial warship; if passengers could actually see how the ship worked, they'd rightfully freak out.
Avenue 5 is absolutely jam-packed with jokes, from Iannucci's typically spiky dialogue to the holographic absurdities lurking in the background. It took me a couple of viewings to click with the first episode, in fact, because the whole thing feels weirdly oversaturated. It's hard to catch all the funny turns of phrase while keeping up with the future world and all the characters Iannucci is trying to establish. And the tone of the episode is mass panic, which is both understandable given the drastic circumstances and a little exhausting to process all the same. Just Josh Gad's look as Herman Judd, the dumb visionary behind Avenue 5, takes some getting used to.
Strip away all the busy excess and the set-up to Avenue 5 is simple enough: Due to a mysterious "gravity flip" that rattles the ship and sends the biggest space-yoga class crashing into the walls, an eight-week cruise has been knocked slightly off its trajectory. Now it's going to take three years to get home. In this desperate situation, all eyes turn to the captain, Ryan Clark, who has the beard of a competent leader and knows how to play the role convincingly, right down to the gravitas of his fake American accent. (Having Hugh Laurie adopt the same accent he used on House, where he played a brilliant doctor, is a clever touch.)
As Ryan keeps insisting, he wasn't the hero who saved Avenue 3 from a fire, but the myth is more rousing and reassuring than the boring fact that a sprinkler system, in combination with quick action from firefighters and paramedics, are what really mattered in that situation. Ryan's presence on the ship is strictly ornamental, because Joe, the real captain of the ship, isn't presentable. ("I mean, the man could barely finish, in terms of sentences" may be my favorite line of the episode.) What's especially remarkable is that Judd and Iris (Suzy Nakamura), his right hand, don't seem to be aware until now that their captain has no idea what he's doing. They still insist that it's on him to figure it out.
Most of the big laughs in "I Was Flying" come from Zach Woods as Matt Spencer, the ship's bedraggled head of customer relations. Woods was a scene- and series-stealing regular as Jared on Silicon Valley, and here he accesses the same offbeat pathologies, as someone who's eager to please but overwhelmed by stress and neuroses. Before the ship even gets knocked off course, Matt looks utterly defeated with his bedhead and 5 o'clock shadow, constantly getting pinballed from one irate passenger to another. When Karen (Rebecca Front), the most active of complainers (and his favorite), alerts him to the glitchy industrial scene that's looping in her room, he reminds her that she's not supposed to be on board anyway. (He couches his remarks with a very Jared-like anecdote: "When I was 19, I would go to music festivals and I would sleep in port-a-potties, so I'm not a stranger to stowaway culture.")
Three years at sea is bad for everyone, but pity the customer-service rep most of all.
Asteroids:
• "Mrs. Rodriguez, I met her yesterday. Deaf in both ears." "You can just say 'deaf.'"
• My favorite casting choice besides Woods may be Jessica St. Clair as Mia, one half of the feuding couple who had decided to take one last trip before getting a divorce. Fans of Andy Daly's brilliant Comedy Central show Review will remember St. Clair as Andy's wife, whom he divorces in the classic episode "Pancakes, Divorce, Pancakes" and who then spends the rest of the series screaming at him for it. She taps into that marital belligerence again here.
• The Judder Juice cocktail: "It's mostly milk."
• Among Captain Clark's directives to panicked passengers: "If you're not injured and you're lying on stop of somebody who is … stop."
• Matt, after passengers see a dead Joe floating outside the bridge window: "If it's any consolation, he had very few loved ones."