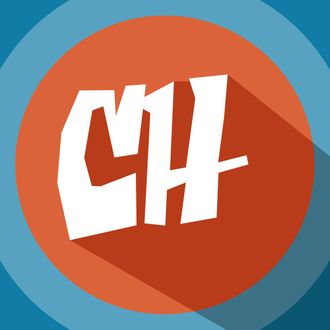 CollegeHumor.
Photo: College Humor
Layoffs have come for another online comedy outlet — one that has managed to survive on the internet despite challenges for nearly 20 years. Multiple sources have confirmed to Vulture that CollegeHumor was hit with a big round of layoffs today, which a rep for its parent company, IAC, has confirmed. About 100 employees in New York and Los Angeles have lost their jobs, with Bloomberg noting that "around five to ten people" will remain at the company as it restructures under the supervision of CCO Sam Reich, who explained the news on Twitter:
So, bad news – with a twist. IAC, our parent company, has made the difficult decision to no longer finance us. Today, 100+ brilliant people lost their jobs, some of whom are my dear, dear friends. Hire them. 




The twist, however, is that IAC has agreed to let me run with the company myself. In words that I'm sure are as surreal to read as they are to type, I will soon become the new majority owner of CH Media. Of course, I can't keep it going like you're used to. While we were on the way to becoming profitable, we were nonetheless losing money — and I myself have no money to be able to lose.




Long story short, I need your support now more than ever. The #1 way you can support me is to stay subscribed to Dropout. We have six months' worth of content still to release: Dimension 20, Um, Game Changer, Breaking News, and more. Dropout 2.0 launches at the end of the month, and along with it come two long-desired features: (a) downloads and (b) international Discord access.




In these six months, I hope to be able to save Dropout, CollegeHumor, Drawfee, Dorkly, and many of our shows. Some will need to take on bold new creative directions in order to survive. You may not agree with all of them. And this won't be the last time I ask for your support.




I will, however, do my very best to stay true to the talent, shows, fans, and principles that got us where we are today. We dropped out once before; we can do it again. Independent comedy lives on — just now more independent (gulp) than ever before.
CollegeHumor, which also runs the streaming comedy service Dropout, has been owned by Barry Diller's IAC/InterActiveCorp since 2006. (IAC also owns the video site Vimeo, several dating sites and apps like Match.com and Tinder, and the news site The Daily Beast.) According to a Bloomberg report from October, IAC had been exploring a possible sale of CollegeHumor in recent months. After Reich takes over, IAC will reportedly retain a minority stake in the company.
"Sam was the best choice to acquire CH Media and define its next chapter," a representative for IAC said in a statement. "The decision places CH Media with an owner who is beloved by fans, passionate about the business, and sees a future we believe in."
Unfortunately, layoffs and even complete shutdowns have been a trend for internet comedy outlets in recent years. Several rounds of layoffs took place at Funny or Die between 2016 and 2018, including the closing of the company's San Mateo engineering office and its New York office as well as layoffs of its entire editorial team in early 2018, which preceded its partnership with Vox Media's platform later that year. NBCUniversal's streaming comedy service Seeso suffered an even steeper decline, shutting down in 2017 after less than two years, and then Turner's comedy site Super Deluxe shut down in 2018.
This is all to say that it's tougher than ever to survive as an online comedy outlet these days, especially for original video. CollegeHumor's staying power was partly thanks to its attempts to adapt from a place for new comedy talent to experiment to a home where that same talent could make the leap to television and other projects without leaving. (Adam Conover's truTV series Adam Ruins Everything, for example, is based off a CollegeHumor web series of the same name). "I think it's a lot easier to build out and up than it is to build down and in. We have an experimental club," Reich told Splitsider in 2016. "We've had this roux going, this soup in the cauldron, for a decade. We had a special company sauce that you can't replicate. You need to put in a decade." Despite the bad news, CollegeHumor managed to stick around since 1999, which is an accomplishment on its own.