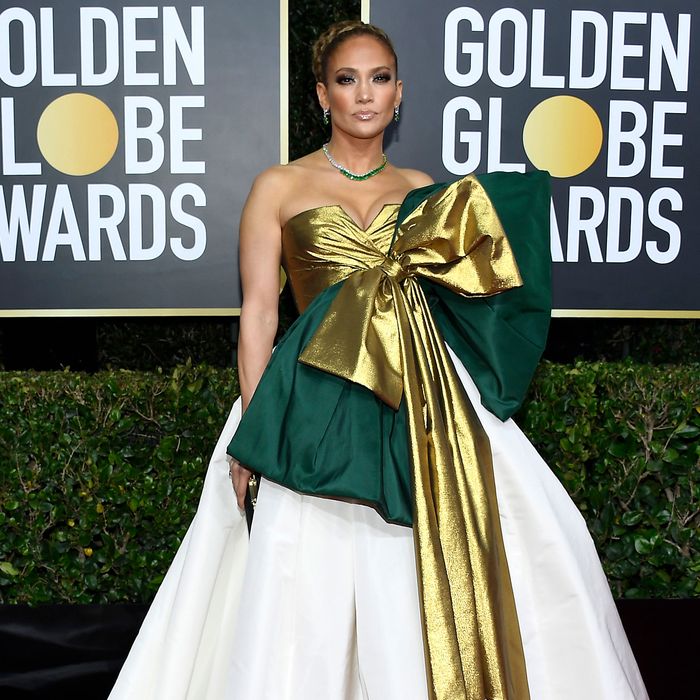 Jennifer Lopez.
Photo: 2020 Kevork Djansezian/NBC
The Globes are golden, the carpet's red, and the knives stars are out. The 77th Golden Globe Awards have arrived once again in Beverly Hills, and before veteran host Ricky Gervais shows up to tear everyone to shreds, let's admire the lewwrrks, shall we? The thrill of the Globes is seeing the biggest celebrities from movies and television (and a few odd musicians) in one room, getting tipsy, intermingling, and looking gorgeous in the process. 2020's nominees include an abundance of red-carpet icons, including Billy Porter and Jennifer Lopez. Scroll through the gallery below to see all the looks.
*An earlier version of this piece misidentified Adam Scott as Adam Pally.