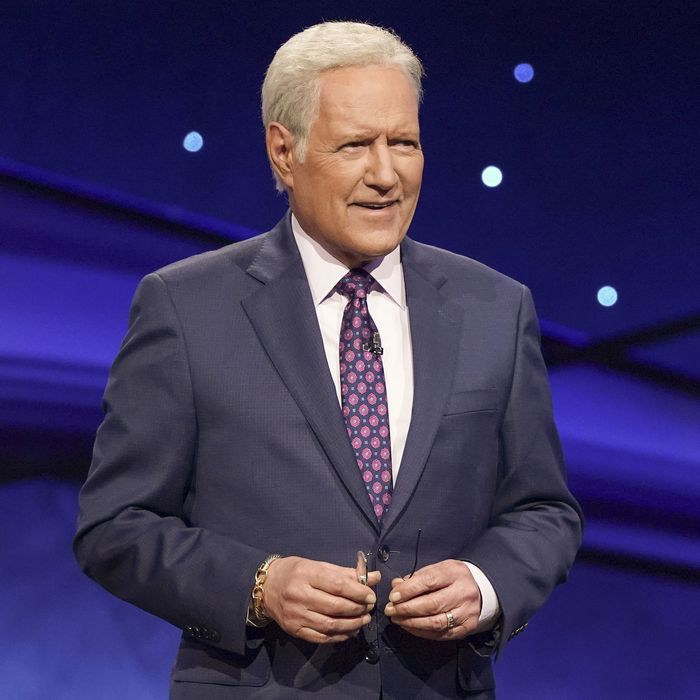 Photo: Eric McCandless/ABC via Getty Images
A few times a year, Jeopardy! lets you flirt with the dream of becoming the next Ken Jennings or James Holzhauer by releasing its online test, which serves as phase one for a potential contestant's ascension to the buzzer box. The 50-clue quiz is currently being administered every evening this week until Thursday, January 30, so we decided to sit down and see just how difficult the experience would be its inaugural night.
Much to our surprise, it wasn't a stressful encyclopedic bonanza! The categories were broad and easy to follow, and the clues were far from esoteric. (So, nothing mirroring List all the periodic elements starting with N or Name the fourth song on the Who's fifth album.) Also, you only have 15 seconds to answer each clue. Dawdlers, start psyching yourselves up.
To prove that Jeopardy!'s online test doesn't require a Xanax cocktail, go ahead and answer the ten clues listed below. They were all, in earnest, included in one of the tests this week, and we guarantee you'll feel great about yourself after reading through them. If you become a contestant, just make sure to thank Vulture during your forced banter with Alex Trebek.
Are You Smart Enough for Jeopardy!'s Online Quiz?
It's not the big leagues, but it's still Jeopardy!
RUSSIAN LITERATURE: He wrote Anna Karenina.
10-LETTER WORDS: Term of a 100-year anniversary.
RIVERS: This long river passes by the Tower of London.
POP STARS: This singer had one of the top albums of 2019 with Thank U, Next.
WORLD LEADERS: He's the current president of France.
TELEVISION: Nick Cannon hosts this Fox show featuring disguised performances.
MOVIE SEQUELS: This murderous supernatural clown returns in It Chapter 2.
CHILDREN'S AUTHORS: The BFG is a 1982 tale by this British children's author.
BESTSELLERS: The Mister is a 2019 romance by this Fifty Shades author.
THE TONY AWARDS: Idina Menzel beat out castmate Kristin Chenoweth to win Best Actress in a Musical for this show.
Answers, descending from the top: Leo Tolstoy; centennial; River Thames; Ariana Grande; Emmanuel Macron; The Masked Singer; Pennywise; Roald Dahl; E. L. James; Wicked