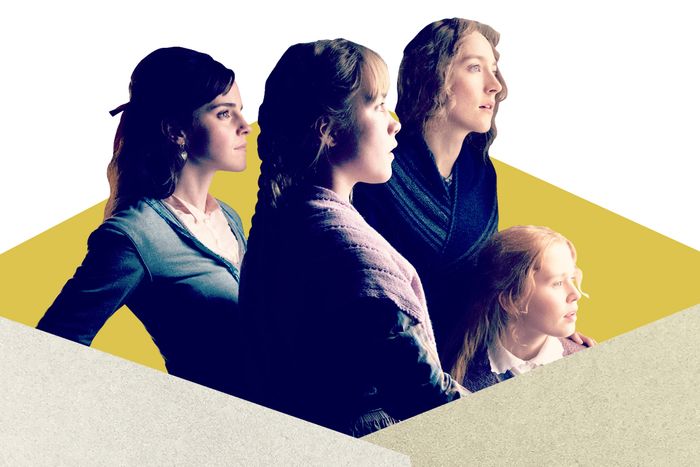 Photo: Vulture and Sony Pictures Releasing
Every week between now and January 13, when the Academy Award nominations are announced, Vulture will consult its crystal ball to determine the changing fortunes of this year's Oscars race. In our "Oscar Futures" column, we'll let you in on insider gossip, parse brand-new developments, and track industry buzz to figure out who's up, who's down, and who's currently leading the race for a coveted Oscar nomination.
Best Picture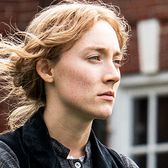 Little Women
What do you know? Waiting until Christmas to release a critically acclaimed, family-friendly movie in which a bunch of likable actors enjoy each other's company, turned out to be a good idea. Little Women got some Jo-mentum back this Yuletide season, debuting to fantastic reviews, and pulling in more than $40 million over the festive period. With Oscar ballots sent out Thursday, these are the exact kind of headlines Team Little Women could hope to have fresh in voters' minds.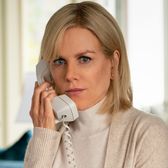 Bombshell
Unfortunately, our other female-focused Best Picture contender didn't have quite the same box-office pull, as Bombshell has underwhelmed to the tune of a muted $19 million in its first two weeks of wide release. Critical notices, too, have been less than ideal. If you're trying to get down to eight or nine nominees, the Fox News sexual-harassment drama seems like one of the easiest cuts.
Current Predix
1917, The Irishman, Jojo Rabbit, Joker, Little Women, Marriage Story, Once Upon a Time in Hollywood, Parasite
Best Director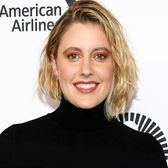 Greta Gerwig, Little Women
Tracy Letts and A.O. Scott shaming their fellow men into seeing Little Women may have paid off: Team Little Women has successfully turned a Gerwig nomination into a Cause, and with the box office now backing it up, her case is even stronger.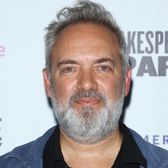 Sam Mendes, 1917
Reviews for 1917 have been generally effusive, the film is performing well in limited release, and Mendes remains a virtual lock to get nominated. But the single-take WWI thriller has also garnered its share of high-profile detractors, including Manohla Dargis, who calls it a "sanitized war picture … that turns one of the most catastrophic episodes in modern times into an exercise in preening showmanship."
Current Predix
Bong Joon Ho, Parasite; Sam Mendes, 1917; Greta Gerwig, Little Women; Martin Scorsese, The Irishman; Quentin Tarantino, Once Upon a Time in Hollywood
Best Actor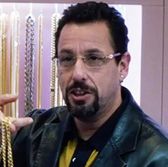 Adam Sandler, Uncut Gems
Besides Little Women, the big surprise of the holiday season was Uncut Gems, which scored A24's best-ever five-day opening. (Though in true Howard Ratner style, that good news was immediately followed by a piece of bad news: Audiences haven't exactly warmed to the abrasive jewelry caper.) After earning accolades from a few early voting bodies, Sandler got snubbed by both the Globes and SAGs, but the Sandman keeps staying in the picture. He's an intriguing late-breaking dark horse.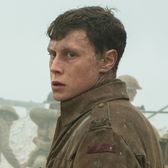 George MacKay, 1917
Praise keeps piling up for the near-unknown at the heart of 1917, though as Gregory Ellwood notes, "Universal may look back in hindsight and recognize they might have needed to push him more." Will the Academy's sizable British contingent rally around the 27-year-old Londoner? Next week's BAFTA nominations should provide some clues.
Current Predix
Antonio Banderas, Pain and Glory; Leonardo DiCaprio, Once Upon a Time in Hollywood; Adam Driver, Marriage Story; Eddie Murphy, Dolemite Is My Name; Joaquin Phoenix, Joker
Best Actress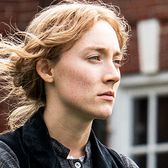 Saoirse Ronan, Little Women
She's back in the race! Though Little Women's scrambled timeline still presents an issue — a friend of mine couldn't work out whether past Jo and present Jo were two different people — the film's revived fortunes should put some wind in Ronan's sails as well: Every time the Irish actress has starred in a Best Picture nominee, she's been nominated, too.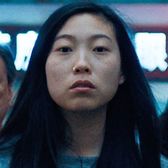 Awkwafina, The Farewell
Who gets bumped out if Ronan makes it in? The wobbliest contender looks to be Awkwafina, who got snubbed by SAG, though the comedian's likely win at the Globes Sunday night should give her some nice free airtime right in the middle of Oscar voting.
Current Predix
Cynthia Erivo, Harriet; Scarlett Johansson, Marriage Story; Saoirse Ronan, Little Women; Charlize Theron, Bombshell; Renée Zellweger, Judy
Best Supporting Actor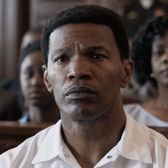 Jamie Foxx, Just Mercy
Foxx has been a diligent campaigner for this death-row drama, which opened well over Christmas and just made Barack Obama's list of his top films of 2019. Critics have taken notice, too. A.O. Scott says the role of a wrongfully convicted inmate "provides a welcome reminder of how good [Foxx] can be; he conveys the man's guardedness and his vulnerability, his kindness and his fury, with the smallest eye movements and vocal inflections." In a season filled with multiple comedians making prestige comebacks, we may have one more.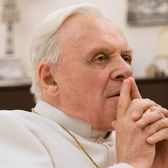 Anthony Hopkins, The Two Popes
The papal two-hander hit Netflix over the holidays, but doesn't seem to have stirred up the buzz that greeted the streamer's other awards offerings. Hopkins is still holding the fifth spot in GoldDerby's rankings, but if those pontiffs go home empty-handed on Globes night, expect that to change.
Current Predix
Tom Hanks, A Beautiful Day in the Neighborhood; Al Pacino, The Irishman; Joe Pesci, The Irishman; Brad Pitt, Once Upon a Time in Hollywood; Song Kang-ho, Parasite
Best Supporting Actress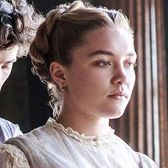 Florence Pugh, Little Women
My kingdom for a Florence Pugh supporting nomination! Pugh's forthright Amy March is unquestionably the movie's biggest revelation, and her speech about the economic necessity of marriage is practically begging to be made into an Oscar clip. But the ingenues who crack this category tend to be co-leads — is the 24-year-old actress enough of a known quantity in the industry to make the cut for a true supporting role?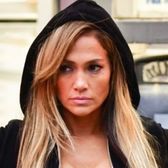 Jennifer Lopez, Hustlers
Laura Dern may be the Oscar front-runner, but a bevy of pundits expect Lopez to steal the Globe Sunday night. If there's one thing you know about Lopez in this movie, is that she's feeling liiike a crim-in-aaal!
Current Predix
Laura Dern, Marriage Story; Scarlett Johansson, Jojo Rabbit; Jennifer Lopez, Hustlers; Margot Robbie, Bombshell; Zhao Shuzhen, The Farewell