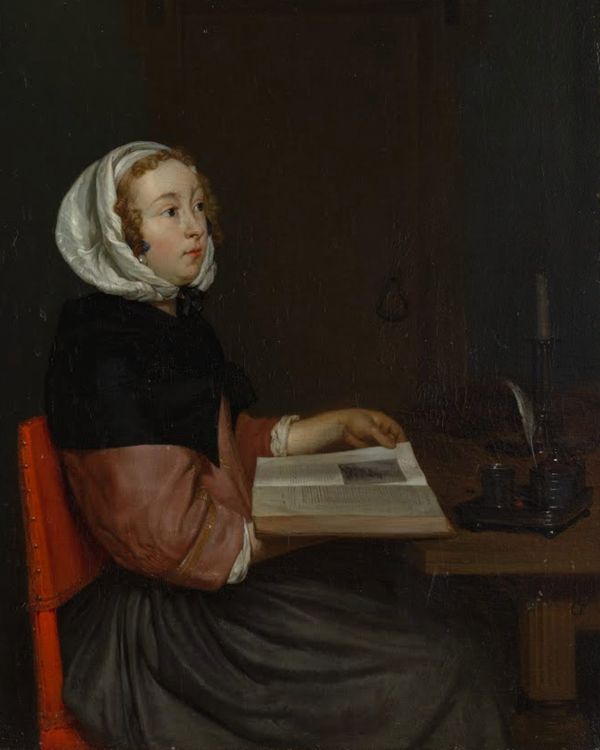 Photo: Metropolitan Museum of Art, New York, NY
If you buy used books online you will inevitably receive copies that contain inscriptions, annotations, forgotten receipts, grocery lists, etc. Inscriptions are sort of sad because they suggest the recipient either died or disposed of the gifted book. Annotations I can ignore. Grocery lists are fun! But not until recently have I received a book that contained a postcard addressed (but not stamped or, obviously, sent) to an inmate at San Quentin State Prison. I had a flashback to years of playing team sports in middle school at a field with a direct view of that prison, which was built north of San Francisco in 1852 and overlooks the bay with a certain bleak grandeur. I Googled the book's intended recipient to see what he was "in" for, which was vehicular manslaughter. It wasn't a great book so the inmate didn't miss much — although, also according to the internet, he's now released and so perhaps found a way to read it anyway. Who knows. Maybe he liked it more than I did.
Cleanness by Garth Greenwell
Fiction, January 14
Uncanny Valley by Anna Wiener
Memoir, January 14
Theory by Dionne Brand
Fiction, September 18, 2018
WHY DON'T YOU…
Scarf this Flamin' Hot CHEETO of a memoir if you missed it on the first go-round?
Visit a classic dispatch about community college? I attended community college (PROUDLY!) and had a statistics instructor who pronounced "minus" to rhyme with "penis" — a memory I fondly revisit when I read this piece.
Despair that Peter Schjeldahl — a writer so sublime he makes me feel like a FILTHY WORM just for trying — is on his way out? But doing it with such style …
Add vitamins and minerals to your MOVIE-VIEWING?
Test my contention that this piece about removing oneself from the grip of benzos is up there with "Being Alive" (Dean Jones version ONLY) as far as riveting expressions of HUMANITY?
Obtain PEAK CREEPINESS by listening to a pants-wettingly disturbing TRUE CRIME audiobook while going about your daily business with nobody else the wiser?
SUGGESTED PAIRING
Pair all the shitty holiday gifts you got with the gift you really deserve?
Recommended if you like