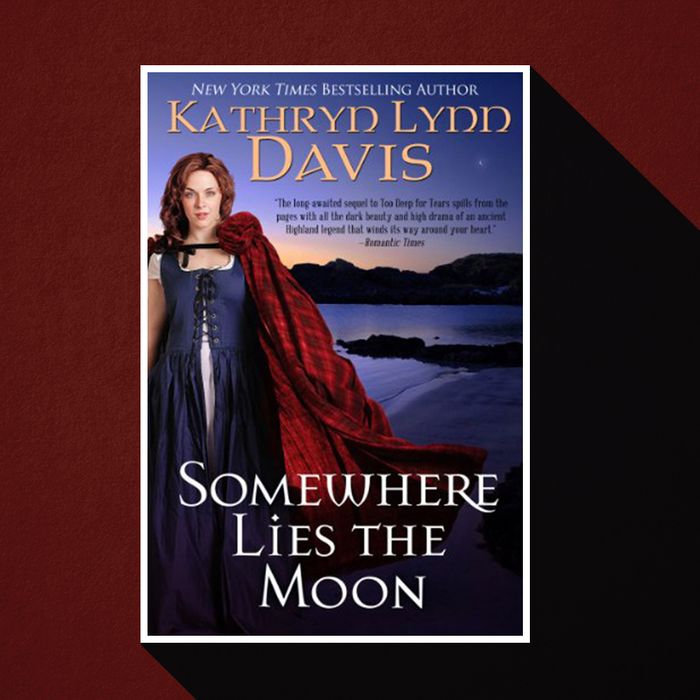 The world of romance writers — if you know, you know — is embroiled in drama this week. It started back in August, when Courtney Milan, a Chinese-American romance writer, called out another romance writer, Kathryn Lynn Davis, for racist portrayals of Chinese women in her 1999 novel, Somewhere Lies the Moon. On Twitter, Milan called the book a "racist mess" and shared several images of offensive sections of the book. In one, Davis describes Chinese characters as having "bronze skin" and "slanted almond eyes." (Davis is a white writer.)
Fast-forward four months to December 2019, when the Romance Writers of America informed Milan it would discipline her for her comments. The RWA is a trade organization that represents thousands of romance writers. (Milan is a former member of its board.) Davis, along with another member, Suzan Tisdale, filed complaints about Milan's tweets to the RWA. "I would not have filed a complaint if she [Milan] had been more professional," Davis told the New York Times. She also said the comments "cost her a publishing contract," the Times also reported. Tisdale, the second complainant, employs Davis at a publishing imprint.
The RWA — Milan voluntarily stepped down from her position as ethics committee chair to avoid a conflict of interest, according to the RWA's statement — found only one of the complaints valid, "a violation of the association's express purpose of creating a 'safe and respectful environment' for its community of writers." Following the ethics committee's report, the RWA ultimately decided to suspend Milan for a year and ban her from ever holding another leadership position. This decision hit Twitter — shared by writer Alyssa Cole — just before Christmas, which went over exactly how you imagine it went over. "Some of the backlash was from writers and members who felt that the dispute wasn't handled with enough transparency," the Times reports. "The R.W.A. formed a separate group to address the complaints, for example, and didn't inform the ethics committee, which Ms. Milan previously led, about them."
Rachel Grant, a writer who is a member of the RWA's ethics committee, told Vulture that the committee was formed last January with members signing on for two-year terms. "While Ethics Committee members identities are confidential, we do have the right to identify ourselves and I chose to do so on the 24th of December after RWA released a statement that said, 'at a meeting today that identified a gap between policy and process, RWA's Board of Directors rescinded its vote accepting the findings of the Ethics Committee report and the consequent penalties against Courtney Milan pending a legal opinion,'" Grant said via email. The RWA, she said, did not fully explain what it meant by "gap." "As a member of the standing committee, I believed I knew the truth and it was more than a 'gap,'" she said.
Instead of having that standing ethics committee tackle the complaints against Milan, Grant said, RWA president Damon Suede assembled a new committee tasked specifically with doing so — "a secret committee that myself and other members of the standing committee knew nothing about, yet the report presented to Milan stated the ethics committee findings were unanimous," she explained. Grant tweeted on Christmas Eve about the shadow committee, as did her (now former) committee mate, Ruby Lang, the next day. "Silence—required by the ethics committee process—protected those guilty of creating a secret committee, and I selfishly wanted it known that the REAL committee had nothing to do with the finding," Grant said.
Suede, in a statement posted to Twitter by Milan on December 27, claimed the second committee was created "because of the high caseload as well as the normal turnover." Grant said she did not believe there had been any turnover and the committee's workload had been minimal. "I had been on the committee since the previous January and had only served on one panel to review one complaint," she said. "A second complaint had been reviewed by other members on the committee, and some committee members had yet to serve on a panel at all."
On December 26, The Hollywood Reporter obtained a letter signed by 28 RWA members (specifically chapter leaders) calling for Suede to step down. Eight members of the board have since resigned, the Times reports, including a former president of the RWA. "After this private information was made public on December 23, it led to an intense backlash online — including the spreading of false information, threats, and personal information. The Board then held an emergency executive session, rescinding the remaining sanctions," the RWA said in a statement on December 30 following the fallout. "That is where things stand and where they will remain unless a future Board decides to revisit the issues. Several Board members have subsequently resigned for a variety of reasons." Folks on Twitter have also pointed out Suede's own history of trafficking in stereotypes in his writing.
The December 30 statement from the RWA says, "Our Code of Ethics and procedures cannot be selectively or inconsistently applied on a situational basis," and says that all complaints are to be dealt with according to the organization's policy manual. "The complaint against Milan was selectively and inconsistently handled and in no way followed the policy manual," Grant told Vulture. "Given my experience with the one complaint I reviewed since joining the ethics committee, I am shocked at the wording and findings of the shadow committee. We made sure our findings complied with policy and procedure every step of the way, reviewing the Code of Ethics within the Policy Manual repeatedly to make sure we were only examining evidence that was permitted."
She noted a section from the Code of Ethics that lays out the exclusions for a member "repeatedly or intentionally engaging in any other acts of a violent, harassing … or intimidating conduct that objectively threaten a member's career, reputation, safety or wellbeing." That list includes non-RWA operated social-media posts, such as Milan's tweets about Somewhere Lies the Moon. "Milan's Twitter thread was specifically excluded from being considered as evidence in this complaint. The case should have been thrown out based on that alone," Grant said. Writer Tessa Dare also tweeted noting "discussion of books" is also on the exclusion list.
On Twitter, many writers are following Milan's lead and calling for Suede to resign and demanding an audit of the RWA. On her blog, Nora Roberts — a genre heavyweight — wrote an entire post about the debacle. (As she notes in the post, she is not on Twitter.) Roberts left the RWA years ago, following a number of incidents, including the time the RWA declared romantic relationships as strictly heterosexual in 2005. She penned a letter to the editor of the Romance Writers Report and was urged to pipe down for, in her words, fear "the lesbians would take over RWA." The letter was only published after she threatened to take out a full-page ad and run it herself. "I hope that light continues to shine, and by doing so may change RWA for the good, may remind those in leadership positions what the purpose was all those years ago," Roberts wrote in her blog post. "To support and advocate for romance writers. Not specific kinds of romance writers." She ended the post with a blanket apology for any offensive content she may have written throughout her career. Chuck Tingle has, uh, also weighed in.
The RWA has said it will be bringing in a law firm "to conduct an audit of the process and these events to provide a clear report of the facts." We await updates with bated and racially sensitive breath.
Update, January 3 at 12:04 p.m.: Milan, via an assistant, provided a statement to Vulture:
I was censured by my writer's organization for making comments on social media about the systemic racism of a publisher and that publisher's editors, after having received a service award from that writer's organization for spending four years tirelessly working to improve systemic racism within the industry.
The Ethics Committee, which was appointed for the purpose of hearing this dispute, was separate and distinct from the regular Ethics Committee; the matter was treated entirely differently as a procedural matter from the last time I was a party in an RWA Ethics dispute — earlier this year when I filed claim against Cristiane Serruya.
The current president, Damon Suede, has admitted that he was the RWA Board Liaison for the Ethics Committee in this matter, which is curious because as of October of 2019, the Ethics Committee did not have a Board Liaison according to the Policy and Procedure Manual.
This entire matter has been a massive breach of fiduciary duty, and I am heartbroken that an organization that I served for four years has decided to set itself on fire in a win for absolutely nobody.
This piece has been edited to clarify that the RWA privately informed Milan of her censure and to note that the eight members of the RWA board resigned prior to the RWA's statement on December 30. Changes have also been made to further specify which information came from statements from the RWA and to add detail about the ethics committee. A statement from Rachel Grant has also been included.