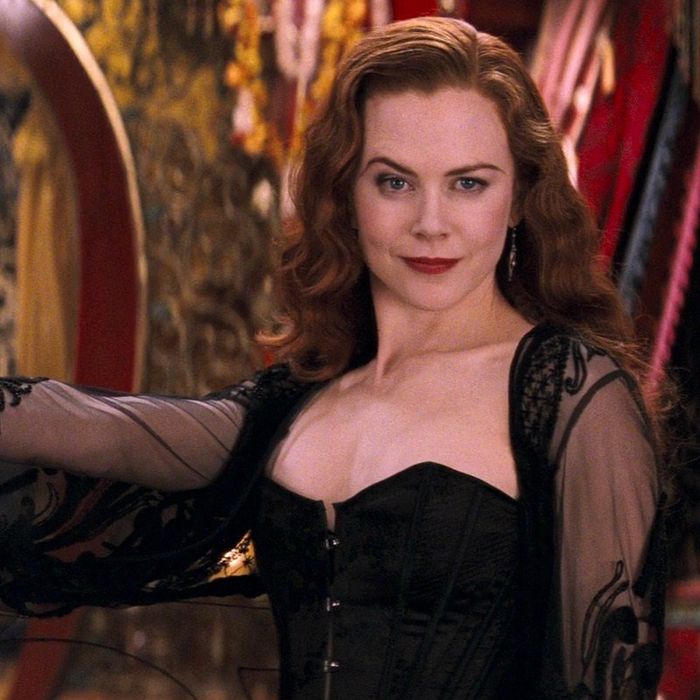 Our
last foray
into fantasy-casting alternative timelines for the Academy Awards got us thinking.
Photo: Courtesy Twentieth Century Fox
The 2002 race for Best Actress started out as Sissy Spacek's to lose. The 1980 Best Actress winner for Coal Miner's Daughter had been earning acclaim since January of 2001 for the Sundance Film Festival hit In the Bedroom. Backed by a Miramax Oscar campaign that had landed the film seven nominations, including Best Picture, Spacek's case looked strong. Doubly so after a win at the Golden Globes.
But building momentum as a late-breaking contender was Halle Berry for a little seen movie that sneaked into theaters at the very end of the year, Monster's Ball. Playing a grieving single mother, Berry's performance was full of big moments and high-intensity scenes, and it seemed like voters were noticing; she upset Spacek at the SAG Awards. She was also gathering heat for the potential history-making aspect of her win: She'd be the first black Best Actress victor ever (with Denzel Washington poised to win Best Actor, and the only previous black Best Actor winner, Sidney Poitier, set to receive an honorary Oscar, too).
Of course, with two neck-and-neck contenders splitting the traditionally stodgy voting body, conditions are always ripe for an insurgent third party. Enter Nicole Kidman, whose performance in the Best Picture–nominated Moulin Rouge was winning raves even from skeptics. Having emerged from her high-profile divorce from Tom Cruise, she was offering up some of the best acting in her career. In fact, she was campaigning for two lead roles this year: Moulin Rouge and the terrifically creepy The Others. For the bulk of her relationship with Cruise, Kidman was seen very much as a girlfriend or wife first and an actress second. Her critical breakthrough came with 1995's To Die For (she won a Golden Globe, but received no Oscar nomination), and there was more than gossip behind the idea that Eyes Wide Shut could nab her that first Oscar nod.
But Stanley Kubrick's death — and a media frenzy around Cruise and Kidman's nudity and sex scenes — overshadowed any ensuing Academy talk. Come 2002, after avoiding splitting her own votes in the nomination phase, Kidman seemingly settled into a comfortable third-place position in the Best Actress race with Moulin Rouge. But she was certainly popular enough to capitalize on a split-vote scenario between Spacek and Berry. What if the breeze blew just slightly different in Hollywood that season?
Our last foray into fantasy-casting alternative timelines for the Academy Awards got us thinking. Here's what you might expect from the mirror universe where Kidman won the Oscar in 2002:
1. Nicole Kidman wins Best Actress for her performance in Moulin Rouge, presented by the previous year's Best Actor winner Russell Crowe, Nicole's good friend and fellow Aussie. Meanwhile, Halle Berry's historic Best Actress win for Monster's Ball never happens, and the focus on the fact that the Academy has never awarded a black woman in this category becomes even more intense.
2. With Kidman having just won her Oscar, the 2003 Best Actress race goes to Renée Zellweger for Chicago. The urgency to award Kidman two years in a row isn't there, so the awards priorities shift. Kidman campaigns for her role in The Hours in Supporting, and Meryl Streep gets the benefit of the film's sole lead-actress push. Both are nominated (Julianne Moore is not). Meanwhile, Renée Zellweger's SAG win for Chicago proves to be a good omen, and she takes home Best Actress (with Catherine Zeta-Jones still triumphing, too), proving that alternative Oscar timelines really do favor Actress/Supporting Actress winners from the same film.
3. With Zellweger having just won her Oscar, the 2003 Best Supporting Race goes to Keisha Castle-Hughes. After campaigning all season (fraudulently, but still) as a supporting actress, Whale Rider star Keisha Castle-Hughes was surprisingly nominated in lead actress come nomination time. In this alternate timeline, though, Renée Zellweger doesn't have two years' worth of Oscar momentum making her Cold Mountain win an inevitability. Instead, the backlash hits, and the reviews for her are savage. She's never a factor in Best Supporting Actress, and with a vacuum in the category, Newmarket Films campaigns ceaselessly for Castle-Hughes, and she takes it all the way to the podium.
4. Beyoncé Knowles wins a Golden Globe (and gets an Oscar nomination) for Dreamgirls. The temperature around the Oscars is heated, what with audiences realizing once again that we're long overdue for some kind of forward movement when it comes to recognizing performances from black actresses. Dreamgirls becomes a contender not just for Jennifer Hudson in Supporting Actress but for the film's female lead, one Beyoncé Knowles. Bey storms past Meryl Streep's The Devil Wears Prada performance to take the Golden Globe for Best Actress in a Musical/Comedy. A couple weeks later, Beyoncé gets her first nomination as Best Actress in a leading role, and she's the heavy favorite to make history and win Best Actress.
5. Helen Mirren (The Queen) upsets Beyoncé for 2006 Best Actress. Goddamn it, Oscars! Never underestimate the Academy's fondness for British monarchs or Helen Mirren. Okay, so at this point everybody just goes completely bananas. The Beyhive is incensed. There are dozens upon dozens of editorials. I won't even get into what Kanye West does.
6. Oscar spends the next decade making it up to the Beyhive. Having been burned by the Oscars race, Bey pivots hard back to her music, but at every turn, attempts are made to get her to write a song for a movie. At the last minute, she's brought on to write additional lyrics for the breakout song from a Best Picture contender and also sing lead vocals, bumping out the previously lined-up vocalist, Nicole Scherzinger. So when "Jai Ho" wins Best Original Song at the 2008 Oscars, Beyoncé joins A.R. Rahman onstage and accepts her first Oscar.
Her second Oscar comes when she (and not Sam Smith) is asked to sing the Bond theme for Spectre, and after a thrilling Oscar campaign against Lady Gaga's "Til It Happens to You," Bey triumphs yet again. However, the Best Actress front remains noticeably white.
7. Halle Berry emerges with a 2010 indie that catches on and wins Best Actress for Frankie & Alice. Stick with me on this! Nearly a decade after her unforgettable Oscars snub, Halle Berry takes the lead role on another small indie that sneaks into theaters at the end of the year, this time playing a stripper with dissociative identity disorder. In our timeline, Frankie & Alice got a qualifying theatrical run and was nominated for a 2010 Golden Globe, but then never got properly released and sat on a shelf until 2014. In this timeline, however, Berry once again amasses the kind of momentum she did for Monster's Ball, and Frankie & Alice gets a proper release. Berry rides the wave all the way to the Academy Awards and bests an all-time-great Best Actress field, including Natalie Portman in Black Swan, to take the Oscar. This time, her hyperventilating acceptance speech includes Beyoncé's name.
8. Natalie Portman wins Best Actress for 2016's Jackie. That Black Swan snub gives Portman crazy "She's overdue!" energy going into the Best Actress race, and while Portman's performance was polarizing and Jackie had its detractors, the narrative is just way too strong for Emma Stone's performance in La La Land to compete.
9. The La La Land/Moonlight fake-out in Best Picture never happens. As you'll recall, the reason Faye Dunaway announced La La Land incorrectly as the Best Picture winner was that she and Warren Beatty were handed a duplicate envelope for Best Actress. Faye saw La La Land on the card, read it, and it was Oscar infamy from there. In this timeline, Portman wins for Jackie, which wasn't even a Best Picture nominee. This time, both Warren and Faye look askance when their presentation turn arrives, and they demand to speak to a producer. After an awkward and seemingly endless delay, where time most certainly stood still for Barry Jenkins, Damien Chazelle, and a whole lot of people, the correct envelope is found, and Moonlight is declared the winner.
10. Emma Stone wins Best Actress for 2018's The Favourite. Having lost Best Actress for her La La Land performance, Stone entered the 2018 Oscars race with her third nomination in five years. And since her "overdue" momentum was building, Fox Searchlight saw her as their strongest contender for Best Actress (it helps that Stone's character actually is the most central of its three main actresses). In a head-to-head with Glenn Close, the latter doesn't stand a chance, and Stone sweeps the Globes, SAG, and heads right up to the Oscar stage with ease. Meanwhile, Olivia Colman is nominated in Best Supporting Actress alongside Rachel Weisz, and they split The Favourite's votes between them, never really challenging Regina King, who still wins her Oscar. (Olivia still gets to star in The Crown, though.)
That's quite the mirror universe.