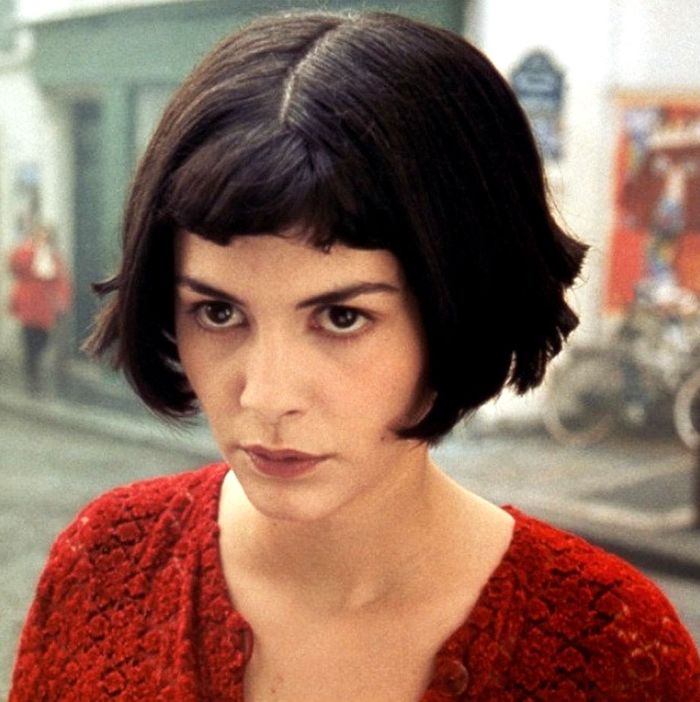 2002: The year the
Gosford Park
screenplay bested
Amélie
at the Oscars.
Photo: Miramax
It would be an unprecedented delight if, come Oscar Sunday, Parasite bested its Best Picture competition and became the first foreign-language film to triumph in the category. Its chances of doing so are fodder for a different article, however. Here, I'd like to entertain a similarly historic possibility: Parasite's odds of conquering the Best Original Screenplay field.
For a time, the Original Screenplay category was a remarkably international Oscar category. In 1946, the French WWII drama Marie-Louise became the award's first foreign-language nominee (and winner), which kicked off a decades-long streak. Through 1988, there were 42 nominations for non-English scripts, including multiple years that saw two or even three international films making the cut. (During that time, the Academy of Motion Picture Arts and Sciences also recognized seven foreign-language nominees in Best Story, an additional writing category that was discontinued in 1956.) Only four of these Original Screenplay nominees actually won the Oscar — Marie-Louise, The Red Balloon (1957), Divorce Italian Style (1963), and A Man and a Woman (1967) — but throughout this period, the Academy regularly announced it had room in its good graces for an internationally diverse array of writers.
Until it didn't. It's hard to say why, but beginning in 1989, the Academy failed to recognize a single non-English original screenplay for six consecutive years, despite movies like Women on the Verge of a Nervous Breakdown, Cinema Paradiso, and The Wedding Banquet debuting at the same time. (Now's a good time to mention that Best Adapted Screenplay has always focused on English films. No foreign-language script has ever won in that category, and only 20 have ever been nominated. And that's if you stretch to include this year's The Two Popes, which features multiple scenes in Spanish and lets Anthony Hopkins mutter Latin phrases while he shuffles around in his cute red shoes.)
Other languages made it back into the Original Screenplay race in the 1994–1995 awards season, but since then, only 13 such scripts have been nominated, including Parasite. That's 13 screenplays since 1989, after 15 were nominated in the 1960s alone. Here's a look at the dozen scripts that made the cut between 1995 and 2019 (including the single film of the era to earn the category's Oscar), and how they managed to break through Oscar's unwelcome glass ceiling.
1995
Three Colors: Red (Trois couleurs: Rouge)
Nominated screenplay by Krzysztof Kieślowski & Krzysztof Piesiewicz
Remember last year, when Polish filmmaker Pawel Pawlikowski got that surprise directing nomination for Cold War? In some ways, the door was opened by his countryman Krzysztof Kieślowski, who got a directing nod and shared a screenplay nomination with Krzysztof Piesiewicz for Red, the final film in a trilogy inspired by the French motto — "liberté, égalité, fraternité — and named after the colors of the French flag. Red puts a poetic spin on fraternité, following the random circumstances that connect its major characters. As the crowning achievement in a well-respected series, it likely felt impossible to ignore.
Who won that year? Pulp Fiction, by Quentin Tarantino.
1999
Life Is Beautiful (La Vita è Bella)
Nominated screenplay by Roberto Benigni & Vincenzo Cerami
One could compare this movie with 2019's Jojo Rabbit — both examine the Holocaust in a comedic context, although the respective tone of each film's humor differs. The specter of Roberto Benigni's clowning Best Actor acceptance speech will forever haunt our nightmares, but it could've been worse. If he'd actually won for the screenplay he co-wrote with Vincenzo Cerami, he'd surely have tried to do a bit with Steve Martin and Goldie Hawn, who presented the award that year.
Who won that year? Shakespeare in Love, by Marc Norman and Tom Stoppard.
2002
Amélie
Nominated screenplay by Jean-Pierre Jeunet & Guillaume Laurant
Amélie became an art-house sensation in 2001, centered on a heroine who seemingly sees whimsy in everything and everyone. In the Oscar season immediately after 9/11, the movie's faith in humanity was especially welcome.
Who won that year? Gosford Park, by Julian Fellowes.
2003
Talk to Her (Hable con Ella)
Nominated screenplay by Pedro Almodóvar
In retrospect, this was a major year. First, Pedro Almodóvar actually won the Oscar for writing Talk to Her, making his film the fifth foreign-language victor in this category and the first since A Man and a Woman in 1966. He also was nominated for Best Director, indicating just how much the Academy loved this story about two men who become friends as they watch over two women in comas at the same hospital.
Y Tu Mamá También
Nominated screenplay by Alfonso & Carlos Cuarón
Meanwhile, Y Tu Mamá También brought the first nomination for Alfonso Cuarón, who wrote the erotic road-trip movie with his brother, Carlos. This was just a preview of his impending Oscar dominance (more on that later), and it was a signal of his daring.
Who won that year? Talk to Her, by Pedro Almodóvar.
2004
The Barbarian Invasions (Les Invasions Barbares)
Nominated screenplay by Denys Arcand
The lack of obvious logic makes awards season exciting. French Canadian filmmaker Denys Arcand had been working for decades when this satirical sex comedy about a womanizing professor with cancer suddenly pushed him to a new level. It won the Oscar for Foreign Language Film, took home two prizes at Cannes, and cleaned up at the César Awards, yet Arcand never made another project with this kind of impact. For whatever reason, The Barbarian Invasions is the one the world embraced.
Who won that year? Lost in Translation, by Sofia Coppola.
2007
Babel
Nominated screenplay by Guillermo Arriaga
Three foreign-language scripts on a single ballot! You'd think it was 1963! Instead, it was an anomalous year when diversity ruled in almost every category. (There were even eight acting nominations for people of color. 2020, unfortunately, could never.) For one thing, the Academy couldn't resist Alejandro González Iñárritu, Alfonso Cuarón, and Guillermo del Toro, who all released movies that year. Cuarón got nominated for the English-language Children of Men, but Iñárritu made Babel, with a Guillermo Arriaga script that uses multiple languages to tell interlinked stories about global tragedy and earned the writer a Best Original Screenplay nod.
Pan's Labyrinth
Nominated screenplay by Guillermo del Toro
That same year, del Toro made Pan's Labyrinth, a nightmare fable about a young girl enduring the Spanish Civil War that earned him an Original Screenplay nomination, too. Toss in Penélope Cruz getting recognized for Almodóvar's Volver, and you get a historic showing for Spanish-speaking filmmakers this year. (On nomination day, nobody was happier about this than Salma Hayek.)
Letters From Iwo Jima
Nominated screenplay by Iris Yamashita; story by Paul Haggis and Yamashita
Meanwhile, Clint Eastwood ran the table with Letters From Iwo Jima, one of two films he released that year (along with Flags of Our Fathers) about the the historic WWII battle. This one was told from the perspective of the Japanese soldiers and, along with Picture and Director, it was nominated for its Japanese-language screenplay. The script was co-credited to Paul Haggis and Iris Yamashita, who was the only female writer nominated in either category that year.
Who won that year? Little Miss Sunshine, by Michael Arndt.
2012
A Separation
Nominated screenplay by Asghar Farhadi
Asghar Farhadi's Persian-language drama — about a middle-class family navigating divorce, aging, and its own economic biases — was the first Iranian Oscar winner for Foreign Language Film. (His follow-up The Salesman was the second.) This screenplay nod ended another long drought for foreign-language scripts, which started immediately after the trifecta of 2006.
Who won that year? Midnight in Paris, by Woody Allen.
2013
Amour
Nominated screenplay by Michael Haneke
Considering he made two versions of the sadistic Funny Games, it was a surprise when Michael Haneke delivered a film as humane as Amour. The movie still has plenty of dark moments as it tracks the twilight years of Georges and Anne, a married couple whose lives are upended when Anne has a stroke. But it's a rueful, moving kind of darkness. The Academy loved it: Along with the screenplay nod, it got tapped for Best Director and Best Picture and, at 85 years old, Emmanuelle Riva became the oldest-ever nominee for Best Actress.
Who won that year? Django Unchained, by Quentin Tarantino.
2019
Roma
Nominated screenplay by Alfonso Cuarón
For most of the season, Alfonso Cuarón's autobiographical passion project about his childhood seemed like it would be the first foreign-language film to win Best Picture. When it lost the screenplay award to Green Book, however, you could feel the big prize slipping away. Still, the movie did manage 10 nominations and three wins, which has got to make the Parasite team breathe a little easier.
Who won that year? Green Book, by Nick Vallelonga, Brian Currie and Peter Farrelly.