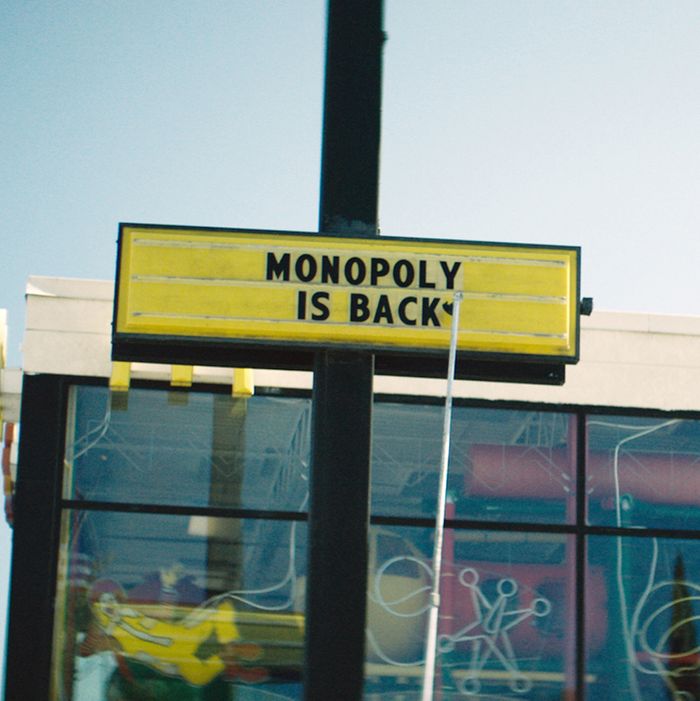 It started with a Post-it note that had three words scrawled on it, followed by a question mark: "McDonald's Monopoly Fraud?"
Not long after Doug Mathews, a young FBI agent in Jacksonville, Florida, snatched that Post-it off a senior agent's desk, an investigation began that would eventually uncover years of deceit and the theft of millions of dollars from one of the most well-known corporate entities in the world. The story behind that investigation is the basis for McMillions, an extremely entertaining six-part docuseries that debuts February 3 on HBO. Like the best true crime, the central narrative of McMillions takes some surprising detours and delivers plenty of "you've gotta be kidding me" details. It's also an account that functions the same way a glass prism reflects the light: Tilt it a certain way and the colors could start to look different.
You may remember that in 2001, arrests were made in connection with a scheme to rig the McDonald's Monopoly promotion, a contest that enabled customers to collect game pieces and win various prizes, including menu items, cars, and as much as $1 million. If that's all you remember before you start watching McMillions, so much the better. The series is much more absorbing if you're hearing all this information for what either feels like the first time or actually is the first time.
Without divulging too much — I've seen only the first three episodes provided for review — I can say after Mathews gets his hands on that Post-it, he gets tipped off that three of the recent $1 million Monopoly winners are related and may be connected to a man known as Uncle Jerry. Once FBI agents start to gather more intel and launch an initial undercover operation, it becomes clear that this scam is complicated — so complicated that it will involve more than one person named Jerry, the Mafia, misbegotten Dodge Vipers, strip clubs, lies, more lies, and some people getting rich while others get ripped off. And when it's all over, it seems unlikely that the ringleaders will [said in Dateline's Keith Morrison voice] draw any "get out of jail free" cards.
Directors James Lee Hernandez and Brian Lazarte deftly blend hazy reenactments with actual footage obtained during the investigation and interviews with many of the people who either worked the case or got caught up in it. The tone fluctuates between tense — the recounting of the first undercover op, spearheaded by an anxious Mathews, crackles with the energy of a great heist flick — and moments of wry, Coen brothers–esque comedy. Actually, if there's any filmmaker that McMillions conjures, it's Steven Soderbergh. The way Hernandez and Lazarte shoot and pace certain scenes, you can instantly imagine them in a Soderbergh-directed feature crafted in the vein of Logan Lucky or The Informant! (Actually, a feature film about the fraud case has already been optioned by Matt Damon and Ben Affleck, with Affleck, at least at one point, poised to direct.)
McMillions is filled with characters with a capital C, the kind who can recall specific decisions and moments with brutally funny frankness. "My husband kept picking Italians on the East Coast," says Robin Colombo, the ex-wife of a pivotal figure in the scam who decided whom some of the fake winners would be. "He couldn't have been stupider."
But the biggest character in McMillions may be Mathews, an affable guy with a southern twang who seems more like a real-estate agent or a salesman than a G-man. Mathews, who frequently chuckles like a dude kicking back at a Sunday barbecue, admits that, as a young agent, he was always itching to do something exciting, or, as he puts it, something that would move the dial on his "funmeter." The Monopoly case certainly granted him that wish.
But McMillions also shows how the case turned into a nightmare for some people who were seduced by the prospect of free money and ended up unwittingly walking into stressful, potentially dangerous situations. The folks at McDonald's may have gotten hoodwinked and robbed of massive amounts of money, which obviously is wrong. But if told from another point of view, McMillions can be viewed as a story about some Americans who wanted to provide more for their families and maybe didn't feel that bad, at first, about taking a cut from a Fortune 500 fast-food chain that feeds junk to the masses.
I'll be interested to see if McMillions does more to explore that angle in its last three episodes. For now, the first three chapters in this epic saga of burgers and lies definitely have my attention. Sure, if you want, you can even say they've stolen it.