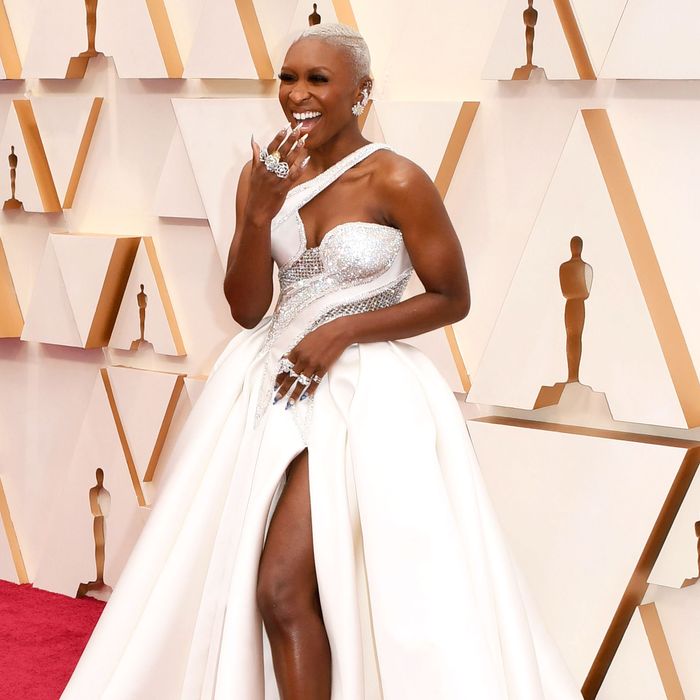 Best Actress nominee Cynthia Erivo.
Photo: Getty Images.
Tonight are the 92nd Academy Awards at the Dolby Theater in Los Angeles, and even though the gems were neither cut nor nominated, they will be adorning and bejeweling the celebrities on the red carpet. You won't be able to watch Jerry from Cheer's red-carpet mat-talking until the next episode of Ellen, but you can personally scroll through all of the red-carpet looks and yell words of affirmation at everyone from teeny-tiny awards-season fixture Julia Butters to Billie Eilish, who will be performing at the ceremony. So scroll on, and savor these precious few moments before you lose your Oscar pool.