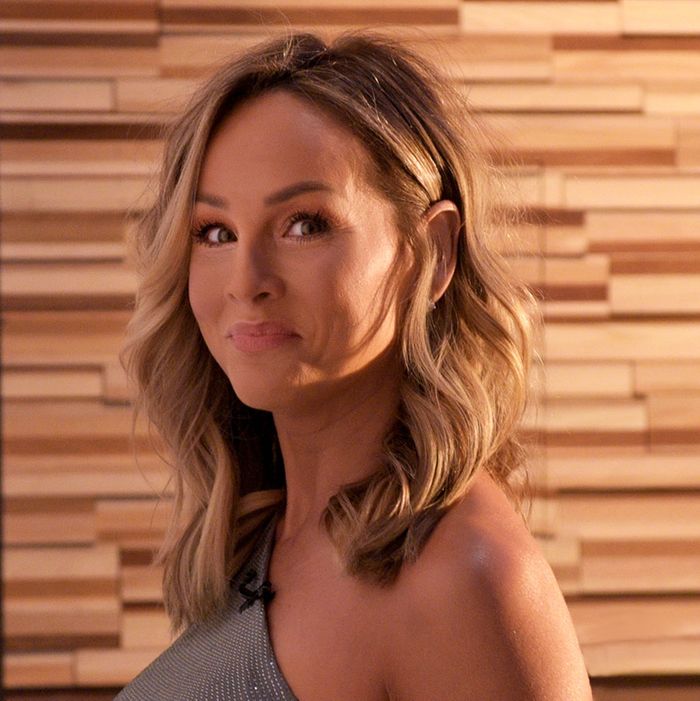 Crawley is a hairstylist from Sacramento.
Photo: Paula Lobo/ABC
For the 16th season of The Bachelorette, the show dared to look forward, numerically and spiritually, and ask: What if our new lead wasn't hocking hair gummies and beauty-subscriptions boxes on Instagram? What if she is actually a mature, career-orientated woman who possesses the wisdom to know that she doesn't want a husband who's a noted scam artist? Enter Clare Crawley, who, as a 38-year-old hairstylist in Sacramento, California, is a veteran of Bachelor Nation — and one who's not going to give in to the bullshit of unworthy men if they piss her off.
Following Crawley's promising Good Morning America debut yesterday, Vulture wanted to learn more about her life and personality outside the constraints of the franchise. That meant we immediately jumped into the review-hub abyss where businesses and consumers attempt to coexist. Yes, we checked out her salon on Yelp.
Crawley works as a full-time hairstylist at DeFacto Salon in Sacramento, where she specializes in just about every trendy style for cuts and color. (Balayage alert.) According to this reviewer, she possesses magical powers, which we already knew from her history of talking to raccoons:
I can't say enough good things about Clare. One, she is a hair magician! My hair looks fabulous after I see her. Two, she is so sweet and kind and so easy to talk to. My hair looks amazing every time!
This other reviewer vouched for Crawley's kindness and financial generosity, which is very nice, given that those ABC overlords won't grant her access to her bank accounts for months while 30 handsome men vie for her attention:
You can't go wrong with Clare. She's my girl. Love what she does to my hair and love hanging out and chatting with her. She's bubbly and friendly and magic with color. Most recently, she did my color for free because she didn't like how it turned out. Turns out, I'm fine with it because I'm just glad it doesn't look grey. Thanks, girl! Clare also cuts my husband's hair and sometimes my kids' hair, as well. Our family loves Clare!
Crawley is clearly gifted at what she does, but she's also down to earth, as we saw that time she ditched a Jacuzzi date with a German to take a luxurious bath instead:
I cannot say enough good things about her as a hair stylist. She also just happens to be one of the most down to earth people ever. I felt instantly comfortable with her and felt an immediate trust in her. She's truly gifted at what she does, and her warm and engaging personality just took it over the top.
She literally cuts unnecessary weight out of people's lives, like alleged soccer stars who only know the words "okay" and "uh-huh":
Clare is amazing! She's been doing my hair for years and I always love the results! I've had many hairstyles. From an A-line short cut to now having mid-back long hair. I definitely recommend her!
Yeah, it's safe to say Crawley is styling for the right reasons:
Clare is a doll! She first sat down with me to discuss what I wanted (which I clearly didn't know) and gave me suggestions as to what would look good with my complexion. My goal was deep color with red undertones and she got it perfect! She also suggested a cut, but was not pushy about it. She added layers to my boring hair and gave it life again! I loved chatting with her. She is so funny and goofy and sweet. She did an amazing job on my hair! I'm so excited to go back!
We look forward to at least six contestants arriving at the Bachelor Mansion with jokes (or, ugh, costumes) relating to cutting shears.