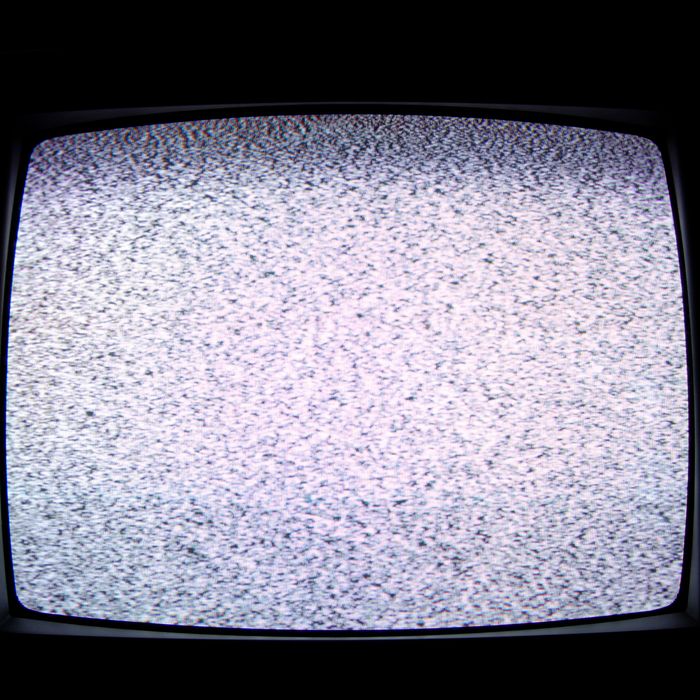 Photo: Martin Lladó/Getty Images
This article was featured in One Great Story, New York's reading recommendation newsletter. Sign up here to get it nightly.
The entire TV business has come to a halt because of the coronavirus pandemic, and nobody has the slightest notion when or how it will start up again. (See also: the rest of America.) But before the people who run linear TV networks and streaming services start dealing with the very real and very serious implications of closing down the industry, their first task at hand is figuring out how to adjust their programming to match a viewing landscape dramatically different than even just one week ago.
So far, not much has changed in TV, save for most talk shows going on hiatus and a lot more news programming. That's a good thing, since preserving a sense of normalcy matters in unsettled times. Soon, however, networks will use up their backlog of most original scripted series. Shows that were set to premiere in coming weeks, like FX's Fargo, will get pushed for various reasons, while others already airing this season simply won't return. And as virus-related news becomes ever more grim, while more Americans inevitably are forced to shelter in place, sticking with reruns or long-planned streaming premieres will seem inadequate. TV, be it streaming or linear, can do much more to help the country get through this crisis. Here are five proposals for what could come next:
Reinvent the TV schedule
Tens of millions of Americans are now effectively shut-ins, some working from home and others unemployed. And while not everyone is going to want to watch more TV or stream Prime Video, the potential audience for video entertainment is about to skyrocket. (There's evidence it already has, with anecdotal data streaming usage is surging and concrete evidence folks are watching much more linear TV.) Platforms should meet the moment by coming up with new kinds of programming, and better ways of curating the already abundant options in this era of Too Much TV.
We've already seen some networks and streamers step up. Hulu last week moved up the streaming premiere of its new Pete Davidson feature, Big Time Adolescence, to coincide with its theatrical release, while Disney+ dropped Frozen II more than a month earlier than planned. Over at ABC, the network smartly moved Nightline back to 11:35 p.m. (where it lived for decades) and turned it into a single-topic broadcast focused on coronavirus updates. It also replaced the third hour of GMA, normally devoted to the softest of news, and refashioned it as a service-oriented show called Pandemic: What You Need to Know. 
Linear networks should follow ABC's move, figuring out ways to educate and inform audiences outside their normal news broadcasts, and using talent (maybe even celebs) to convey important messages. The TV business has already unveiled a major PSA campaign — this is good! — but it can do much more. I love that ESPN is bringing back the Ocho in the absence of most new live sports. And Hallmark Channel's decision to schedule a Christmas movie marathon in March is as delightful as it is obvious.
But there's more that could be done. CNN, for example, should ditch the true-crime reruns on HLN — a network whose name was once Headline News — and turn it into a destination for additional coronavirus coverage, perhaps with regional and local updates. Ad-supported streamers such as Pluto and Stirr should launch new channels devoted to comfort food fare. WarnerMedia should find a way to launch a temporary free version of Turner Classic Movies so that seniors trapped at home who can't afford cable have a way to watch classic films for free.
Don't forget about the children
Parents who suddenly find themselves serving as teachers could also benefit from a couple hours a day of educational programming geared to kids of all ages. PBS would be the most logical home for such an effort, and indeed, Variety reports that local public broadcasters in Los Angeles have already launched a significant at-home learning initiative. But commercial broadcast networks could help promote such efforts with on-air advertisements and maybe even production support. Streamers should play a part, too: Replays of any PBS-produced educational programming could be added to all the major commercial platforms (Netflix, Hulu, Prime Video), as well as free streamers such as Pluto and the Roku Channel. This is not a time to worry about blurring brand identities. (By the way, this would be a great time for HBO to make this seasons episodes of Sesame Street available to PBS stations — or even put them on YouTube — rather than keeping them in the network's window of exclusivity until next fall.)
Obviously making any new TV will be difficult right now, given social-distancing protocol. But if TV news can still be produced, there's probably a way to do some national teach-ins. (Shout-out to The Weather Channel, which has just started airing hourly science lessons for kids to help out parents.) Obviously, none of this is to suggest networks should start ditching most of their soap operas, game shows, and popular primetime entertainment shows with coronavirus content. People need distractions and entertainment more than ever; preserving as much of a sense of normalcy on TV is a good thing.
Encourage shared viewing as much as possible
The rise of streaming has made watching TV a far more personalized experience: There are no timeslots on Netflix, and only the biggest of shows — Stranger Things, perhaps this month's Love Island finale — result in the sense that we're all streaming the same show within a two- or three-day period. That's not going to suddenly change in the coronavirus era, since most viewers will probably still prefer to design their own viewing schedules. But I do think streamers could get creative in how they curate their libraries, using social media and packaging to create communal viewing events.
Maybe Hulu picks six episodes of The Golden Girls with a loose theme (say, Blanche's Worst Dates), puts them together in a playlist that drops Saturday night, and has someone such as Leslie Jones livetweet each half-hour. Netflix could have Ava Duvernay, Ryan Murphy, or Shonda Rhimes do a YouTube livestream during a mini-binge of their favorite moves or episodes on the service. Or it could do what its own social media exec Jasmyn Lawson did Wednesday: She suggested folks all watch the service's Beyoncé special, Homecoming, at the same time (#HOMEcoming) and instantly turned the nearly year-old special into an event all over again. It seems clear streamers could use their huge platforms to make such events bigger, even global, during a time when folks need to pull together.
Linear networks, of course, have never gotten out of the co-viewing business, and shows such as The Masked Singer and American Idol might become even more popular in coming weeks as the supply of scripted originals begins to dwindle. But this is a time for traditional broadcast and cable channels to get creative about programming stunts, too. Instead of just relying on reruns of existing programs, networks should dig into their libraries and figure out what older fare might make sense to repackage. And I continue to think networks shouldn't be averse to temporarily bringing back some of their best-loved shows from the '70s, '80s, and '90s on a limited basis, even if doing so would require tweaks to existing syndication deals. Who wouldn't want to see Cheers back on TV every Thursday right about now?
Get aggressive in attracting (and keeping) streaming subscribers
The early conventional wisdom about coronavirus and the streaming business is that, in the short term, it should be a major boon: At-home audiences no longer buying movie tickets, drinking in bars, or seeing live shows will want as many streaming options as possible to help fight boredom. Nielsen this week put out a study suggesting video consumption could soar as much as 60 percent in coming months. But it's now becoming clear that the worldwide economy is crashing into a major recession. A Netflix subscription is certainly cheaper than a cable bill, so plenty of consumers will likely speed up a decision to cut the cord.
But if this gets really bad, a not insignificant portion of the populace will start doing streaming triage, deciding which streamers (if any) they really need. The platforms should react by making their subscriptions more affordable — particularly the ones which have yet to launch, such as HBO Max and Peacock.
I could be completely wrong on the business logic of this idea. Former Amazon Studios exec and venture capitalist Matthew Ball this week tweeted that the mass migration to the great indoors should help new streamers in particular. "COVID-19 will give every new, nascent, and yet-to-launch OTT video service a much stronger shot at success," he wrote. "They will still need to 'earn' long-term subscribers, but content sampling and free trials will be enormously higher …"
And certainly, Disney+ is incredibly affordable at just $6 per month, a sum parents in need of an electronic babysitter might be even more inclined to shell out now. But HBO Max, while free to millions in the AT&T ecosystem, will cost $15 per month when it debuts in May, a steep price in a time of economic pain. It could make sense, in this environment, for HBO Max to think big in terms of free trials and offer the service free for two or three months, rather than the standard seven or 30 days. It would also be great PR: AT&T offering Americans high-quality content — including Sesame Street for the kids — at no cost during a time of national crisis. (The much smaller, and cheaper, Quibi is already offering a 90-day free trial to folks who sign up before its April 6 launch.)
And what about Netflix? As the big dog in the streaming race, maybe it'll do just fine during the next few months, or even see slowing domestic subscriptions speed up in the coming week. But if the company starts seeing any signs it's losing significant numbers of members, proactively cutting its subscription price in half for a couple months would win enormous goodwill and tempt those who canceled because of tight money supply to sign up again. If the traditional cable bundle starts collapsing even more quickly in coming months — and the lack of professional sports on cable could be the thing that gets many older consumers to finally ditch the cord — it will be in every established streamer's best interest to make streaming subscriptions more attractive than ever.
Add Friends to HBO … right now!
The beloved sitcom is currently on a streaming break, having left Netflix on January 1 and not scheduled to return until the launch of HBO Max in May. But imagine the great PR (not to mention consumer goodwill) WarnerMedia would get were it to put all episodes of Friends on HBO's current direct to consumer offering HBO Now, rather than waiting for the new platform to arrive in two months. Assuming there are no technical or contractual barriers involved, such a move would serve as incredible marketing for HBO Max: Each episode could be preceded by a message letting audiences know the show was moving to Max or include promos for what else will be on the service. It might also help HBO keep (or even attract) subscribers during a time when some consumers will be looking to cut costs. To be clear, I've heard zero rumblings that anyone inside WarnerMedia is considering such a plan, and perhaps legal restrictions — HBO Max made the deal for Friends, not HBO — makes the idea completely ludicrous. But having the Central Perk gang back on streaming would be a nice ray of light in a suddenly very dark world.
We're committed to keeping our readers informed.
We've removed our paywall from essential coronavirus news stories. Become a subscriber to support our journalists. Subscribe now.