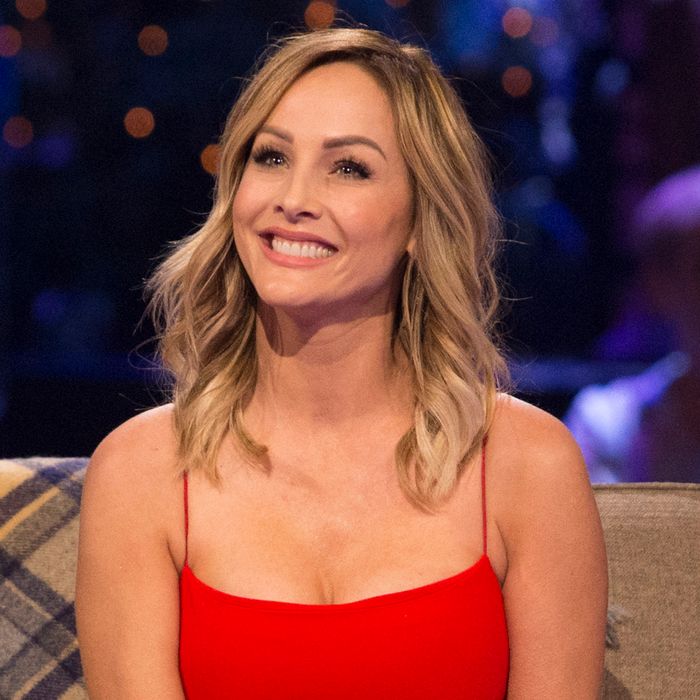 Photo: Paul Hebert/Walt Disney Television via Getty Images
With the crop of Peter Weber's Bachelor women primarily fitting the mundane "aspiring Instagram influencer" demographic, the franchise has chosen to look back in order to revitalize its new era of Bachelorettes.
Clare Crawley, a 38-year-old hairstylist from Sacramento, California, has been officially crowned the 16th lead of ABC's The Bachelorette. The unveiling, which came after a week of heavy speculation and theorizing from viewers, occurred Monday morning on Good Morning America. Mirroring the scenario when Arie Luyendyk Jr. was chosen as the new Bachelor after several seasons away from the franchise, this is the first time in years that a Bachelorette didn't immediately arrive from her previous Bachelor season.
For those unfamiliar with Crawley, she's had a pretty consistent presence within Bachelor Nation ever since making her debut in 2014. She first appeared on Juan Pablo Galavis's misogynistic train wreck of a Bachelor season, where she placed as the runner-up. Her scorched-earth speech upon being unceremoniously dumped by Galavis has become one of the most defining moments in the franchise's history. "I thought I knew what kind of man you were," she told him. "What you just made me go through, I'd never want my children having a father like you."
Crawley would go on to appear in three other Bachelor Nation shows: the first and second seasons of Bachelor in Paradise, in the summers of 2014 and 2015, respectively; and the one-off Bachelor Winter Games in 2018. While her time in Paradise was plagued by early departures ⁠— prompting her, when she went home the second time, to declare she was retiring from the franchise ⁠— she decided to appear on Winter Games to try to find love with "Bachelors from around the world." The season finale culminated with Crawley getting engaged to French-Canadian cutie Benoit Beauséjour-Savard. However, they had a "respectful" split several months later.
Unlike the recent flux of Bachelor Nation women who commonly pursue a full-time influencer lifestyle after their screen time ends, Crawley has maintained a relatively quiet life in Sacramento. (There's still an occasional #sponcon on her Instagram page, obviously.) In addition to her hairstyling career, she's an outdoorsy type who enjoys hiking, water sports, and yoga.
Congrats to Crawley, but also congrats to us, as we didn't have the mental capacity to handle another 20-something lead with a loosely defined job.