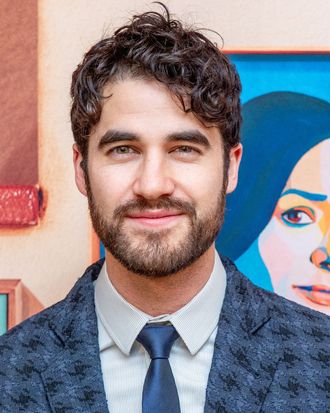 Photo: Roy Rochlin/Getty Images
He's supposed to be doing David Mamet's American Buffalo on Broadway. Here's how he's keeping himself occupied instead.
As soon as we got the shutdown, I made my way home to L.A. to be with my wife, Mia Swier. My whole thing during this time has been "I have to be doing each of these every day: learning stuff, making stuff, or cleaning stuff." And if I'm not doing any of those things, I've got to be either playing or working out.
1. I'm also still rehearsing this play. Me, Sam Rockwell, and Laurence Fishburne FaceTime regularly. We do line-throughs, and we talk about the play with our director. We're still full steam ahead in case things come back. There's a lot of actual deadlines. I'm still in postproduction for my show for Quibi.
2. I've been keeping up-to-date on my Japanese. I've been doing about half an hour of Japanese every day.
3. I've ordered LEGO sets, and I'm building LEGOs for the first time in — God knows — like over 20 years.
4. I stopped playing video games a long time ago, but I ordered a Nintendo Switch. Which I only justified with the social aspect of being able to play with old friends of mine who wanted to play some Mario Kart.
5. I've been back on my drums because I haven't tried to get better at a lot of my instruments since I was a teenager. Shout-out to Drum Beats Online.
6. The first few days of quarantine, we did a different Mel Brooks movie every night. My wife had never seen Spaceballs. Also, she'd never seen Raiders of the Lost Ark.
7. I'm knee-deep in Tiger King and Derry Girls. God bless those girls. Love them. I've been needing to check it out forever, but I never got to do it until now.
*A version of this article appears in the March 30, 2020, issue of New York Magazine. Subscribe Now!