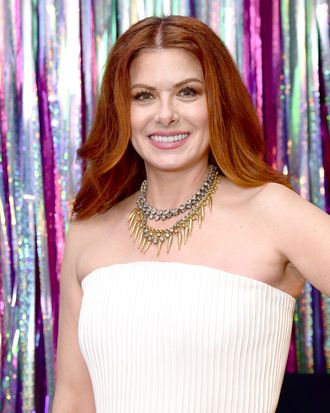 Photo: Aurora Rose/Patrick McMullan via Getty Images
What the star of Birthday Candles, which was scheduled to start previews April 2, is doing since she's not onstage.
I'm staying in my apartment in Manhattan with my son and my dog, Henry. We were originally told we would be coming back with Birthday Candles in April, but then things got more dire. I was very anxious about the play being canceled. Now I know the play will happen in the fall, fingers crossed.
1. I have been keeping up with my singing lessons from Liz Caplan, the Broadway vocal coach, over FaceTime. She helped me when I had a solo to sing in the remake of Dirty Dancing, and I've always wanted to continue. We're looking at some Ella Fitzgerald to work on, some standards and classics. That has been helping with anxiety.
2. I was walking Henry in Central Park every day and had no problem keeping six feet apart. But when the temperature got up, there were a lot more people, so I stopped doing that.
3. My son and I have played lots of board games. Luckily, his school is setting up his classes via Zoom starting April 1, so it will be just a normal school day.
4. We watched Sherlock, which I'd never seen before. I had to look at Love Is Blind because I kept reading about it. I just saw the making-of-Company documentary — that's a great one. We watched Chernobyl, which was extraordinary but probably not the right thing to watch right now.
5. I wanted to bake muffins yesterday, but my son was excited about a recipe for edible chocolate-chip cookie dough that doesn't have any eggs in it. We tried it, and it did not come out the way it did in the video. But we will try again. I think we're gonna try the muffins today.
*This article appears in the March 30, 2020, issue of New York Magazine. Subscribe Now!