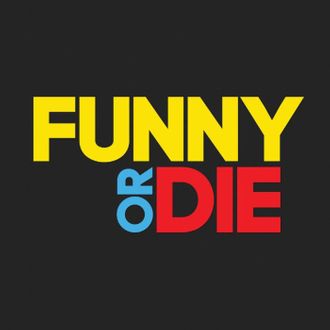 Funny or Die.
Photo: Funny or Die
Following the news of the Upright Citizens Brigade laying off theater staff on both coasts in March then shutting down the New York theater and training centers this week, another big comedy brand has been forced to make cuts due to the coronavirus. In a statement, Funny or Die confirmed that it's furloughed some of its staffers this week and has also implemented "schedule and salary reductions," citing the "economic reality" of the coronavirus. Around 20 employees have been furloughed, and none of those affected by this week's cuts will lose their health insurance.
Here's their full statement:
Yesterday we informed our staff of difficult changes we've had to make as our company, like so many others, attempts to navigate these unprecedented times. 




Starting next week, our staff will be subject to temporary furloughs and schedule and salary reductions to help deal with the economic reality of COVID-19. We'd like to emphasize that no one has been laid off and no one, including furloughed employees, is losing their medical coverage. As hard as it was to make this decision to reduce the staff's pay, these measures were necessary for the long-term health and future of our company. 




Despite these painful but necessary changes, Funny Or Die will maintain all our operations, and we'll continue to develop, create, and distribute the kind of premium content our fans expect. We will continue to reassess the situation throughout the summer, and look forward to returning our staff to full strength and full pay as soon as the business environment allows. 




Lastly, we'd like to thank our entire team for their incredible work and perseverance. Through it all, we'll remain committed to our well-being and to each other. 
Funny or Die has been no stranger to cuts and other changes in recent years. The company laid off 30% of its staff in 2016 along with the closure of the San Mateo engineering office, which was followed by the closure of the New York office in 2017. Another round of layoffs hit in early 2018, which reportedly included over two dozen editorial employees. The Funny or Die website moved to Vox Media's platform in August 2018; a few months later, Adam McKay confirmed that he stepped down from the company earlier that same year.
Funny or Die isn't the only online comedy outlet to experience cuts this year. Prior to the pandemic, in January nearly everyone at CollegeHumor lost their jobs, with over 100 employees in both New York and Los Angeles affected.