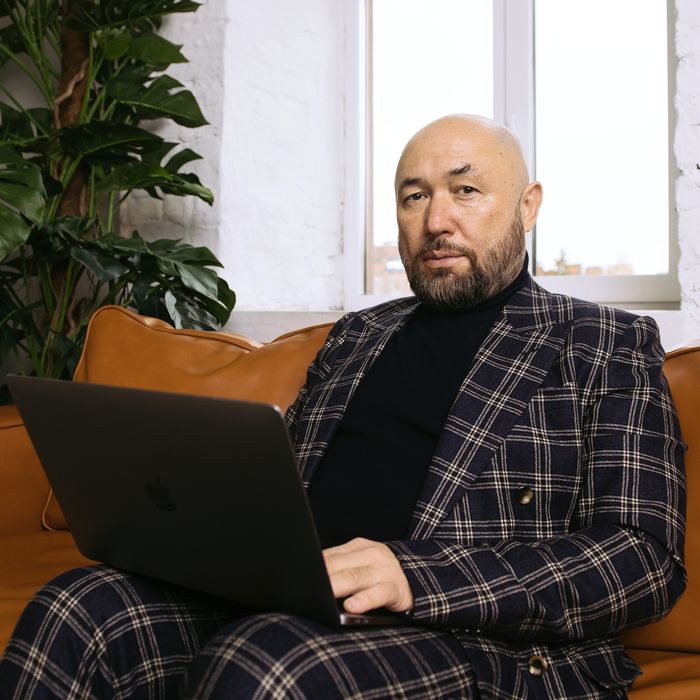 In Lockdown in Kazan, the filmmaker behind
Searching
and
Unfriended
is convinced screen-centric storytelling can save his industry.
Photo: Timur Bekmambetov
I'm in the middle of Kazan. It's like a 1.5 million population, and it's under quarantine. The streets are quite empty, but people still don't really believe that it's dangerous. Russian regions have introduced lockdown measures, and you can leave your home to shop for basic necessities at the groceries and the pharmacy, to walk your dog, to throw trash, when you seek any medical need, to provide care or to travel to and from work if your job is on the list where you must show up at your office. Citizens are following the guidelines of the self-isolation pretty well, but I don't think the problem is the virus. I think the problem is the consequences. The economy will be much more damaging than the medical part of it. I think we'll never live in the same world again. Because it's not just one month's problem. It will continue, and it will change our behavior.
I think the big issue we will face soon is a moral trust between people, because we know how to live offline. We have thousands of years of traditions of moral and social structure. It was all in place, and it was based on mythologies and religions and history lessons. But it doesn't exist in the virtual world. If I can find somebody's movie online and nobody will catch me, I will watch it. Which means you can steal. You can hurt people. The internet was okay when it was only half of our life, but today it's 90 percent of our life. We will really need to organize a new moral landscape. How to do it is a big question, but one way is exactly what happened thousands of years ago when civilization created stories. Our ancestors decided to tell stories, and by telling emotional stories about good and evil, the meaning of love, the meaning of hate, we can create trust.
When I made Unfriended [a horror film that is almost entirely presented through a screencast of a MacBook, in which the main characters participate in a deadly game of Never Have I Ever over Skype] in 2014 and I was trying to find the distributor, every studio said to me, "Who will go into a theater to watch their computer screen?" And I said, "People live on screens, and the most important events of our life are happening onscreen." The second question was, "Why are [the characters] not just switching off the computer [to avoid death]?" And honestly, I had no answer. But today there's no more second question. Because you can't shut down your computer. Because then you will be absolutely isolated.
It looks like we were seeing the future. At Bazelevs [Bekmambetov's production company], we call the [Unfriended] format Screenlife, and now that's the only life. It's a world where the most important events and connections are happening online, and there is no other way to make movies. You cannot hire people. You can't call the crew. I don't know what will happen, but for the next two months the old film industry will be on hold except Screenlife [movies], because we can shoot the movie when actors are in their houses and I can direct it online. They don't need cameras, because they can use their cameras to capture their performance. And it's not about faces; it's about what's happening on your screen. And when you see the character's screen, it looks like you're inside somebody else's mind. You see every mistake, every subconscious act, whatever. You see a lot of secrets.
We're telling tales of the digital world to help us through, to understand and to create these social skills and trust and a moral code. [Bazelevs] announced a competition where we'll pick the best stories, the best pitches, the best pilots, the best proof of concepts. We will finance young filmmakers — who are maybe not young — who want to tell stories about their life currently locked in their apartments. We'll teach people how to make these type of movies and will provide tools, and we will help with distribution. We are producing movies in Los Angeles, in Russia, in Korea, in Europe. I hope young filmmakers will finally choose this language because it is most relevant, and I think it's what people need now. People are really shocked and confused, and they are trying to understand what's fucking happened with us and how we will live.
I'm in a good zone, because before this crisis, before the virus, I checked my mobile phone and spent nine hours a day online. Between Moscow working hours and L.A. working hours, I'm working 24 hours, and it's mostly happening online. For me, [lockdown has] been more active, because we are producing more movies, having more negotiations, more creative meetings, more business meetings. We are growing very fast because suddenly there is no other way to tell stories for filmmakers. In this case, we have more possibilities to find the best writers, the best directors, the best cast. And we decided that we have a mission, because now we can save filmmakers. We can provide them some new tools, and they can keep telling stories.
We all live with the feeling that everything will come back like it was, but it cannot anymore. It's really scary, as anything new is. We just discovered that we are in a different reality, living according to different rules. How will we talk to each other? How will we communicate? Who knows how we will make money. It's like revolution. I think a lot of people subconsciously want to change their life and they want to destroy the world they lived in, and the virus is just a trigger. From what I've seen in Russia, the virus is scary, but it's not as dangerous as the consequences.
For me, it's a mixed feeling. On one hand, I feel it's scary, absurd, eerie like in a horror movie. But at the same time, I feel that it will help us to discover something new. I think that a lot of things will be different, and if you're open minded and if you have a curiosity and imagination, it's a time to not just lose but to find something interesting in the world.
Aneesh Chaganty's Searching, produced by Bekmambetov, is another example of the genre.