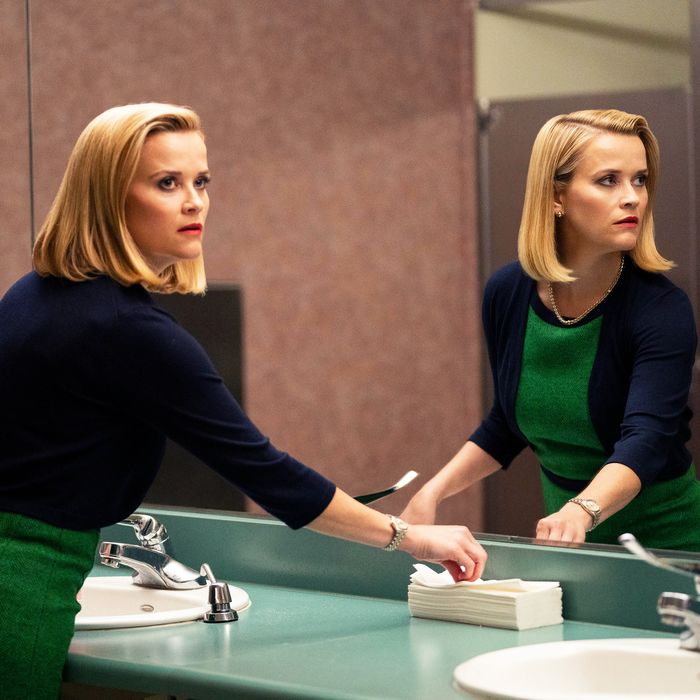 So much of the penultimate episode of Little Fires Everywhere hinges on the secrets these characters have kept and whether honesty would have saved them a lot of trouble and heartbreak. Would Mia's relationship with Pearl be so fraught if she had never hid the truth about her dad, or if she told her why she wanted to pay for Bebe's legal fees? Or if she'd sold that picture years ago so that they could have afforded to stay put in some small town instead of giving the money to an almost stranger?
Would Lexie and Brian still be together if she'd told him she had, or was going to have, an abortion? He breaks up with her this episode because he can no longer stomach that she doesn't seem to understand how bad it is that she "stole a black girl's story" for her Yale acceptance essay while the mere fact of telling people he got into Princeton makes them think it's only because he's a minority.
Would Izzy and Elena be less at each other's throats if Izzy felt comfortable discussing with her mom that she's questioning her sexuality and if Elena didn't consider everything the girl does to be a personal attack?
Would Moody have grown to accept that Pearl preferred to date Trip instead of him had they not hid it from him? Never mind when he finds out that they've been using his hideout for their after-school rendezvous …
Would Bill be so suspicious of Elena had she told him that she asked her ex-boyfriend and current successful New York Times journalist, Jamie, for help in cracking the Mia story? Did Bill ever confront her — or did she ever tell him — about her brief escape to Jamie all those years ago? Will he confront her now that he has a receipt for their extravagant dinner and it's all enough to make him start smoking again?
Would Bebe have abandoned her daughter if she'd been able to ask for help from someone she trusts? Is Bill right when he tells Elena that the Bebe Chows of the world don't get to win? It's hard to say if, or how, the endings we're left with would have been any different if any of these characters' actions had gone in a different direction.
The episode opens with Izzy's story line, flashing back to July 1997 as she begrudgingly goes with her now-ex-friend April to their first high-school party. Kids are playing Seven Minutes in Heaven and the two end up stuck together because the guys like the idea of two girls making out as long as they are actually not queer. Once inside, we learn that Izzy and April have kissed before … just not with their classmates outside the door. Izzy convinces her friend that nothing bad can happen if they do it now and they embrace. Naturally, the door opens just as they are and April screams that Izzy is molesting her — thus explaining the accusation lobbied at Elena during the McCulloughs' party.
The remainder of the episode concentrates on December 1997, or the final weeks before the house fire. It's also when both the town's holiday festivities and the custody trial are in full swing — and when Izzy attempts to mend things with April. She wants to make an art project showcasing her views on the trial, borrowing April's Cabbage Patch dolls and sticking pictures of various celebrities on them with signs stating that some races are more valuable than others. Unfortunately, that backfires as well, and Izzy is again made to feel like she does not belong in Shaker.
This feeling is further exacerbated by her mother, who has to pick Izzy up from school when her art exhibit doesn't get the best reception. After a tough day watching her husband represent her best friend in court, the last thing Elena needs is Izzy's rebellion. Still, she broke the cardinal rule of parenting: No matter how much your kids tantrum and fuss about how unfair life is, don't ever tell them that it's hard for you to be their parent. And certainly don't cut them out of the Christmas card, as Elena also does to Izzy later in the episode when Bill points out that she's subtly flipping off the camera. Or, if you do, don't wonder why they eventually end up blaming you for everything in their therapy sessions.
But Izzy's not the only artist gunning for Elena by the end of this episode. Whether it's luck or due to some stealth planning, Elena and Mia find themselves alone together in the courthouse bathroom during the custody trial. Mia's supposed to take the stand to defend Bebe's character and help the argument that abandoning her child might have been a sign of postpartum depression instead of neglect or callousness. Elena dares her to do it, saying she's met Mia's parents and knows the truth about Pearl's dad. Mia's testimony could result in the exposure of all the details she's painstakingly hid for the past decade and a half.
It also doesn't help that Trip has tipped Pearl off that Mia is paying Bebe's legal fees — and can afford to do so because she sold an expensive photograph instead of cashing in that chip long ago to give her daughter a more financially stable life. All of this is very much on Pearl's mind when her mom comes to talk to her about the secret dad thing, so she cuts her off at the pass and (rightfully) cries at how hurt she is that she had to hear all of this from Trip.
If only Pearl had given Mia a chance to finish that conversation with the other truth bomb. Then maybe Elena wouldn't have been able to swoop in on Pearl under the guise of concerned parentage. She suggests that they have a talk when Pearl comes over with Trip to come clean to Moody. Either Trip thinks Pearl chickened out and left when he comes downstairs with his brother, or he knows she's in the other room with Elena — the one Richardson she truly loves. Either way, all four siblings end the episode sulking on the couch and feeling like they've been dumped.
The audience isn't privy to exactly what Elena tells Pearl during the chat in the living room; director Nzingha Stewart only allowed us to peek in through the Richardsons' perfectly lit McMansion windows. But we do know that it was enough for Pearl to be fuming mad at her mother when Elena drives her home. After all the spats between the two women where Mia has landed the final blow, this episode switches things up. This time it's Mia left flummoxed and shaking as Elena's death stare lets her know that she's made good on her threats.
Burning Embers
• If Elena hates Mia so much, why doesn't she kick her out of that duplex? Or at least raise the rent? If Mia hates Elena so much, why doesn't she find another place in town to live? She certainly can't trust her and must sense that she and Pearl may be evicted.
• Elena is frequently called away from work because of the kids (well, Izzy). Not that this would probably be any different in real life, but does Bill ever get these calls?
• The Richardson house is greeting-card level glistening for the holiday season and Elena remarks to Izzy that "it's perfect." This raises a question that's been bothering me since Elena first asked Mia to work in their house: Someone (maybe even someones) regularly works behind the scenes at the Richardson house to make sure everything is in military-grade order. It's unlikely that person is only Elena and, given the state of the kitchen after she leaves town for a couple days in episode five, it seems the concept of chores is foreign to the four kids.
• Congrats to Lexie for getting into Yale — and to Little Fires writer Harris Danow for making sure Elena is completely unsympathetic in a toast to her eldest. She boasts that SAT tutors, AP classes, and a summer program at Wellesley paid off, and yet, completely without irony, still stresses that "hard work and sacrifice is a hardship as well." Another subtler reason we're given for hating Elena? The lady opened the kid's college-acceptance package before she even got home.
Don't have Hulu yet? You can sign up here. (If you subscribe to a service through our links, Vulture may earn an affiliate commission.)