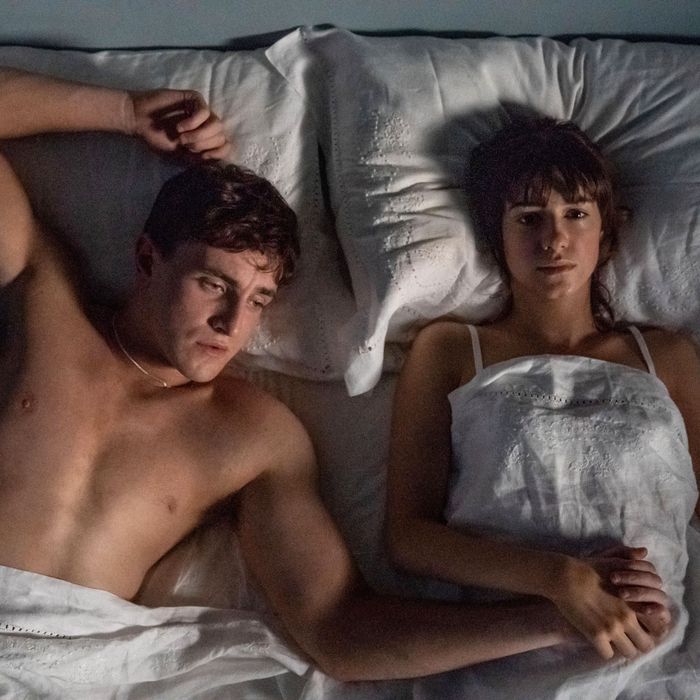 Hulu's Normal People is, for lack of any better adjectives, extremely sad and even more horny than Sally Rooney's original novel, which is why Vulture has compiled this helpful guide of all the sex scenes for your viewing pleasure. Go forth, be horny, and prosper. (A note: We've omitted potentially nonconsensual scenes, so Marianne's time in Sweden with the creepy photographer isn't included.)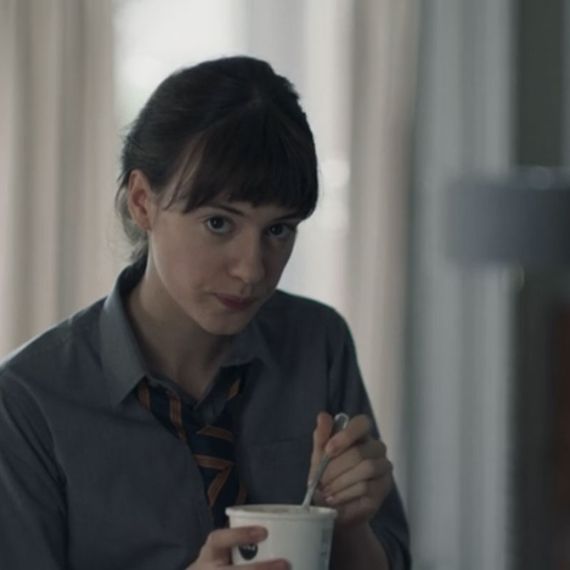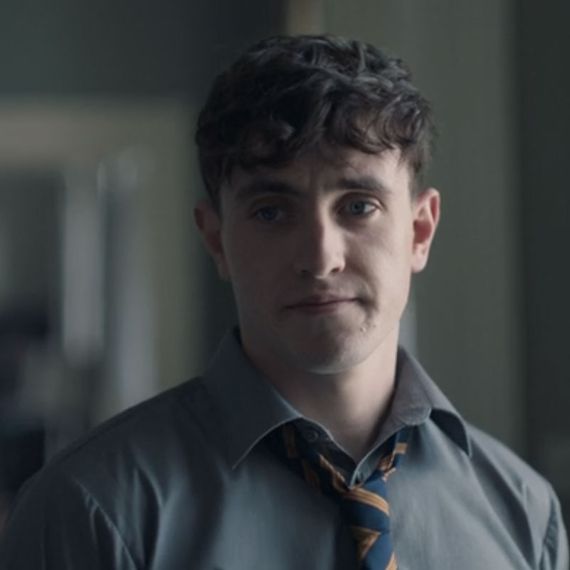 3:20 to 4:08
Okay, so this clearly isn't sex, but you could cut the sexual tension between Marianne and Connell with a dull knife. Talking about grades? Bragging a little in front of your school crush? That's nerd for foreplay, folks.
18:19 to 20:20
Once again, these two are talking about books. The sexual tension is clearly about to reach carrying capacity and these two will soon be ripping off each other's clothing. Marianne would very obviously like to start something here, but Connell shuts her down.
20:47 to 21:11
Finally, the hot, sad people kiss. Their first kiss!
26:00 to 26:33 
And now they're kissing again. You know this is going to happen because Marianne says, "Are you going to start kissing me again?" Have to respect a woman who asks for what she wants. But when she asks if they can take off their clothes, he says, "No, not here." Okay, that's that then.
27:04 to 27:21 
One more smooch to close out the episode. That's all for now, folks. But the fucking, the fucking is coming soon!
2:48 to 13:25 
Here we go. This is what you've been waiting for. The clothes are finally coming off. The next ten and a half minutes are all a sex scene — impressive given these episodes are only 30 minutes long. Spliced between shots of Marianne and Connell ignoring each other at school, there's, not to spoil things too much, a lot of sex. Honestly, rude that these kids were both hot and smart and having sex with someone hot and smart in high school.
16:47 to 17:37 
Time to hydrate! Just kidding, they're back at it again.
27:19 to 27:27
One more lil' makeout sesh to close us out.
3:46 to 3:52 
There's a very chaste moment in a bar surrounded by their schoolmates — who, remember, don't know about Connell and Marianne because Connell is being a dick — where their hands barely touch. And that's it for this episode.
Absolutely no sex or anything of the sort.
5:23 to 5:33 
Marianne has sex with her new college boyfriend whose name I have not bothered to commit to memory.
26:38 to 30:20
In a plot turn you could see coming from outer space, our two Irish lovers are going to have sex again. With each other. Afterward they're chatting in bed and, what's that, oh yes it is some extremely visible dick. Hulu said feminism!
1:03 to 1:24 
Romantic kitchen sex paired with an excellent Carly Rae Jepsen track. It's sweet, honestly.
8:34 to 10:42
Connell and Marianne are back in bed. This scene is both very hot and provides a nice angle from which to admire Connell's chain.
22:00 to 22:25 
Back in bed, back to smoochin'. But bad news, folks, things are about to take a turn for our sad, hot people.
3:28 to 3:57
Connell makes out with his former high-school teacher on a street and it's very weird. But if you're into that, here you go.
13:51 to 14:15
Here's Marianne having sex with another guy that is not Connell and whose name I have not committed to memory.
24:26 to 25:14 
Despite the Call Me by Your Name vibes of this Italian summer holiday, nobody fucks. Connell and Marianne do kiss, though, after an extremely tense day. "We shouldn't," says Marianne, while the pair are sleeping in the same bed, and that's the end of that.
4:39 to 4:45
Here we have Connell kissing his new girlfriend. I also cannot remember her name. JK, it's Helen.
5:21 to 5:51 
Now they're having sex in a dimly lit bedroom to some nice, non-diegetic acoustic piano.
No sex here. Just a lot of therapy.
12:31 to 17:17 
Back in Connell's childhood bedroom, our duo — who are both dripping in sweat in a way that would look disgusting on any actual normal people, but on them only heightens the eroticism — are back in bed together after a three-episode dry spell. This extremely moist sex scene ends abruptly after Marianne asks Connell if he'd hit her.
3:43 to 4:12 
This is, in fact, the last bit of sex in the show. It's all very sweet and nice and wow these two seem to have gotten some semblance of their shit together — look at them, lying naked on the floor as she strokes his hair! — even though I know I'm about to feel very depressed again very shortly. Enjoy this, you'll be crying soon.
16:03 to 16:48 
A New Year's Eve kiss and a nice flashback to their first in Marianne's living room. That's it for anything remotely sexy. From here on out, there's no more sex — only sadness.
Want to stream Normal People? You can sign up for Hulu here, or as part of a bundle with Disney+ here. (If you subscribe to a service through our links, Vulture may earn an affiliate commission.)