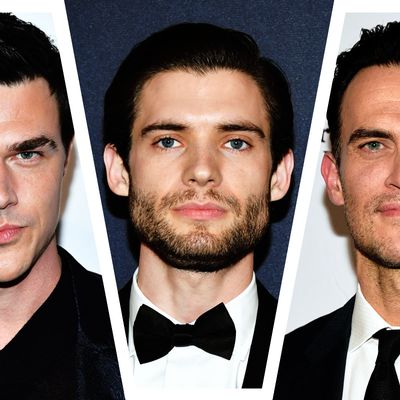 Photo-Illustration: Vulture and Getty Images
It's no secret that Ryan Murphy has a rotating troupe of actors he often employs — he's basically paid for Sarah Paulson's agent's house several times over. What we sometimes forget is that his shows also feature more hot, oft-shirtless white guys than the Altoids float in a Pride parade. There are so many, in fact, that it's hard to remember exactly which bombshell with a six-pack was in which of his projects. I'm not saying that all of them look alike, but let's just say it's possible that Mr. Murphy has a type (and, based on this type, possibly has a lifetime subscription to BelAmi).
Are you well versed enough in the Murphy oeuvre, or devoted enough to the appreciation of a specific type of male beauty, to know which of these attractive, sharp-jawed white-male faces appeared in which Murphy project? You might not be, but you're probably going to try.