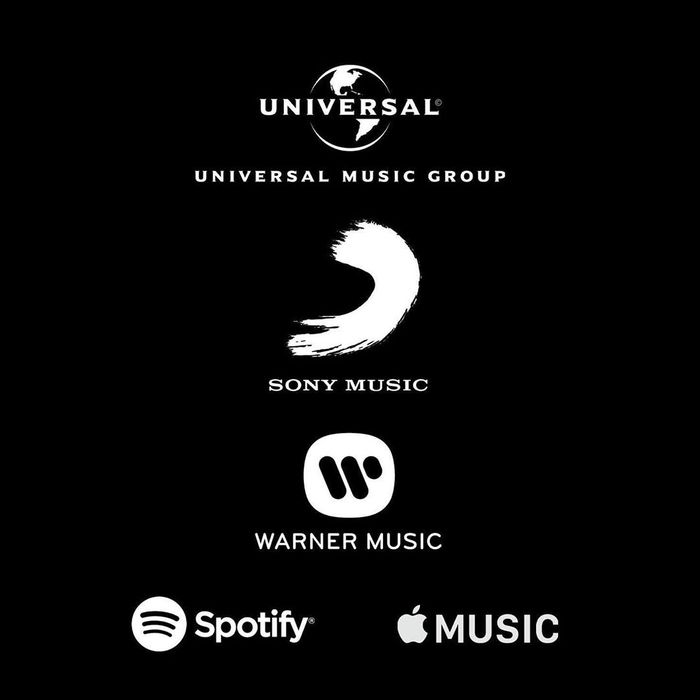 What's apparent in the current discourse is that everyone knows what they're supposed to say but not necessarily what it means to really advocate.
Photo: Courtesy of @theweeknd/Instagram
New York Is Committed to Covering This Essential Moment
We've removed our paywall from this and other stories about police brutality and systemic racism. Consider becoming a subscriber to support our journalists.
2020 is a pivotal moment in the course of American history not just because it's the start of a new decade and also an election year. There is an opportunity, in the face of a public-health crisis coupled with a spate of economic and political unrest, to rewrite who we are as a society and to chip away at the aspects of our national identity that do not serve the people. There is also the chance that people deathly afraid of losing primacy amid a more fair distribution of rights and power will resort to their darkest tendencies in the fight to keep the table tipped in their corner, fellow man be damned. The rage in the streets in the aftermath of the death of George Floyd under the knee of Minneapolis PD officer Derek Chauvin and the use of police and military weapons and tactics to suppress what's literally a public rebuke of these practices has forced a conversation about real change and how to secure it that not everyone is equipped to have in this age of sentimental TikTok challenges and brands and influencers glomming onto sympathetic social causes.
Yesterday, the music industry halted normal business in solidarity with black activists and innovators in lock step with "The Show Must Be Paused," an initiative started by Atlantic Records marketing executive Jamila Thomas and former Atlantic and Roc Nation exec (and current Artist Campaign Manager for the artists' services platform Platoon) Brianna Agyemang to get labels to do better by the black creatives whose work and sweat keeps the business afloat. The initiative's aims were pointed: "Our mission is to hold the industry at large — including major corporations and their partners who benefit from the efforts, struggles, and successes of black people — accountable." The industry's response to the blackout and to several days of coast-to-coast protests, riots, and looting so far is, at best, a parade of good intentions, and at worst, an ad campaign as bleak as the Facebook coronavirus commercial.
Monday, New York hip-hop radio station Power 105's morning show The Breakfast Club had the veteran Republican radio host and hall-of-fame spin artist Rush Limbaugh on for a special half-hour conversation about black activism, police brutality, and white privilege. Limbaugh stressed his anger about Floyd's death but criticized violence and destruction of property that has broken out at many protests. Pressed by co-host Charlamagne Tha God, author of Black Privilege: Opportunity Comes to Those Who Create It, about how the tragedy in Minneapolis fits a pattern of unfair policing and justice-system malfeasance, Rush said white privilege and white supremacy are constructs created by Democrats and questioned black voters' loyalty, echoing language internet conservatives use to try and convince people of color to switch parties, this time to an audience of predominately young, black, and brown listeners, a sweeter deal for Limbaugh than The Breakfast Club, which only earned the frustration of listeners. On Tuesday, Power's blackout day programming, which displaced the normal trickle of mainstream rap and R&B hits in favor of message songs like KRS-One's "Black Cop," said more than the stilted, ill-advised talk did, but it made some listeners curious why they can't have a little of that throughout the other 364 days of the year.
Apple Music disabled its "browse" function for the day and replaced it with a lengthy set of motivational songs from black artists. Tidal promoted a series of playlists highlighting rousing speeches, spoken-word pieces, and music. The "Peaceful Protest" playlists cherrypicked classic songs of outrage but kept things cute, avoiding the florid history of volatile rap songs about police brutality. Dead Prez's "It's Bigger Than Hip-Hop" made the cut, but the group's more pointed "Police State" didn't. Public Enemy was represented with "911 Is a Joke," but N.W.A.'s "Fuck the Police" was nowhere in sight. There was no sign of Dr. Dre's "The Day the Niggaz Took Over" or Ice Cube's "We Had to Tear This Mothafucka Up," which spoke to the climate of outrage during the L.A. riots. It's hard not to hear "Peaceful Protest" as a veiled statement Jay-Z won't spell out, although to be fair, he is one of the signees on a full-page print ad calling for justice for George Floyd that has been published in newspapers today, and his NFL partnership, which left fans aghast last year when he declared players' police-brutality protests to be over, has turned into funds for real social justice causes, even if it also subjected Meek Mill fans to Meghan Trainor. Wins and losses …
Spotify announced that it would tack eight and a half minutes of silence onto the end of podcasts and playlists in honor of the length of time Minneapolis PD officer Derek Chauvin's knee was pressed on George Floyd's neck in what is easily the week's most gruesome tribute. The Swedish streaming service also blacked out the artwork on its playlists and added "Black Lives Matter" to the descriptions for the day in solidarity with black creatives, this only two weeks after inking a $100 million deal to bring Joe Rogan's podcast into the fold, this only four months after Rogan's endorsement of Bernie Sanders for president drew fire for the campaign as old clips of the podcast host's uncensored use of racial slurs resurfaced.
Among the well-wishers in the Tuesday blackout were the San Francisco 49ers, who have blacked out their logo in solidarity even as former quarterback Colin Kaepernick remains blacklisted after his silent protest of police brutality; New York's Metropolitan Opera, which took 136 years to schedule a production by a black composer; and dozens of organization and individuals whose history draws their definition of solidarity into question. Record labels showed support, some more than others. Def Jam announced that some employees would donate the day's wages, and Interscope paused its release schedule not for just the day but for the entire week. (Lady Gaga stopped selling Chromatica album bundles for a day in the first week of sales, a bold move for a pop artist's first new album in four years.) Warner Music Group dog-eared $100 million for "social justice and campaigns against violence and racism" after the Weeknd criticized labels and streaming services for profiting off of black artists without giving back to the causes that affect them. (The Toronto singer donated $500,000 to Black Lives Matter, Colin Kaepernick's Know Your Rights Camp and legal defense fund for protesters, and other social justice initiatives this week.)
But labels have known about these issues since long before it became radioactive behavior to stay quiet. What's apparent in the current discourse is that everyone knows what they're supposed to say but not necessarily what it means to really advocate. How can a music business built on the historical subjugation of black talent, that is still under fire for questionable record deals and splits that don't split enough off for the performer, really begin to address the issues hindering artists? It's one thing to say change is needed but another to set about creating it. The long tail of the week in pledges to do better by black creativity remains to be seen.
The lesson for the consumer watching all of this unfold is not to assume that just because people and/or publications and/or businesses are involved in a culture, that their presence in it commutes a handle on the issues that inform it. As we watch countless respected figures and beloved organizations face-plant on easy matters of social justice, as we get a more sophisticated dialogue on police brutality from Ben and Jerry's than we have from people like Trina, Virgil Abloh, Ben Baller, T.I., and The-Dream — public figures in the hip-hop and streetwear communities of different sorts who have all come under fire in the last week to one extent or another for criticizing rioters damaging and looting storefronts before touching on the issues animating the behavior, and the sense, however right or wrong it is, that they're comfortably removed from the fray — let's expect more of ourselves and each other. We had a decade to learn from each other's experiences, using social media to listen and to advocate. The training wheels are off now.