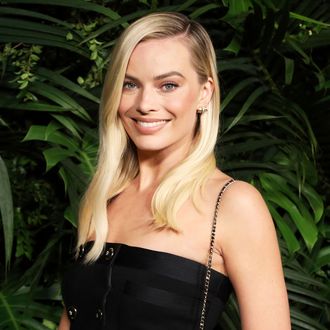 This but make it pirate.
Photo: Willy Sanjuan/Invision/AP/Shutterstock
Disney may have avoided doing something revolutionary when they shied away from making their gay snow princess explicitly gay, but now they're going full-blown anarchy with a "female-fronted" Pirates of the Caribbean project. According to The Hollywood Reporter, Disney tapped Birds of Prey writer Christina Hodson to write a "wholly original story with new characters under the Pirates moniker," with Margot Robbie attached to star. We've heard of lady Ghostbusters, but lady pirates? The mind reels, especially considering that the Pirates of the Caribbean film franchise is based on a Disneyland ride that featured a "wench auction." This untitled lady-pirate project will have no relation to the recently announced reboot from screenwriter Ted Elliott, and Disney also cautions that it's "not intended to be a spinoff." Sounds like it will have all the high-seas derring-do of the original movies, with none of the Depp. Works for us.