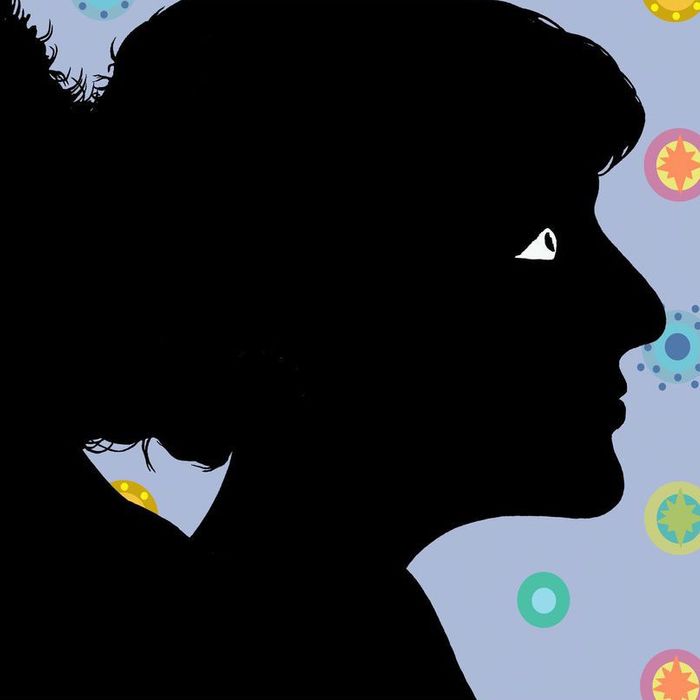 Tom Scharpling and Julie Klausner's
Double Threat.
Photo: ForeverDog
The comedy-podcast universe is ever-expanding, not unlike the universe universe. We're here to make it a bit smaller, a bit more manageable. There are a lot of great shows, and each one has a lot of great episodes, so we want to highlight the exceptional, the noteworthy. Each week, our crack team of podcast enthusiasts and specialists and especially enthusiastic people will pick their favorites. We hope to have your ears permanently plugged with the best in aural comedy.
Double Threat With Julie Klausner and Tom Scharpling - On a Zoom Call with Woody Allen 
Alec Baldwin has never been skilled at reading the room. Though to be fair, even if this interview wasn't released at the height of a worldwide protest movement against American police brutality, there's never a good time for a fawning interview with Woody Allen. To tackle the latest bit in Baldwin's lifelong performance art piece about men with no self-awareness, Julie Klausner and Tom Scharpling devoted the latest episode of Double Threat to a minute-by-minute takedown of the least essential interview of 2020. Following a hysterical opening where they riff on the fictional Men in Black Players, the duo wades through the slog of Allen's childhood baseball career, his thoughts on the clarinet, and "the accusation," as Baldwin briskly refers to it. You'll need a themed drink from one of Baldwin's Broadway Danny Rose parties to get through the episode, but it's worth it. —Pablo Goldstein
Listen: Spotify | Apple | Website
Scam Goddess - The Tinder Swindler with Miles Gray
Ah, Tinder. Remember when swiping right led to an actual date? And when a first date led to the classic question, "Do you want to go to Bulgaria with me?" Host Laci Mosley, along with none other than the man who gave her the Scam Goddess name, comedian Miles Gray (The Daily Zeitgeist), dissects the greatest scheme of all: love. Reminisce about those ten o'clock first dates as you listen to the tale of "The Tinder Swindler," a.k.a. "Simon Leviev," or Shimon. This dude used Tinder to seduce and swindle basic young women for hundreds of thousands of dollars. In his defense, that Entourage lifestyle doesn't pay for itself! If you're remotely familiar with the concept of red flags, you'll join Mosley and Gray in raising your hand a million times as the two unpack Shimon's scammer kit (his sexy "blood shirt" selfie, an Instagram-filtered TD Bank statement, etc.). From start to finish, this episode is a damn delight, as Mosley and Gray are clearly versed in making each other laugh. From Shimon to Match.com to Gray's ex-girlfriend stealing the TV she bought him, they easily prove that "Love is the front door to the kingdom of scams." —Anna Marr
Listen: Spotify | Apple | Website
Bad Romance - Imagine Me & You (with Sarah York)
At the very beginning of this episode, host Jourdain Searles sets the standard for recent episodes of Bad Romance. She says, "Rom-coms aren't enough for me unless they are insane." If it's not all-the-way good or all-the-way bad, then no one should be wasting their time. That is unless the film at hand is Imagine Me & You, the confusing, "nice-core" 2005 film that lands somewhere in the middle but still leaves plenty to unpack. One of the greatest joys (or perhaps to some, disappointments) of this podcast is realizing all the laughable flaws in films that hold a special place in our hearts based purely on nostalgia. In this case, it's guest Sarah York, who topples the notion of this being an important lesbian film to her young closeted self — when all your girlfriends are imaginary, the title really hits. York, along with hosts Searles and Bronwyn Isaac, skewer this feel-good British flick with wit, charm, and unfiltered anger, perhaps unintentionally dropping recommendations for "insane" rom-coms worth adding to our watchlists along the way. —Brianna Wellen
Listen: Spotify | Apple | Website
Sloppy Seconds With Big Dipper & Meatball - Olivia Benson
No, Olivia Benson isn't this week's guest. Nor is Mariska Hargitay, the actor who portrayed Benson on Law & Order: Special Victims Unit for over 20 seasons. What the episode name refers to is Sloppy Seconds hosts, rapper and comedian Big Dipper and drag star Meatball, donning their detective caps to investigate what's happening in Los Angeles with the Pride organization and their Black Lives Matter solidarity march. They're quick to question the validity of this probe even though it does include numerous uses of Law & Order's signature sound, the "dun dun." Yet, they joke it's mostly "conjecture" and "petty name-calling," as they discuss the attempts to co-opt and whitewash the Black Lives Matter movement, which the parade was repeatedly called out for before making some necessary changes. But they're being modest. The episode is beneficial, especially when Big Dipper and Meatball keep their promise to provide "an unapologetic look at sex, culture, dating, and food, courtesy of two bears who aren't afraid to speak their minds." They end the show with some humorous and heartwarming calls from listeners and more pro tips like, "Don't get duped by that 8 Can't Wait bullshit," making their of-the-moment investigation unquestionably valid. —Becca James
Listen: Spotify | Apple | Website
Movie Therapy - I'm Having Trouble Sleeping
What better time to find a movie to cure what ails you than now, when you are likely still mostly hunkered down at home? Movie Therapy is a breezy half-hour co-hosted by Rafer Guzman and Kristin Meinzer. (He's a film critic for Newsday; she's a culture critic and also co-hosts the popular By The Book podcast.) Their first "patient" is having trouble sleeping and wants suggestions for movies that will actually knock her out. Meinzer's remedy is Terrence Malick's near-unwatchable Tree of Life. She also suggests zoning out to the Home Shopping Network, which she swears by as a makeshift lullaby. Another listener writes in to say how much she misses being at the office with all of her co-workers. Guzman recommends a dose of 2015's The Intern starring Robert De Niro, Anne Hathaway, and Rene Russo to get a fix of office life and the way we used to (sort of) work. Two TV suggestions given are old episodes of The Mary Tyler Moore Show and Cheers. The hosts have a fun chemistry together and clearly know each other's buttons to push to maintain a little friendly friction on their way to prescribing cinematic cure-alls. —Marc Hershon
Other Podcasts We're Listening To:
Gettin' Better with Ron Funches - Joy with Jimmy O. Yang
Listen: Spotify | Apple | Website
Time:Out with Troyce – The ACE Family Are F*UCKED UP For USING George Floyd for CLOUT
Listen: Spotify | Apple | Website
How Star Wars Is It? – Les Miserables
Listen: Spotify | Apple | Website
Got a comedy podcast recommendation? Drop us a line at comedypodcasts@vulture.com.
If you like comedy and you like podcasts, we recommend you subscribe to Vulture's own Good One podcast, which releases new episodes every Tuesday on Apple Podcasts, Spotify, Stitcher, Overcast, or wherever you get your podcasts.