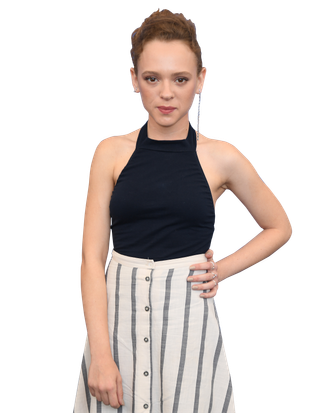 Photo: Venturelli/WireImage
One of the best and biggest surprises of the 2020 Emmy nominations was the recognition of Unorthodox, a Netflix limited series about a young woman who escapes an ultraorthodox Hasidic family in Brooklyn. The show was nominated for Outstanding Limited Series and its lead actress, Shira Haas, was also nominated for Best Actress in her category. Haas, who won Best International Actress at the 2020 Tribeca Film Festival for her work in Asia, has been slowly gaining acclaim for her work over the past few years. Her performance as Esty in Unorthodox is really lovely, a fantastic and deeply felt portrayal of a young woman who desperately wants to fulfill her family's expectations and who eventually realizes she just cannot do it. Vulture spoke to Haas on the phone shortly after the nominations were announced.
Congratulations on your nomination for Unorthodox! I loved the very sweet video of you and your and co-star Amit Rahav's reactions when the show was nominated for Outstanding Limited Series. What was going through your mind? 
I was really surprised! I always believed in the show, and I knew there was this possibility. I tried to be optimistic, but you can never tell. We started with the nominees for the actors [Haas was nominated for Best Actress in a Limited Series] and if there was a video of me [during the acting nominations] you could see me completely shocked, to be honest. It's amazing.
We started filming this TV series a year ago, I was so concentrated on what I was doing, and I believed in the show so much, but I never thought about words like "Emmy." Being alongside these great actors and actresses … to be announced one second after Cate Blanchett, it's really amazing. I was surprised and very, very grateful. I had thought it might happen? But I was not 100 percent.
Where are you right now? Are you in New York? 
No, I'm in Tel Aviv right now. I was supposed to be in New York for the Tribeca Film Festival and to go to L.A. right after, but the pandemic happened and I stayed in Israel.
What has this pandemic been like in Tel Aviv? 
It's day by day, you know. I'm filming a TV series right now, but every day it's really uncertain. There are still cases in Israel, but I'm trying to stay as safe as possible, and not go out too much. I hope that it will get better and we'll be able to celebrate this as soon as possible and as safely as possible.
Can you talk about the audience response to Unorthodox? Has it been surprising to you, the kinds of things viewers have picked up on? 
You know, when I read the script I was very curious about it. It was a very different world than mine. Slowly that curiosity really changed — it was not me reading about something else, it was me seeing myself within a character that was supposed to be so different. But it was not. I think that's really the fascinating thing about this story; you see someone that's supposed to be so different from you, but you really see yourself within them.
I don't want to see only myself on the screen. I want to see something different so I can understand it. That's something about this show, and that's why I was surprised because I felt like we really did it. It was really what we aimed for, to connect with people. We all want and need and have this struggle to find ourselves.
I saw in another interview that you really loved The Sopranos, and you were especially drawn to Carmela Soprano. Can you tell me what that show means to you, and why Carmela really stands out? 
Ah! I watched it when I was really, really young. You know, speaking about characters you know nothing about, I was watching these people and if I'd been reading about them in the news, I'd judge them immediately. Suddenly I see them, and they really stuck to my heart. I remembered seeing Carmela's character, and I saw such a complex female character. It's such a beautiful TV series in writing and also in acting. It was such a major part in the developing of me as a person and as an actor, in the stories I want to tell, showing the complexity of things. It's a TV show I've watched many, many times. As many as possible. It's really brilliant.