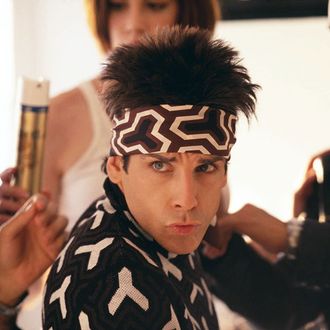 Photo: Paramount Pictures
Believe it or not, fashion week is still happening in London, Milan, and Paris this fall, and on Tuesday, Governor Andrew Cuomo confirmed that the show will go on in New York as well — from September 13 to 17. "New York City is the fashion capital of the world and New York Fashion Week celebrates the ingenuity of this city, and our unmatched creative talent," he boasted in a press release. "The pandemic is far from over, but we're proud to support event organizer IMG in moving forward with NYFW, in adherence with strict state public health guidance." Of course, NYFW will not be what it was in February, with editors and influencers flying in from all over the world and packed like sardines in the front rows of venues. In fact, there won't be any front rows at all, because there will be no spectators — at least not inside. Outdoor events will be capped at 50 people; face coverings will be mandatory accessories; social distancing will be enforced at all times; all personnel, vendors, designers, models, and guests will have to comply with the provisions of New York State's travel advisory. Diagnostic tests and health screenings will also take place, including temperature checks prior to admittance.
Participating brands tend to fall on the smaller, more independent end of the spectrum. Christian Siriano, who has already demonstrated his ability to sew a face mask, as well as Jason Wu, Monse, Nicole Miller, Rebecca Minkoff, Victor Glemaud, and others will show in various "phygital" (a combination of digital and physical) formats. Jason Wu, for example, told WWD that he will be having a live show with models and an audience of 25 to 30 people on the roof of Spring Studios — but will also livestream the whole thing. Some brands — like Marc Jacobs and Michael Kors — have opted not to show at all, while others will get creative and show only digitally. Too bad the Met Gala couldn't think of doing the same thing.