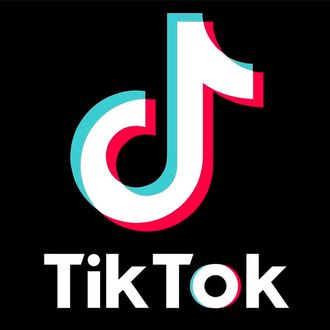 After weeks of rumors, exoduses from major TikTokers, and endless amounts of confusion, Donald Trump issued an executive order on Thursday August 6 giving TikTok's Chinese owners, ByteDance, 45 days to sell the app to a U.S.-based company. ByteDance merged TikTok with American company Music.ly in 2017, after it purchased Music.ly for $1 billion, and the app soared in popularity. While TikTok stars like Charli D'Amelio and Sarah Cooper keep their content light, criticism over data-security concerns and censorship has made the app Trump's No. 1 concern even as the country struggles against a pandemic. Let's break down how TikTok became Trump's public enemy No. 1 and what might happen in just 45 days.
How did all these politicians even find out about TikTok?
Well, as much as this seems to be a knee-jerk reaction to TikTok teens, K-Pop stans, and the extremely online ruining of Trump's Tulsa, Oklahoma, campaign rally on June 20, a government committee has had TikTok under review for the past year, looking into ByteDance's acquisition of Music.ly. The Committee on Foreign Investment in the United States is expected to make a recommendation to the president, according to chair and Secretary of the Treasury Steve Mnuchin. The reason Trump is more concerned about TikTok than the coronavirus right now is probably thanks to Secretary of State Mike Pompeo. In an interview with Fox News' Laura Ingraham on July 7, he suggested that the government is "looking into" banning a number of Chinese apps, "especially" TikTok. Then, Democratic Connecticut senator Richard Blumenthal and Republican Missouri senator Josh Hawley sent a letter to the Justice Department on Thursday, July 30, demanding that it open an investigation into TikTok. (The committee is already working on it, guys.)
What has Trump said about banning TikTok?
Trump confirmed that they were "looking into it," when asked by Gray Television's Greta Van Susteren on July 7, but only went on to add discriminatory misinformation about the coronavirus in China. On July 31, he was adamantly opposed to a U.S. company buying TikTok, in favor of an all-out ban, but on Monday, August 3, he was all for it, with the caveat that "a very substantial portion of that price is going to have to come into the Treasury of the United States" from "whoever owns [TikTok], I guess it's China." Political experts would call that not not extortion.
On Thursday, August 6, he issued an executive order giving ByteDance 45 days to sell TikTok to an American company, citing TikTok's security and reported censorship.
Okay, for real … do I need to be concerned about TikTok stealing my data?
Well, we know the app was fined $5.7 million in 2019 for Music.ly's mishandling of info from kids under 13 without a parent's permission, a violation of U.S. privacy laws. In that Fox News interview from July 7, Secretary of State Pompeo went full Red Scare and said Americans shouldn't use TikTok if they don't want their data to fall "in the hands of the Chinese Communist Party." Which is unfounded. In a statement following Pompeo's comments, a TikTok spokesperson said, "We have never provided user data to the Chinese government nor would we do so if asked."
On September 25, 2019, The Guardian confirmed reports that TikTok's moderation "advances Chinese foreign policy" by suppressing political and historical content deemed controversial. ByteDance responded that it had stopped using those moderation policies back in May 2019 and would up its transparency. Those assurances did not convince Trump, and these reports now fuel U.S. government suspicions that the app is compromised. So, while TikTok is collecting your data, there's no evidence to suggest the app "threatens to allow the Chinese Communist Party access to Americans' personal and proprietary information — potentially allowing China to track the locations of Federal employees and contractors, build dossiers of personal information for blackmail, and conduct corporate espionage," as Trump says in his executive order. TikTok knows about as much as Facebook.
What did TikTok say about Trump's announcement?
"We are shocked by the recent Executive Order, which was issued without any due process," TikTok said in a statement Friday, August 7. "For nearly a year, we have sought to engage with the U.S. government in good faith to provide a constructive solution to the concerns that have been expressed. What we encountered instead was that the Administration paid no attention to facts, dictated terms of an agreement without going through standard legal processes, and tried to insert itself into negotiations between private businesses." They added that the company publishes its moderation guidelines and source code, "which is a level of accountability no peer company has committed to." TikTok also said it will "pursue all remedies available to us in order to ensure that the rule of law is not discarded and that our company and our users are treated fairly — if not by the Administration, then by the U.S. courts."
How did Microsoft insert itself?
ByteDance and Microsoft had reportedly been going back and forth "for weeks" in talks involving the U.S. government. After Trump said he wanted an all-out ban on July 31, both sides paused to seek clarity from the administration. Now, Microsoft has agreed to make a deal — or not — by the deadline.
What happens if Microsoft gets TikTok? Is this really like when Twitter got Vine?
It's hard to say how Microsoft — or any other company that wants to swoop in — might use TikTok, but if it ain't broke, please, we're begging you, don't try to fix it.
Is Trump going to come to my house and pout until I delete the app?
According to the BBC, it's currently unclear how the administration would enforce a ban. It could use a number of powers to deplatform TikTok from app stores, like adding the app to an entity list, which effectively forbids U.S. companies from working with it, per the Bureau of Industry and Security. It was previously used to stop Google from working with Huawei, though Huawei faced real U.S. criminal charges. New users wouldn't be able to download TikTok, and existing users would stop receiving notifications and updates. The government could ask Apple and Google to kill the app entirely, but it probably wouldn't go down easily. More likely, the Committee on Foreign Investment in the United States could force TikTok to restructure or sell, though Donald Trump is already on that. When India banned the app (along with around 60 other Chinese apps) in June 2020, it had local internet providers block access to TikTok's servers. Users circumvent it with a virtual private network. As TikTok suggests in its response to the executive order, it could prove hard for the U.S. government to back up the ban, both in court and in execution. I mean, really, you think a generation that grew up plugged in is gonna let a bunch of boomers take away their tech?