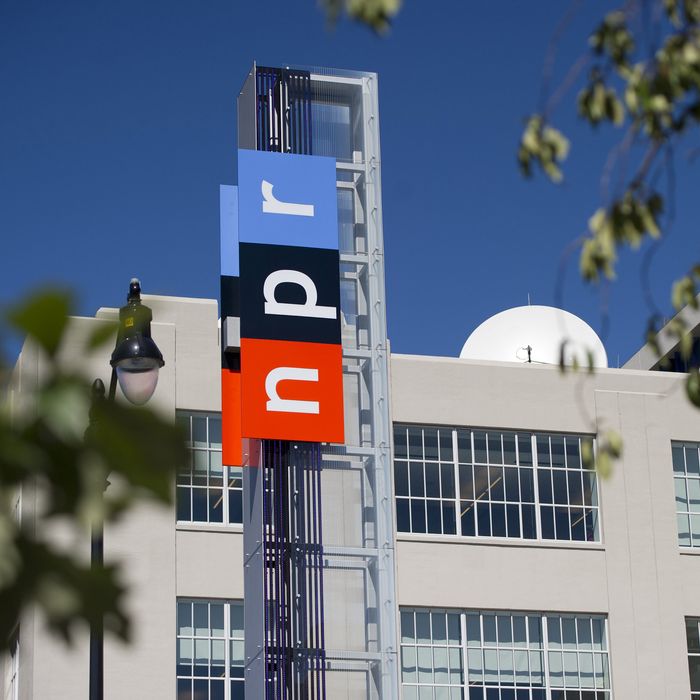 Photo: Saul Loeb/AFP via Getty Images
News, broadly…
➽ Oprah has launched a book club podcast that's exclusive to the Apple Podcast platform. The project is said to be an extension of the partnership between media mogul and Apple, which has primarily taken the shape of an Apple TV+ program. Here's The Hollywood Reporter on the matter.
➽Charlamagne Tha God and iHeartMedia are launching a podcast network, called The Black Effect, focused on Black creators and Black audiences. Here's the press release.
➽ Art19, the podcast hosting technology platform, will no longer just be a technology platform. Last week, the company announced an expansion into the content business, which is maybe an indication that it's tough to just be a technology player in the industry these days. Press release.
➽ New corporate launch slates from Sony Music Entertainment and ViacomCBS were announced at the IAB Podcast Upfronts last week.
➽ Over at Vox Media, Nilay Patel is the new Kara Swisher, taking over the Recode Decode feed that will be relaunched as Decoder with Nilay Patel. (Not to be mistaken with Slate's excellent Decoder Ring.)
➽ Meanwhile, Kara Swisher's upcoming New York Times Opinion Audio podcast, Sway, debuts next Monday.
Chartable, the podcast analytics company, has raised an additional $2.25 million in seed funding, adding to the $1.5 million they pulled together last summer. Here's the TechCrunch write-up.
➽ The Moth adds two new board members: Gabrielle Glore, festival director and head of programming for Urbanworld, and Chenjerai Kumanyika, the multi-hyphenate academic and podcast producer. To quickly plug myself: Kumanyika was the guest on Servant of Pod last week.
➽ Shout-out to the newly-formed Rough Cut Collective.
➽ Josie Huang was doing her job.
➽ Anchor's been having copycat issues. Ashley Carman over at The Verge has the run-down on what's going on and what it means. I suppose if you're building out a YouTube-style platform, you gotta brace yourself for YouTube-style chicanery.
Welcome to the NPR Bundle
Last week, NPR announced that it will start bundling local news content with Consider This, its relatively new afternoon daily news podcast. This sounds like a small and wonky thing, but it's really a huge step forward towards whatever public radio is supposed to become as the position of traditional broadcast radio continues to be chipped away from digital and on-demand.
This effort is starting off in a limited fashion. In this introductory phase, a pilot group of twelve public radio stations across ten regions will be supplying local segments to NPR for inclusion into this experiment. As a practical matter, it means only Consider This audiences in ten regions will hear segments that were produced specifically for their area in addition to the podcast's generally nationally-oriented content, at least for now.
The pilot group of participation stations are: WBUR and WGBH in Boston, WNYC in New York, WHYY in Philadelphia, WAMU in Washington DC, WBEZ in Chicago, MPR in the Twin Cities, KERA in Dallas, KPCC and KCRW in Los Angeles, KQED in San Francisco, and OPB in Portland. In the stances where two stations are present in the same region, those stations will be sharing space in the Consider This bundle, which means we're looking at a situation where long-standing rivals — WBUR and WGBH in Boston, KPCC and KCRW in Los Angeles — are now placed in a cooperative situation. (Interestingly enough, this would have been an unthinkable development even a few years ago. Sign of the times, I suppose.)
For what it's worth, I've been looking forward to a move like this for a long time, having explicitly advocated for this specific type of national-local podcast bundling in the past to a point where I wrote a long column last summer sketching out a technical arrangement that looks exactly like this. My strong belief in a move like this is rooted in what feels like an untenable status quo for the public radio system as it currently stands: as more audio consumers shift towards podcast and on-demand, there is a strong disparity between how a centralized national organization like NPR and how individual member stations, especially the smaller ones, are able to respond to that trend.
We're already seeing an acceleration of that trend due to the pandemic: as has been reported a few weeks ago, NPR's radio ratings have plummeted since March, while its podcast and digital audiences have made significant gains. To frame the situation in another way: the analog consumption of NPR programming through public radio stations are going down, while direct on-demand consumption of such programming from NPR itself is going up, leaving us with a situation where public radio stations — and their local news reporting — will be progressively worse off unless you directly tie the on-demand fate and fortunes of stations and NPR together.
A local-national podcast bundle like this Consider This effort is exactly how you would do that. The arrangement revolves around the use of dynamic insertion technology, which up until this point has mostly been utilized in the context of advertising. The basic thinking is: since dynamic insertion makes it easier for podcast publishers to swap out old ads with new ones and opens up the possibility of location-based ad targeting, why not apply those tools to actual content distribution as well?
I'm told that there had been plans for NPR to put something like this in place as far back as the end of 2019, with the initial idea being to launch what is now the Consider This feed at around this time in the year. But the pandemic pushed the timeline forward: as the country started locking down (to the extent that it did), NPR rolled out Coronavirus Daily, a pop-up podcast dedicated to tracking the COVID-19 story. That show quickly grew an audience — as many corona-pods did back in that March to May stretch — giving NPR a solid base that it could flip into a broader daily news podcast product, which it did through a rebrand that re-designated the podcast as Consider This, a nomenclature that marks it as part of the broader All Things Considered franchise. (We wrote about this sequence of events back in June.)
Here's what I understand about the back-end: NPR is using the AdsWizz platform to manage and carry out the localized insertions, and at this early stage, all parties are still figuring out the best possible workflow. "We've set up a system where partner stations upload their content to us, and we manually load it into AdsWizz," said Neal Carruth, NPR's Senior Director of On-Demand. Part of the value proposition for local stations to participate in a bundle is to be able to sell local advertising and sponsorship spots on the podcast as well, and so participating stations are made to provide files with local sponsorships baked in with the news segments. Both NPR and the participating stations are also working to figure out the combined aesthetics, and the two sides are continuing to collaborate to hammer down how the local segments can be made to fit in with the broader Consider This content. Ideally, a Consider This listener will be served an experience that mixes national news, local news, national sponsorship, and local sponsorship in a seamless manner.
It's all fairly manual at this time, and the process is expected to be refined — and presumably automated — over time. "This project was a heavy lift to get to this point, which is why we're launching with a limited set of partners," said Carruth. "Obviously, we're hoping to expand this to as much of the system as we can over time. There's still some technical hurdles we need to cross."
There will probably be some political hurdles as well. As much as I personally believe in this type of bundling as a way to push the broader public radio system towards a more future-proof place, the reality is that a widespread adoption of a local-national podcast bundling strategy like this involves a fundamental reversal of the classic power structure that has held up the public radio system for so many decades.
The classic composition of the public radio system is one in which individual public radio stations, small and large, control the distribution through the operation of broadcast towers. This is traditionally how they derive power. There is a kind of balance in the NPR-station relationship; NPR basically plays the role of content provider, while stations pay NPR to license and distribute its flagship public radio programming pieces like Morning Edition and All Things Considered, which they round out in its limited twenty-four hour broadcast schedule with local news segments, their own shows, and an assortment of shows licensed from other stations.
Historically, there's been a push-and-pull tension between NPR and some portion of individual member stations in terms of branding and control; it has been important for some stations to maintain a sense of independence and autonomy from the flagship NPR brand. But the macro-trends of the media business over the past decade have not been kind to those aspirations for independence, particularly in smaller markets. As the American news ecosystem grew more nationally-oriented due to the on-going dwindling of local news sources, the consolidation of greater news media, and the rise of digital consumption, individual member stations across the country felt the strains of those trends as well, even as NPR went on to benefit from them.
With this local-national bundling effort, the power structure is essentially flipped on its head: member stations are now the content providers, and NPR is the fundamental distribution power. This arrangement considerably strengthens NPR's position in the public radio ecosystem, and whether this is a net positive or negative depends on your view on whether the centralization of control, authority, and risk is a good thing. Some stations might be reticent to cede further power to NPR. Obviously, I personally view this as a net positive, particularly because, as it stands, there doesn't seem to be any other way for the classic public radio system to holistically tap into the shift towards podcasting and on-demand. Without an effort to tie the fates together like this, we're basically talking about an ecosystem in which all member stations are made to individually compete against each other and everybody else in the greater podcast and digital landscape. In that scenario, it's very likely that the majority of member stations will fail in their individual shift towards on-demand, and the system will be hollowed out.
It makes too much sense. But still, I do acknowledge it to be a mixed bag, and that any reticence by any station is perfectly justified. The biggest risk with a successful wide-scale execution of this local-national podcast bundling initiative is the realization of a situation where the public radio system is further centralized within NPR, increasing the exposure of the entire system to the mistakes, risks, problems, and biases of NPR itself. That can be a scary thing.
Speaking of problems… In a statement published last Wednesday, NPR's workforce called  for great diversity, equity, and inclusion at the organization.
Personnel Notes
(1) Spotify has hired Jean Chi, a "veteran Hollywood dealmaker" from Paramount, to take up the newly-created Global Head of Podcast Business Affairs role, which puts her in charge of dealmaking across the company's various podcast divisions. Here's the Hollywood Reporter on the hire. Seems like yet another data point supporting the view of Spotify as being distinctly Hollywood-centric in its original show commissions.
(2) Audible names new Head of Content Acquisition and Development: Pat Shah, a veteran of Twitch and Spotify. Variety had the exclusive on the hire, and the write-up notes that Shah's role at Spotify involved original content strategy on the licensing and business side, and that his work there "prompted the company's expansion into podcasts." Hmm. Let's break that one down.
What's the deal with New Audible?
The past few weeks have been suspiciously busy for Audible, as far as the audiobook giant and "podcasts" are concerned. The company issued several exclusive program announcements claiming use of the word — see: "NBA and Audible team up for 'Beyond The Last Dance' podcast" (CNN) and "Audible, Sesame Workshop Launch 'Sesame Street' Podcast" (Variety), among others — and more importantly, it unveiled a new skinny Audible Plus plan that's only focused on its "exclusive podcasts and audio content."
And then, of course, there is the fact that producers across the podcast community recently started receiving "confidential" emails from Amazon Music informing them that Audible and Amazon Music will soon be adding third-party podcast distribution to their respective services, and that they were invited to submit their feeds for inclusion.
That Audible is now using the word "podcast" to designate their original and exclusive programming is peculiar, though there's some history here. After years of the service using "Audible Original" as the key term to identify (and differentiate) its non-audiobook-derived creations, the platform's co-option of the "podcast" label seems to suggest an acknowledgment that "Audible Original" simply wasn't sticking as a brand concept, and that podcasting as a category had sufficiently grown in public value to a point that it's an immediately useful to concept to evoke for consumer guidance, even if it's not technically accurate. Podcasting, after all, definitionally refers to the distribution of audio files over an open RSS-facilitated infrastructure, which is antithetical to Audible's closed platform structure. (You'll find similar arguments from certain podcasting corners against Spotify's use of the term as well.)
That acknowledgment is also striking for the way it contrasts what I've heard about Audible's perspective on podcasting in the past. Back when Audible first started getting involved with exclusive program creation a few years ago, a source familiar with the organization's thinking told me that while Audible understood the use difference between audiobooks and podcasts, the company simply didn't respect the latter, and that they were loathed to recognize the medium's rising popularity.
I've written a lot about Audible's adventures with original and exclusive content over the years, from the days of its in-house production team that focused on making original podcast-style programming to the subsequent pivot that leaned more on its book publishing relationships, in which the organization sought to directly forge "audiobook-first" deals with authors. This recent spate of headlines suggests a turn towards a dialectic: maintaining that core book publishing supply chain while adding original non-book publishing-originated audio productions back in, plus layering on a third-party podcast distribution channel as well for kicks.
Which raises the question: how has the theory of Audible's original programming position changed since the last time they grazed podcasting's orbit, and why are they steering back in that direction now?
The answer to the first question is straightforward: the theory hasn't really changed very much. Audible's fundamental logic is principally tied to two measures: paid subscriptions and the company's ability to keep users engaged with the platform. Original programming adds to Audible's base value proposition ("Subscribe to Audible, we have audiobooks and all this other shit!") while the exclusivity of that programming cuts at the zero-sum nature of Audible's platform competition (it's the relatively rare consumer* that subscribes to multiple digital audiobook services). Meanwhile, the quality and effectiveness of that content generally serves towards increasing the time spent by subscribers on the platform — and the more they're engaged with the platform, the less likely they'll go anywhere else for comparable experiences.
* For what it's worth, I'm one of those relatively rare consumers with paid subscriptions to both Audible and Libro.fm. Shout-out to the latter. 
The answer to the second question requires a little more drama. In my mind, there are two factors driving Audible back (and deeper) into this type of original programming territory. The first is the continued rise of podcasting as an audio category, which offers ever-present and ever-deepening competition for listener attention specifically around on-demand audio consumption behavior. The second is Spotify. Don't forget: all that we've been seeing with Spotify and podcasting so far are merely stepping stones in the former's broader quest to become an all-consuming audio platform that competes on the totality of all audio fronts, including audiobooks. Indeed, as the contemporary lore goes, it was an audiobook-related development in Germany that stood as among the first data points that prompted Spotify to start thinking about expanding beyond music streaming.
As Daniel Ek, Spotify's CEO, told Freakonomics Radio last summer:
In Germany, record companies there had massive amounts of rights to audio books, which I wasn't aware of. And they started uploading that to the service and very, very quickly, we went from like no listening to that and now we're probably if not the biggest, the second-biggest audiobook service in Germany. And this is without our involvement. You know, this just happened by proxy of us being a platform. So we started seeing it resonating really well into people's lives. And they thought of Spotify not just as a music service but as a service where they can find audio. And it played really well into our strategy of ubiquity — i.e., being on all of these different devices in your home, whether it's the Alexas or TV screens or in your cars or whatever as just another source where you could play your audio.
So, if you're Audible looking at the big picture in the middle of 2020, you're not just seeing podcasting as an emerging category that potentially crowds into the audiobook-listening time of your consumer base — a category that's theoretically infinite in its supply of competition — you're also seeing the encroachment of a motivated corporate player trying to harness, focus, and leverage that category as a way to jump directly into your own backyard. If ever there was a genuine existential threat to Audible, it's podcasting and Spotify put together. (Oh, and did I mention that Spotify had a job posting up last month for a Head of Audiobooks based in New York or Los Angeles? That opening, by the way, is now closed. 👀)
All this, I think, informs Audible's emergent swing deeper into the podcast-esque original programming lane, which now comes with two distinctly new and notable elements. The first is what appears to be a growing set of working relationships with audio publishers that are typically associated with podcasting. Consider the aforementioned "Beyond the Last Dance" deal: that show is produced by Pushkin Industries, the shop behind Malcolm Gladwell's Revisionist History and a host of other podcasts that are accessible through the open ecosystem. It even sports a theme song from Hrishikesh Hirway of Song Exploder, The West Wing Weekly, and Home Cooking fame. And that's far from the only deal being made with this type of audio production studio, or so I hear — l wouldn't be surprised if it ends up being the case that Audible makes as many deals with podcast studios as with book publishers in the long run. Whatever gets them more original and exclusive content that can drive subscriptions and engagement on its platform, you know?
The second new and notable element is the third-party podcast distribution, which feels like money on the table move at first blush. (Quick aside: that email outreach campaign we talked about earlier includes reference to both Audible and Amazon Music. For efficiency's sake, I'm only talking about Audible in this column, though a lot of the argumentation applies across both contexts). Again, the thinking seems straightforward here: layering third-party podcast distribution on top of Audible's core audiobooks and original program offerings adds to the service's general value proposition, and it would theoretically defend against listeners going off the platform if they wanted to switch out to podcasts. Why toggle back and forth between Audible and, say, Overcast when you can get all of the above on the former, right?
So that all makes sense from Audible's perspective, but it does raise the question of whether Audible's current machinations will actually be valuable for podcast makers — or if it will be more of a mixed bag over the long run.
There are a couple of ways to think about this. The first is to start with assessing your general feelings about Audible, Amazon, and what those two things have done to the book publishing industry. If, generally speaking, you have mixed-to-bad feelings about all that, then you probably shouldn't be working with the audiobook giant, no matter how good the upfront money might be. After all, the act of making original and exclusive programming for Audible is the act of increasing value for Audible as an audiobook, audio show, and pseudo-podcasting platform, which runs competitively against the open podcast ecosystem, among every other audio front.
If you subscribe to a "we can't all be ethical purists" worldview, then sure, it makes a good amount of sense for podcast creators to take up these deals to produce original and exclusive Audible content, because upfront money mitigates the risks of playing the advertising game. This is particularly true for certain types of podcasts that have been historically difficult to monetize through advertising, like fiction and limited-run series. There are still various trade-offs you'd need to grapple with: you'd still be feeding a platform beast that could compromise the health of the broader podcast ecosystem over the long run, and the risk of rolling with a closed platform like Audible is having your show be buried in its deep inventory of content, forgotten to time. (Though, I suppose that's not all too different from publishing into the open podcast ecosystem without Apple or Spotify throwing you an on-platform promotion bone.) But being a podcast publisher is still a business, and you have to pay the bills, and the value of upfront money for series production is almost always better than the risk of competing in the increasingly crowded open ecosystem.
On the other hand, there's much less sense when it comes to the prospect of distributing one's podcast over Audible's platform at this point in time. To begin with, the theoretical upside is potential "access" to the audiobook's vast consumer base, but the problem with that is the platform context: consumers pull Audible to listen to audiobook and audiobook-like products, and not really anything else. And even if you do see it as "why not?" proposition, there's the general risk of long-term encroachment: sure, Audible might not do anything to the ads on your RSS feed right now, but there's always the possibility that might change in the future. Again, consider the big picture trade-off: does the theoretical short-term upside for you outweigh the long-term downside of feeding the beast for everyone else?
Anyway, for what it's worth, I think Audible's chances with this new-old-new original programming gambit is a split fifty-fifty. In my view, the fundamental problem with Audible is that it's primarily a merchandising business, historically finding its value and margins in the facilitation of high-volume sales that largely sits on the back of the book publishing industry's talent-finding capacities. Which is to say, Audible is an effective wholesaler, but the business of original content — identifying talent, producing experiences, marketing shows, cultivating stars, and so on — is a very different kind of business, and the fact that the platform hasn't really figured out a strategy around original and exclusive just yet is a testament to this. Audible's return to podcast-style programming doesn't fundamentally change anything. Rather, it's an acknowledgment that a lot has changed.
➽ In tomorrow's Servant of Pod. Gretchen Rubin — the best-selling author, podcaster, and prominent voice on the subject of happiness — is on the show this week, and we hit on a bunch of things: the podcast-author intersection, the notion of self-help versus "self-helpful," and how she moved from being a lawyer and clerking for Justice Sandra Day O'Connor towards writing books about happiness, human nature, and in an earlier effort, Power, Money, Fame, (and) Sex.
In case it's not already apparent, Gretchen is a super interesting person, and genuinely one of the most intimidatingly intelligent people I've ever met. We overlapped briefly when I worked at the now-defunct Panoply for a short stint back in 2015, which was the time she first launched her podcast, Happier with Gretchen Rubin, at the network. (The show is now with Cadence13.) In hindsight, that show turned out to be one of the earlier data points in the now surging modern trend of authors crossing over into podcasting. That trend makes a lot of sense now, but I'll admit I thought Happier was going to be anomaly at the time.
Anyway, you can find Servant of Pod on Apple Podcasts, Spotify, or the great assortment of third-party podcast apps that are hooked up to the open publishing ecosystem. Desktop listening is also recommended. Share, leave a review, so on.