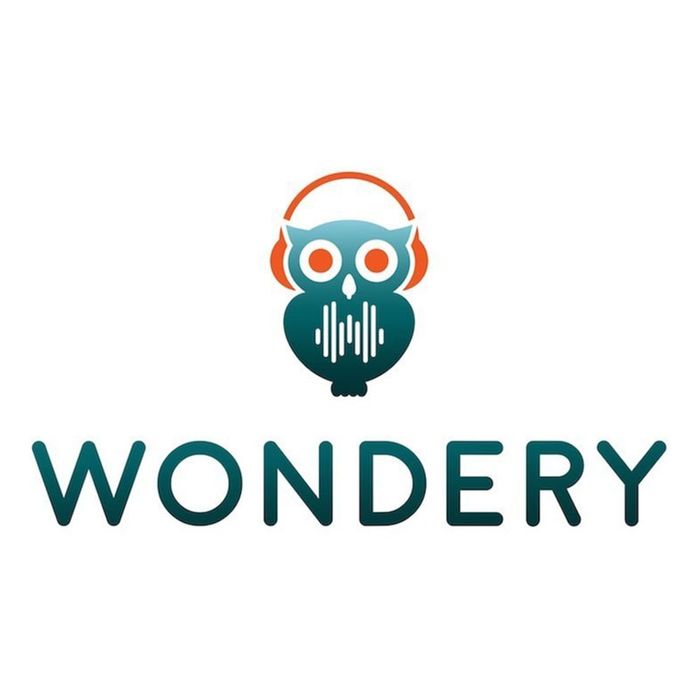 News, broadly…
➽ In a bizarre twist, the Royal Canadian Mounted Police have arrested a man in his mid-twenties for falsely portraying himself as a former ISIS member. That man, Shehroze Chaudry, is believed to be the individual known as "Abu Huzayfah," a primary subject in the 2018 New York Times' audio documentary series, Caliphate. Here's the GlobalNews.ca report on the matter. Rukmini Callimachi, who hosted the podcast, addressed the arrest in a Twitter thread, noting that the credibility of "Abu Huzayfah" was one of the core narrative tensions in the documentary. The Washington Post's media critic, Erik Wemple, argues that the podcast insufficiently foregrounded that tension, instead providing credibility to the hoax.
➽ Nine months after Robert Krulwich's retirement, Radiolab has added two new co-hosts: Lulu Miller and Latif Nasser. Molly Webster has also been named as the show's first Senior Correspondent.
➽ After going rogue at the tail end of his Spotify contract, Joe Budden has launched his own independent podcast network. Here's The Root on that development.
➽ Hillary Clinton's returns to podcasting today, apparently.
Scooplet: Shakeups at Art19. I've learned that Art19 has laid off nine staffers in recent weeks, a development that comes as the company makes a transition from operating as a specialized podcast hosting technology provider towards a more diversified podcast company. That transition was made official earlier this month, when the company announced the launch of a new content division, a new direct sales division, and a comedy podcast network at the IAB Podcast Upfronts.
"As part of our evolution from hosting company to full podcast media company, we needed to part ways with a few staffers," said CEO Sean Carr, when I reached out for comment. "This is of course disappointing and sad, and we aimed to make the transition as painless as we could for the employees affected. But we're more excited than ever about the future of ART19. In fact, we're actually hiring right now, and we'll be sharing more announcements about key hires and additional partnerships in the weeks ahead."
Art19 has been around in some form or another since 2011, when it was founded by Carr and Matt Bellknap — who you might know as the co-host and producer of Jimmy Pardo's Never Not Funny — as an early attempt to figure out podcast monetization. It's shape-shifted a bunch since then, and this new incarnation seems to be an indication of an increasing real challenge in 2020: it's hard to just be a podcast hosting and monetization platform when you've got Spotify coming around that specific bend.
Wondery Explores Exit
Aside from being an utter garbage fire of a year, 2020 has also turned out to be the year of consolidation in the podcast business, and it looks like Wondery is assessing whether to go after the bag while the iron is still hot. (Wow, apologies for the many mixed metaphors.)
Last Friday, Bloomberg published a scoop that the Los Angeles podcast company has hired financial advisers "to explore strategic options, including a potential sale." Citing people familiar with the matter, the report claims that a sale would be expected to haul at least $200 million and could be "as much as double that," and that the company is projected to surpass $40 million in revenue by the end of the year, a 75% growth from last year. A sale within the aforementioned price range would put Wondery in the running to secure the biggest podcast acquisition to date, an honor that currently belongs to the SiriusXM-Stitcher deal that was agreed upon in July, which is valued at around $300 million.
A sale was always going to be the likely endgame for a company like Wondery. The publisher has raised at least $15 million in venture capital over the years from a collection of high-profile backers, including Lerer Hippeau, Shari Redstone's Advancit Capital, and Bertelsmann's BDMI. Its most recent fundraise took the form of a $10 million Series B round in the summer of 2019 (not long after Spotify's blockbuster Gimlet-Anchor-Parcast acquisitions), which valued the company at $100 million. All of which is to say the company is locked into some structural expectation of outsized returns, and given the hot acquisitions market we've seen over the past year, this environment provides opportunity for that type of return to be realized. The question, of course, is whether Wondery can get someone interested enough to shell out that kind of cash, and the presence of this report is presumably part of the process of drumming up that interest.
Context, for the unfamiliar: Wondery first gained prominence with Dirty John, the 2017 true crime podcast that came out of a partnership with the Los Angeles Times. I didn't particularly care for it (not that it matters), but lots of people did, and the success of that podcast was significant enough to lay the foundation and set the template for what would become the company's primary strategy: dressing up buzzy true crime and genre fare, packaging them as intellectual property assets, and leaning hard into the podcast-to-Hollywood adaptation pipeline. This approach resulted in a portfolio of stylized narrative productions — Dr. Death, Over My Dead Body, Bad Batch, The Dating Game Killer, and so on — that were couched by an assortment of Parcast-style genre feeds, like the generically named Business Wars and American History Tellers. The mix was rounded out by some miscellaneous add-ons, like Life is Short with Justin Long. Aesthetically, one could place Wondery shows within the tradition of a certain kind of cable television, somewhere between Investigation Discovery and the History Channel.
Perhaps more so than any other podcast company, Wondery has leaned very hard into the podcast-to-Hollywood adaptation pipeline, actively internalizing the trend as a core part of its business narrative. The company recently sent out a press release claiming that it has sixteen television projects in various stages of development, including a scripted adaptation of the Joe Exotic story for UCP, starring Kate McKinnon as Carole Baskin, that's based on Wondery's podcast version of the story. (Which, weirdly enough, is one of two scripted adaptations of that story currently being produced for television, the other being an eight-part series starring Nicolas Cage based on the original Texas Monthly feature from June 2019. Late capitalism is wild, folks.) Of course, Wondery has already seen one of its adaptations actually make it to television: Bravo's Dirty John, which hit screens in late 2018. (Again, not that it matters, but I thought it was pretty okay. Connie Britton definitely deserves more roles, though.)
Wondery's capacity as an intellectual property factory will likely feature heavily in its argument to potential buyers. However, that particular quality might prove to be somewhat less edgy these days, given the vastly increased competition specifically around that strategic channel. Indeed, at this point in time, there is at least one cheaper alternative on the market if a potential buyer is really serious about picking up a podcast company that can serve as some in-house market testing vessel for scripts and intellectual property. (I'm thinking, specifically, of QCODE, which has already cranked out two adaptation deals over the past year.) There's also new pressure on the top end: just last Friday, shortly before Bloomberg's story on Wondery hit the wires, Spotify announced a first-look partnership with Chernin Entertainment that formalizes the position of the streaming audio platform (platisher?) as an abundant source of intellectual property itself. Given Spotify's rapidly growing library of original content and the sprawling nature of its content divisions, the argument for Wondery as a differentiated IP factory might run the risk of being crowded out.
Hernan Lopez, Wondery's founder and CEO, insists that he has the luxury of time. He couldn't comment specifically on any negotiation or on any detail of the Bloomberg story when we spoke over the phone yesterday, but he did seek to paint a picture that the company is acting out of a position of opportunity, not necessity. He claims that over the course of the year, despite the pandemic and its resulting economic turbulence, the company had received considerable inbound interest not just for investment and acquisition, but also by banks prospecting to take them public. "Nothing has to happen right now," he said, going on to note that the main reason we're seeing an exploration process at all was because he owed it to his staff. Lopez made a point to highlight the fact that all of Wondery's employees are stock or option holders — and further, that "the majority of our company is owned by women/LGBT/people of color," he emphasized.
I should admit that I didn't have much time to adequately assess Lopez's claims about Wondery getting considerable inbound interest, but what calls and inquiries I could make yielded a general sense that it's plausible… to a point. One industry insider who's familiar with financing activities in the podcast space told me that there will always be acquisition interest for something like Wondery, given the fact that it's one of the few podcast companies that has reliable scale. It's just a matter of whether there's interest at the price being sought, in this case the $200 million to $400 million range. Furthermore, while Spotify has been the market-driving acquirer in the podcast space to this point, there is a possibility that the recent Stitcher-SiriusXM deal catalyzed interest among the bigger and legacy media/entertainment companies. There's all sorts of corporations on the outside looking now; even Amazon has been agitating on the sidelines. To them, $200 million might be a relative pittance.
Then again, a handful of other sources raised skepticism, pointing out the legal situation currently surrounding Lopez. Speaking of which, we should talk about that, because you can't really talk about Wondery right now without talking about the FIFA scandal stuff. In case you missed it, prior to starting Wondery, Lopez had been the CEO of Fox International Channels, and in April, the US Attorney's Office in the Eastern District of New York announced corruption charges against Lopez and another former 21st Century Fox senior executive as part of the on-going investigation into the 2015 FIFA scandal. The 53-count indictment includes charges of wire fraud, bribery, and money laundering dating back to Lopez' time leading Fox International Channels. (Lopez had exited Fox in January 2016 after what was reported as a reorganization, and founded Wondery later that month.)
Lopez pled not guilty and was allowed to remain free after posting bail of $15 million. "I am shocked to hear about these allegations," he told me back in April, when I reached out for comment after that news broke. "The indictment includes a single paragraph that alleges nothing remotely improper. While I am sure the process I will have to go through will be very painful for me and my family, I am looking forward to a jury confirming my innocence following a trial."
Lopez has continued to deny those charges and has generally gone about his business. In June, he appeared on the Recode Media podcast, talking shop about the podcast industry and the pandemic. Of the case against him, Lopez told host Peter Kafka: "The events the government alleges happened anywhere between five and fifteen years ago and had nothing to do with Wondery, and I had nothing to do with them… there's not much I can do other than to fight it in the court." He remains Wondery's most public face, recently hosting the company's presentation at the IAB Podcast Upfronts earlier this month. Lopez's decision not to step down as Wondery's CEO — or even take a back seat — has confounded more than a few podcast executives.
I asked him how he's doing with all that, and whether his legal situation has complicated any strategic options for Wondery. "I feel very optimistic about my case, and I grow more optimistic the more time goes by," he told me, expressing full confidence that the government got the case wrong. On the second thing, Lopez said: "Measuring the volume of inbound interest we've been getting, I'd have to say that the answer is no."
The finance-familiar industry insider's viewpoint supports the picture. According to him, if a potential acquisition is deemed sufficiently valuable, stuff like that tends not to matter. Besides, they could always swap the chief executive out.
Meanwhile, in Cupertino. The Wondery news wasn't the only Bloomberg podcast scoop last week. Last Thursday, the site drew attention to an acquisition that Apple quietly made earlier this year: Scout FM, which specialized in creating "radio station-like experiences" around podcasting.
The startup was originally founded in mid-2017 by a group of former Medium employees: Cara Meverden, Saul Carlin, and Daniel McCartney. I wrote about the startup in early 2018, back when they were known by another name, Subcast. The thing that interested me about Subcast, then and now, was the team's focus on figuring out how to build a bridge between the on-demand experience of podcasts and the voice-first nature of smart speakers.
Here's what I wrote about their pursuits back then:
The way Subcast sees it, the game is to figure out the sweet spot that lies somewhere between the on-demand (and active) nature of podcasts and the linear (and passive) nature of ye' old radio — and, to some extent, reconcile the two paradigms. "We've historically seen this artificial split between podcasts and radio," Carlin said. "What happens when those two modes of listening converge with voice?"
For now, Subcast has constructed its initial hypothesis around something that looks like a playlist as the atomic unit of the smart speaker audio experience — though, of course, it's a playlist with some technical complexities.
That's probably the same thing that interested Apple enough to acquire (or acqui-hire) them. Which is to say, this might be less about the Apple-Spotify podcast competition, and more about the HomePod-Alexa competition.
Anyway, this isn't the first sneaky podcast-related acquisition that Apple has made. In late 2017, Apple picked up Pop-Up Archive, a startup founded by Anne Wootton and Bailey Smith that focused on making podcasts more searchable.
BBC Sounds Under Scrutiny
By Caroline Crampton
Ofcom, the UK's broadcasting regulator, has announced that it will conduct a public review into BBC Sounds, the platform launched by the corporation in late 2018 to house all of its audio content. In the regulator's letter notifying the BBC of this development, it says that "a number of incremental changes to BBC Sounds" as well as "concerns from the commercial radio sector" have prompted this move. The letter went on to say that the focus of the review is to consider the market position of BBC Sounds and assess whether there are any aspects of it that are impeding the activity of for-profit companies in the same space.
This is a pretty big deal, and it's worth unpacking. In case you didn't know, the BBC is mostly funded via the License Fee, an £157.50 (~$200) annual charge paid by all households that watch, stream, or record television in the UK. Radio and podcasts are free to listen to, but crossfunded by this charge for TV. Because the money comes from the public and its collection is backed up by the state legal system — it's a criminal offence to watch television without a license and every year over 100,000 people appear in court charged with this — Ofcom has the responsibility of scrutinizing the BBC's activity and output in an effort to make sure that it is in the public interest, serves the whole population, and offers value for money. A big part of that second point is assessing whether what the BBC is doing can instead be supported by the commercial market, and this seems to be the concept being tested with the review of BBC Sounds.
This issue bubbled up recently when the BBC announced it was launching a 24-hour streaming only music radio station called Radio 1 Dance, which will debut on BBC Sounds on 9 October. Radiocentre (the industry body for commercial radio) and a committee of Members of Parliament wrote to Ofcom earlier this month requesting an investigation into this initiative. Dance music, after all, is something that the commercial radio sector is already doing with adverts on stations like Kiss FM and Capital. Andy Carter, the Conservative MP who chairs the All-Party Parliamentary Group on Commercial Radio, argued that "new services like Radio 1 Dance do not appear to meet the important public value tests that the BBC must observe."
In that specific instance, Ofcom said that it would not conduct a public interest test on this one dance music stream because its impact on the market as a whole is likely to be small. However, there will now be this larger review of BBC Sounds, and it's hard not to see that there's some connection between the two things. For what it's worth, the BBC has indicated that it tries always to comply fully with the regulator, saying in a statement: "We've had relevant approvals from Ofcom for all key developments, including Radio 1 Dance, and we'll continue to liaise with them and our colleagues in commercial radio."
The issue of market crowding is a central tenet of right wing arguments for abolishing the license fee and downsizing the BBC, since those of that persuasion are generally more disposed to prioritise notions of the "free market." The agreement between the government and the BBC that governs the license fee is renewed every ten years, with the next one due to start in 2027, and the process of negotiating that agreement begins in 2022. As such, the timing of the Ofcom review is pretty significant, since it provides an independent process and review that those keen to put the BBC under pressure can use to draw attention to this issue in the run up to those negotiations.
At the heart of this whole issue is, of course, BBC Sounds. The platform was launched as a single destination on the web, smartphones, and smart speakers for all BBC audio content, bringing together live radio, catch up services, podcasts and music streams in one place. It was initially plagued by complaints, with listeners reporting technical difficulties and experiments with making podcasts exclusive to the platform proving unpopular.
But it has thrived during the year's lockdown, with lots of archive and homeschooling content added to the platform. It now sees 3.4 million weekly users. The app is now finally being rolled out to other markets; until now it was geolocked to the UK so that listeners elsewhere could only access Sounds content via the website.
It's worth noting that BBC Sounds is a walled garden. There is currently no mechanism for other providers to submit their shows for inclusion, a facility that might have allayed concerns that the platform is a competitor to the commercial sector. A very small handful of independent podcasts were invited in at launch as a pilot scheme, including Cariad Lloyd's Griefcast, but since no new episodes have been added for over a year, that seems to have fallen by the wayside. Presumably the required due diligence involved in hosting outside content, with all its potential legal issues, is just too onerous to contemplate.
The BBC's annual plan in 2019 included the suggestion that BBC Sounds would be opened up in some way to third party providers and that discussions were ongoing about how that might work, but it hasn't happened yet. Even before Sounds launched there had been rumours of internal disagreements about its core purpose: is it trying to become a listener's number one destination for all audio, replacing Spotify/Apple Music and any other podcatcher, or is it where you go for BBC content specifically? So far, it has modelled the latter option, with the result that it is now being scrutinised for occupying too much space in the market.
This review isn't yet a major headache for the BBC, but it has the potential to become one. The corporation is essentially fighting a war on two fronts. On the one hand, it has been strongly warned by Ofcom that it is not reaching enough young people, who are turning away from traditional radio and TV in favour of Netflix, Spotify and the rest of the streaming services. Thus, a lot of the rhetoric from BBC executives over the past 18 months has been about providing this "lost generation" with an alternative to the streaming giants.
BBC Sounds, with its music streams and its podcasts hosted by (among others) sports celebrities and reality TV stars, was a big part of the BBC's solution to this problem. But then on the other hand, I suspect that is exactly the content that has made the commercial audio sector feel that the BBC is encroaching on its turf. Monetising podcasts hosted by footballers and Love Island contestants isn't exactly difficult at the moment, after all.
The BBC can't be hollowed out so that it just provides the "wholesome" content that the commercial sector doesn't want to do (foreign news, investigative reporting, radio for underserved communities, and so on), because then it has no mechanism to draw people in the first place. Since its founding nearly 100 years ago, the BBC has always used entertainment as the gateway to everything else, and that's the model that BBC Sounds is built on too.
There is a balance to be found between doing that and harming the commercial sector, though. The Ofcom review is due to report by the end of this year. The issues the regulator identifies and the nature of the resulting compromise over BBC Sounds' purpose will have less to do with the actual podcasts and streams being produced, I suspect, and will instead be much more reflective of how hostile the political climate around the BBC has become by then.
Pair this with… The dude Josh Benton's column over at Nieman Lab, from yesterday: "A new set of threats to the BBC — internal and external — challenges its role as anchor of U.K. media."
In tomorrow's Servant of Pod… We're taking an off-week, but we're dropping a short episode where I briefly talk about two shows I've been thinking a lot about.
You can find Servant of Pod on Apple Podcasts, Spotify, or the great assortment of third-party podcast apps that are hooked up to the open publishing ecosystem. Desktop listening is also recommended. Share, leave a review, so on.
Fair Trade
This one is wonky as all hell, but I think it's an important issue, so I'll try to keep it smooth. Earlier this month, the Association of Independents in Radio — better known as AIR Media — recently updated its "Code of Fair Practices for Working with Independent Audio Professionals" document, which provides guidance on what independent producers should consider when approaching work contracts offered to them, particularly from big organizations.
The document is worth a scan, especially if you're finding yourself newly working as an independent contractor these days, but I was curious about what prompted the adjustments to the code. Was AIR seeing a malignant trend pop up in the podcast labor marketplace? I put the question to Amanda Hickman, the managing director at AIR, and as it turns out, there was.
Hickman tells me that AIR had been getting more requests for insight lately about seemingly imbalanced work contracts. Specifically, members have been reaching out about agreements that ask way too much of the contractor relative to the actual compensation for the gig. "We're talking about modest short-term contracts — maybe six episodes for two or three months of work that don't even pay in the high five figures — that come with massive exclusive rights clauses," she told me. Furthermore, because of those modest compensations, producers are put in a situation where it's not even worthwhile to hire a lawyer to go over those contracts. "That puts independent contractors in a pretty untenable position," said Hickman.
And of course, it's really important for these contracts to be professionally reviewed, if only to identify demands that can impede the independent producer's ability to get more work. Hickman highlighted two types of clauses in particular that she's seen disproportionately applied in contracts in recent months: non-competition clauses and non-solicitation clauses.
The situation with non-competition clauses is pretty straightforward to lay out: sometimes, they've been applied too severely relative to the compensation. More generally, though, there is also a problem of broader conceptual mismatch when it comes to the general idea of non-competition in the podcast labor market. "A lot of these clauses have been thrown out in court rulings, but at least in theory, if you're a programmer at Uber, for example, you can get another equivalent job within the tech industry and not directly compete with Uber," said Hickman. "But that's not really the case with podcasting, because every podcast is effectively competing with every other podcast."
The difficulty with non-solicitation clauses in podcasting requires more background. "The intention of a non-solicitation clause is to prevent employees from recruiting their whole team to go with them to a competing agency, which isn't crazy to me," said Hickman. But the problem with applying these clauses to podcasting, she says, is that they're often remarkably broad. A typical non-solicitation clause will include vendors, clients and other contractors in the list, effectively prohibiting the independent contractor from working in the podcast business. Podcasting is still a small industry, and if you're in the business of making shows for specific buyers like Spotify and Stitcher, the application of a non-solicitation clause — even if it's just for a year — could rule out any new work.
My gut feeling is that there's a bigger story somewhere in here about how these specific problems might be the result of taking contracts in other media industries (typically ones that are richer and more developed) and slapping them wholesale onto podcasting without much consideration of the specific conditions of the industry. But Hickman would rather the attention be focused on a more basic problem. "Independent producers and editors wind up spending a lot of time arguing about unrealistic contract language," she said. "I'd rather see them put that energy into making amazing podcasts."